Hey there! love is always in the air, so grab a seat and let's dive into the 10 best romance movies of all time. There are many sides to love. It's occasionally incredibly funny and at times pretty awful.
It can drive you insane with desire or give you the feeling that something is seriously wrong with you. It compels us to engage in behaviors we would never otherwise consider, like singing, dancing, and even crying.
Funny right?
There is nothing as lovely as a romantic movie with lovely individuals in beautiful settings saying beautiful things to one another, giving us many aww moments.
Trust me when I say that nothing beats a wonderful romance movie among all the great movies out there!
After all, what could beat the feeling of witnessing a fairytale love story come to life in front of your very eyes?
We've assembled what we consider the best romantic movies ever made because we think love is a feeling that never goes out of style.
There are a plethora of different love stories that you can watch, whether you prefer romantic comedies or tragic dramas.
Whether you're attempting to drown your sorrows after a breakup or cuddling up on your comfy couch with your sweetie, whatever your mood may be—we have you covered.
So if you're a hopeless romantic, please sit back, unwind, and check out our selection of the best 10 romance movies of all time.
10 Best Romance Movies Of All Time
1. La La Land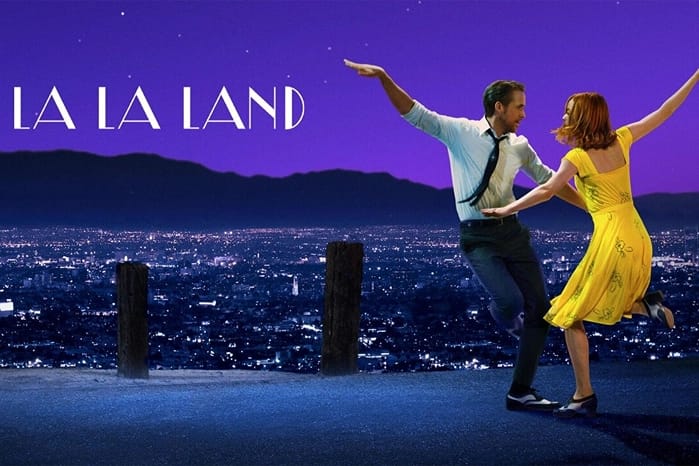 The 2016 American romance musical movie La La Land was written and directed by Damien Chazelle.
In the movie, Ryan Gosling and Emma Stone played the role of an aspiring actress and a jazz pianist who fell in love while chasing their dreams in Los Angeles.
Stone and Gosling illustrated that even a hopeless relationship could be wonderful, whether they are soaring through the sky or they are in their worst moments.
I'm aware that some people are wondering if La La Land's ending is happy or sad. For those who do care about Mia and Seb's relationship, La La Land's conclusion is painful. You really want them to succeed in the movie—to be together and to realize their dreams—so finding out it wasn't feasible is a heartbreaking moment.
At the 74th Golden Globe Awards, the film took home a record-breaking seven awards from its seven nominations. At the same time, at the 70th British Academy Film Awards, it earned eleven nominations and took home five awards, including Best Film.
Though "La La Land" was shockingly outdone by "Moonlight" in the Best Picture category at the Oscars, it still bagged six awards.
2. The Vow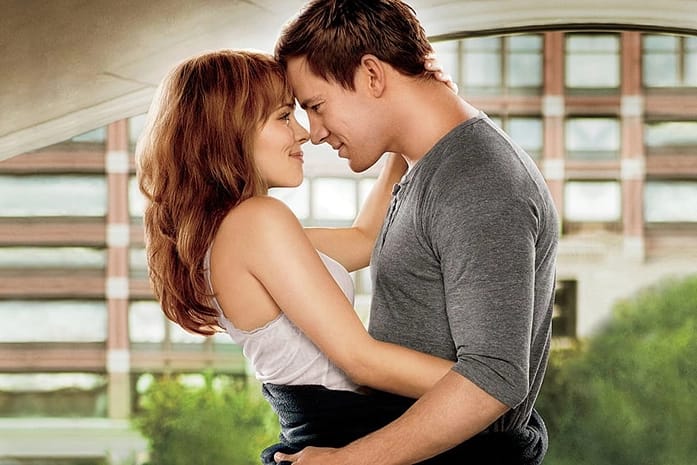 What transpires if your soul mate suddenly forgets who you are?
This is precisely what occurred in The Vow.
Written by Abby Kohn, Marc Silverstein, and Jason Katim, The Vow is a 2012 American romantic drama movie that Michael Sucsy directed.
Rachel McAdams and Channing Tatum played the role of Paige Collins and Leo Collins in the movie. She and Leo, played by Channing Tatum, make a cute couple.
The movie is more sadder than I had anticipated; there is a lot of sobbing, fighting, and awkward exchanges between the main pair. THE VOW extols Leo's attempt to win back his wife despite having a light Romantic worldview and roughly 26 profanities.
It tells the tale of a recently married young woman who had amnesia after a vehicle accident and completely forgets the person who matters to her most—her husband.
Inspired by the real-life events of Kim and Krickitt Carpenter, The Vow is the narrative of a love that won't be forgotten.
3. Titanic
Seeing this on the list won't surprise you, I'm sure of it. We can all agree that this movie is one of the most romantic ever made.
Starring Kate Winslet and Leonardo DiCaprio as members of various social classes who fall in love aboard the ship during her tragic maiden voyage, it is based on reports of the sinking of the RMS Titanic and incorporates both historical and fictionalized elements.
Cynically, Titanic would be a disaster movie. As opposed to that, it evolved into a classic work of art.
Breaking all box office records, Titanic shares the record for most Oscar wins (11 overall) with Ben-Hur and Return of the King. James Cameron directed, wrote, produced, and co-edited the 1997 American epic romance and disaster movie Titanic.
4. When Harry Met Sally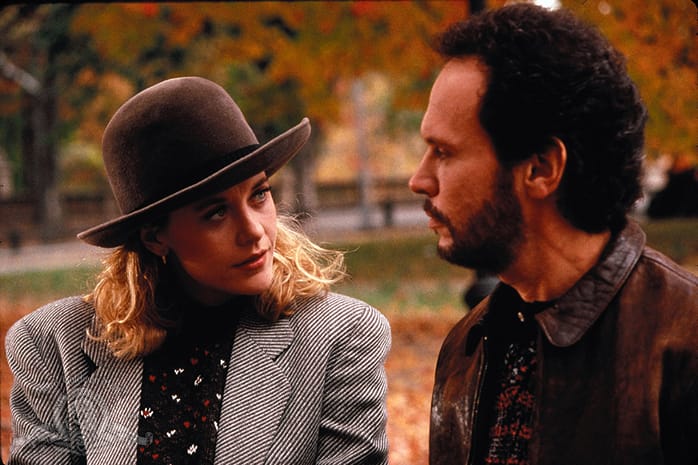 American romantic comedy-drama When Harry Met Sally was released in 1989 and was written by Nora Ephron and directed by Rob Reiner. Billy Crystal plays Harry, and Meg Ryan plays Sally.
The narrative follows the main characters from the moment they first meet in Chicago just before embarking on a cross-country road trip through twelve years of serendipitous encounters in New York City.
Can men and women ever just be friends? is a subject that the movie examines but needs to answer fully. When Harry Met Sally has stood the test of time as a witty, endearing romantic comedy that you may watch whenever you want.
5. My Sassy Girl
This is a K-drama for my K-drama lovers.
My Sassy Girl is a 2001 movie based on Kim Ho-sik's web novel adaptation of the same name, which centers on Kyun-woo (Cha), a student of engineering whose daily activities include partying with friends and putting up with his nagging mother.
When he meets the unknown sassy girl (Jun) by chance one day while riding the subway, he finds himself in an intriguing relationship with her right away.
The actors' masterful character portrayals and their captivating tale, which is full of intriguing turns, thoroughly enthrall viewers.
6. Cinderella
This must bring back childhood memories. Even though you are already familiar with the story, let's continue with the routine.
A romantic musical movie from 2021 called Cinderella is based on the Charles Perrault fairy tale of the same name.
With Idina Menzel, Minnie Driver, Nicholas Galitzine, Billy Porter, Pierce Brosnan, and singer Camila Cabello as the titular character in her acting debut, Kay Cannon wrote and directed it.
It is a jukebox musical with some original songs in addition to pop and rock hits. According to analytics firm Screen Engine, Cinderella was the most-watched streaming movie during its debut weekend.
7. A star is born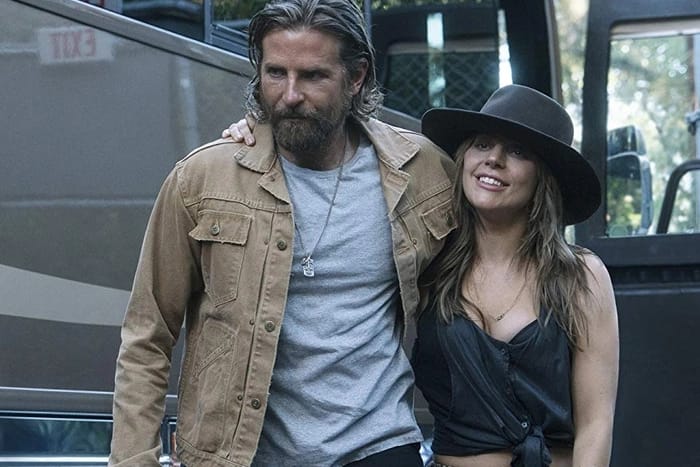 In this 2018 film, Lady Gaga's rising singer Ally sees her career take off with the aid of seasoned rockstar-turned-lover Jackson Maine (Bradley Cooper).
The film looks at the potentially combustible and passionate connections that can arise between artists. It thoughtfully and sympathetically discusses issues including drug addiction, mental health, and jealousy.
A Star Is Born won only one Best Song Oscar (for "Shallow"), despite receiving eight nominations. Anyone who has struggled with mental illness or drug addiction will enjoy and experience a lot of emotion while listening to Cooper's Pop masterpiece.
8. Crazy Rich Asians
The romantic comedy Crazy Rich Asians recounts an extraordinarily fascinating love story.
Based on Kevin Kwan's 2013 best-selling novel of the same name, this romantic comedy is the first sizable Hollywood production with a cast and crew that is primarily Asian.
It follows Rachel Chu, a New Yorker by birth, as she journeys to Nick Young's best friend's wedding in Singapore alongside him.
When she gets there, she learns that Nick is very affluent and one of the country's most eligible bachelors.
What would Rachel do when she found out?
Watch the film to find out!
9. Romeo + Juliet
Of course, one of the most talked-about love stories must be included in our list of the best romance movies ever made.
Baz Luhrmann directed, produced and co-wrote a 1996 romantic crime film that was based on Romeo and Juliet by William Shakespeare.
Leonardo DiCaprio and Claire Danes were the star actors in the flick about two teenagers who fell in love despite hailing from rivaling families.
The movie earned mostly favorable reviews from critics and yielded revenues of roughly $147 million, which was more than its $14.5 million budget.
Are the figures shocking you?
10. The big sick
One of the most entertaining romance comedies of the 2010s is The Big Sick.
Kumail Nanjiani plays a young comedian in the true story whose life is turned upside down when the person he loves is placed in a coma.
Kumail keeps falling more in love with her as he learns more about her and meets her parents.
The movie echoes the challenges of love and the things that can stand in the way.
Nanjiani and his wife, Emily Gordon, co-wrote it.
Conclusion
There you have it on our 10 best romance movies of all time.
On the list are A Star Is Born, Crazy Rich Asians, Titanic, Romeo and Juliet, The Big Sick, etc. Though there are other romantic movies, these movies on this list will keep you engrossed in them till the end of the movie.
Enjoy a satisfying movie alone or with a loved one today. You don't necessarily have to wait until Valentine's Day before you watch a romance movie.
What romance film is regarded as the best?

1942's "Casablanca" You must keep this in mind. With fresh generations of moviegoers still captivated by Humphrey Bogart's Rick harboring a flame for Ingrid Bergman's Ilsa years after their Parisian encounter, "Casablanca"'s legacy endures nearly 80 years later.