I learned these tips to escape financial instability in college. 10 Money-saving tips for students: a must learn has to be one of the most sought out advice of every student. Many people will imagine financial hardship when they think of student life, so learning how to save money as a student will be a useful skill.
Your studies prevent you from working full-time, but they also cost thousands of dollars a year in tuition, books, and other expenses. Because of this, managing money is challenging, let alone saving money while a student.
The good news is that there are some easy ways for students to live well while spending less and saving more. In addition, we've provided links to websites and apps that can help you out considerably.
It's undeniable that students frequently earn a bad reputation for their dubious money management abilities. Your first time living away from home is probably at university. With all of this independence, along with a lump sum of money deposited into your bank account at the beginning of the term, comes the temptation to spend your money however you please.
I understand how it feels to be in school, giving it your best to get good grades but never feeling like you have enough money to do anything. It can seem like an impossible task to save money as a student but it does not have to be so hard.
Plus, "saving" in this context doesn't necessarily mean stashing cash up. It may mean being frugal enough to make your money last longer.
No student should have to feel broke all the time so I've put together this guide to help you save and manage your money better as a student.
On the other hand, you already know that's a bad idea. You can too. I learned these tips in my first year and they helped me develop good habits. One of the most crucial considerations for students is their financial situation during their academic years.
Spend too little and you might end up wondering what the point of it all was if you didn't even get to have any fun or experience anything new; spend too much and you run the risk of graduating with too much debt.
Check it out.
But fear not; there are some simple and clever ways to cut costs while you're a student without sacrificing your standard of living. TEN MONEY-SAVING TIPS FOR STUDENTS. A MUST LEARN.
This article outlines 10 different ways for students to save money.
1. Purchase Used Goods!
As a student, purchasing used items is a great way to save money because they are typically much less expensive than buying brand-new ones. Spend some time looking for used items at your neighborhood Oxfam, Open markets, trade fairs, Octavia Foundation, or other charity shops near your university. MONEY-SAVING TIPS FOR STUDENTS. A MUST LEARN. https://preciousifeoma.com/
You might be surprised at the treasures you discover, including high-quality clothing, retro accessories, cutesy trinkets, or antique books, all for a great price.
TEN MONEY-SAVING TIPS FOR STUDENTS. A MUST LEARN
Student discounts are everywhere. Start by getting a student card, which entitles you to thousands of discounts on everything from food and clothing to beauty products and college essentials. https://preciousifeoma.com/top-10-healthy-ways-to-relax-and-unwind-after-exams/
Don't be afraid to ask if a shop has a student discount when you get to the till. Even if it's not advertised, they'll often have a policy of giving 10% off to students. You often only need to show your normal student card. And don't forget the tools of your education.
Never hesitate to enter a store to browse the merchandise; the staff is typically welcoming and the atmosphere is great. You can spend to your heart's content without feeling bad because the money is going to a good cause!
When many people think of student life, they usually think of financial struggles but it doesn't always have to be that way. Learning how to save money as a student is a skill that will help you now and even in the future. 
Money can be tight in school but you can begin to imbibe healthy money management skills now. It's not too early.
2. Have a Budget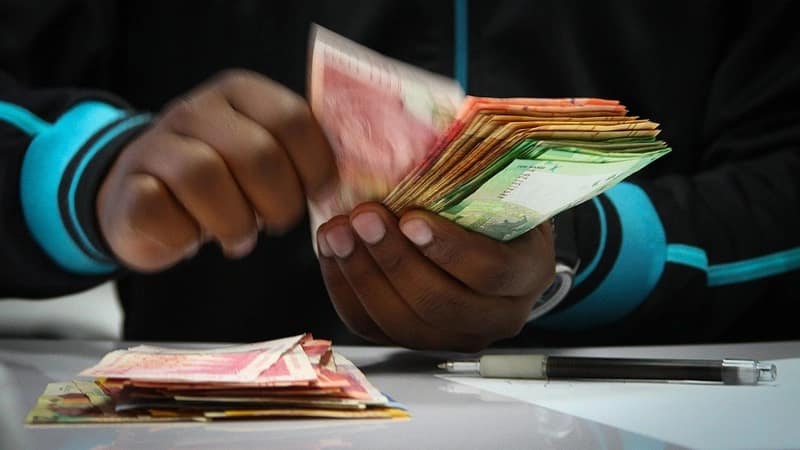 Try to document your expenses daily. A budget is your estimated revenue (from your income streams) and expenses over some time for the future – say for a one-week, one-month, or one-year period. To ensure that you stick to your spending limits your budget should be reviewed regularly.
Recommended
https://preciousifeoma.com/top-10-best-and-profitable-languages-to-learn-for-the-future/
Include all of the things you remember that you spend money on in your budget.
Here are some ideas:
TEN MONEY-SAVING TIPS FOR STUDENTS. A MUST LEARN
Food

Groceries

Textbooks

Clothes

Data Subscriptions

Airtime

Entertainment
Once you've created a clear budget, you also need to measure.
We get it. As soon as your loan has dropped into your bank account, it's hard to ignore that little inner voice screaming at you to enjoy. And resisting the temptation to do so is nothing short of excruciating. But trust us when we say that budgeting as soon as your loan hits your bank account is crucial for saving your pennies at university. Seriously.
Check out
https://www.chartercollege.edu/news-hub/7-money-saving-tips-students
This covers all sorts of conventional wisdom: Don't shop when you're hungry, manage your loans, & cut out unnecessary costs. Instead of listing tips, you can figure out yourself, we just recommend starting a budget.
What gets measured gets managed. If you keep track of what's coming in and going out of your bank account, it will make you focus on the cost of your purchases, and you'll automatically start saving money. 
Luckily, technology has made budgeting less of a chore. It's super easy. No longer do we spend hours over the kitchen table filling out spreadsheets.
Modern budgeting apps link up to your bank account and automatically track spending. You just need to occasionally review the numbers and adjust the categories.
Before you do anything else, set aside money for your essential expenses such as your rent, utility bills, food shop, and any savings. As a result, you can be sure that all of your expenses will be paid and you'll know exactly how much you have left to spend.
Document your expenses daily and then evaluate them after one week and one month. After evaluating, you can begin to tweak or change things up to become even more effective. 
3. Don't Buy A Car
A car can be anything but so important in school. A car is one of the most expensive things you can own, and not having one is a crazy good way to save money as a student.
Using cheaper transport options can save you a lot. Active transport is the cheapest and best for you. Cycling, skateboarding, or riding a scooter is free once you have the equipment, and walking which is completely free! If you have a long commute, something motorized, like an e-bike could be the ticket.
When you need to take a longer trip public transport is the next best option, especially on student fares. For the times you do need a car, use a car-sharing service like InDriver which has great prices for students.
You can also use ride-share services like Uber and bolt when you need to make a one-way trip.
Add these costs to your budget and you'll find they often cost far less than owning a car. Yes, you might have a month where you spend a hundred dollars or more on transport. But once you factor in thousands of dollars saved from insurance, petrol, and depreciation, you'll probably come out on top.
Cooking for yourself helps you save money as a student. Eating out is one of the most expensive things you can do, especially if you study in a city where a lot of restaurants are pricey.
Having the freedom to buy your food is a truly wonderful thing, but it can be so easy to overspend, especially when you shop hungry (or hungover). Instead, plan your meals down to the very last ingredient.
It's very important. That way, you'll know exactly what you need to buy, and how much you'll need to spend – and you'll be way less likely to waste anything. As well, pre-planning your weekly meals means you'll be less inclined to order an expensive takeaway.
So guys and girls, channel your inner Jamie Oliver and get cooking from scratch. Not only is cooking for yourself cheaper, but also healthier, and better for your body.
5. Earn some extra income. 
If your course allows enough free time for you to take on a part-time job, grab one to earn a bit of extra income. Get a per-time job or internship.
These days, if you have a skill, you can easily get a part-time job or internship. One of our users is still a student but has saved more than half a million because he takes on opportunities that bring in extra cash. Earning more will eventually help you save more as a student. 
TEN MONEY-SAVING TIPS FOR STUDENTS. A MUST LEARN
Here are some skills you can hone that can easily ensure you earn more:
Social Media Management

Digital Marketing

Tailoring

Data Analyst

Forex Trader

Crypto Trader

Content Creation

Hairdressing

Make-up Artistry

Virtual Assistance

Software Development

Design

TEN MONEY-SAVING TIPS FOR STUDENTS. A MUST LEARN
University towns often have regular openings for retail staff, waiting-for staff, and bar staff. If for whatever reason taking on a part-time job isn't an option for you, there are plenty of money-making opportunities to be found online, such as student brand ambassador schemes.
6. Try Automated Saving Culture.
An automatic savings plan is a type of personal savings system where you automatically transfer a specified amount into your savings account at a particular time, a time that you can select.
I've been using Piggy Vest and CowryWise for almost 3 years. I can boast of it making me happy at the end of each year.
Check out
Also, check out
Anyone who has ever tried to pinch a penny knows that saving money is easier said than done. (A lot easier.) Especially in tough economic times, many people face competing demands on their funds.
Nest eggs are all too easily whittled away by bills, debts, unexpected expenses, and unplanned indulgences. That's why creating an automatic savings plan—where your money is transferred directly to a savings account on a set schedule—can be a powerful tool to help you put away money.
7. Don't Rush Into Buying Textbooks.
At the start of the academic year, you might have a small heart attack when you receive a reading list valuing more than your parents' house (well, not quite, but it can certainly feel like it).
Believe it or not, not every book on your reading list is an absolute necessity, and buying every single one can often be a huge waste of money especially if you're buying them brand new. Wait a while to check out which core texts you'll need; even then, you can buy them second-hand from older students. As for the others, if need be, you can always borrow them from the library.
8. Don't Get A Pet
This hurts, but it's a hard truth. Pets are expensive, over a thousand dollars per year. Don't get a pet, not now at least. Because time spent looking after them could be spent studying or working, that's a cost as well. Living pet free will save you ongoing costs as well as surprise costs you might not expect. TEN MONEY-SAVING TIPS FOR STUDENTS. A MUST LEARN
Not having a pet also gives you more freedom. Students tend to travel, go out, and move house (or country) more often than the general public. Having a pet can seriously reduce that flexibility, as pets need a stable environment.
9. Get a finance app
The next step is sticking to that budget – which can be harder than it sounds.
The age-old trick is to only take cash with you when you go shopping, or down the student bar. But in an increasingly cashless society, that's not necessarily practical.
A good finance app has two advantages over sticking to cash. Firstly, it can help you define your budget in the first place. TEN MONEY-SAVING TIPS FOR STUDENTS. A MUST LEARN
"7 student budget hacks for saving money at university | OneFamily" https://www.onefamily.com/savings/student-budget-hacks/
10. Apply For Scholarships and Competitions.
I made close to 1 million and more in these ventures.
Conclusion
You can save money as a student while still having a great time at university