Just by this title: 10 most powerful books to be spiritually awakened. I am sure you already awakened. Spiritual growth is important as oxygen is to our body.  ​Are you looking for some good summer reading to help you grow spiritually? I don't know about you, but I'm always searching for great books, powerful books, particularly in the summer months when I have more time and desire to read.
The reality is, our spiritual leadership will rise only to the level of our holiness. So there is no greater need in our leadership than growing in our character and Christlikeness. It is foundational, and everything else follows suit.
What does it mean to be spiritually awakened and enlightened?
When we have a spiritual awakening, we have an awareness.
A spiritual awakening is, generally speaking, a newfound awareness of a spiritual reality. A spiritual awakening can be gradual or rapid, and it can mean different things to different people.
An internet search of the term spiritual awakening leads to sites where one can find the five stages of spiritual awakening, ten signs of spiritual awakening, and "eight signs you may be experiencing a spiritual awakening."
These signs and stages may be physical everything from gaining or losing appetite, weight, sleep, or energy to physical sensitivity to cell phones.
Biblically, a spiritual awakening is not a waking from spiritual sleep but a resurrection from spiritual death. All people are born in sin and are spiritually dead.
Ephesians 2:1 
States that, before we knew Christ, we were dead in transgressions and sins. Because of the sin of Adam, which we inherited, we are all separated from God, who is Life (Romans 5:12). 10 Most Powerful Books to be Spiritually Awakened
We cannot experience, understand, or relate to a holy and perfect God in our unregenerate state, nor can we enter His kingdom.
Our need for spiritual awakening is profound: "The god of this age has blinded the minds of unbelievers so that they cannot see the light of the gospel that displays the glory of Christ" (2 Corinthians 4:4).
What Causes A Spiritual Awakening?
For many, a spiritual awakening is brought about by a life-changing event. For others, it is a gradual and subtle shift. Here are two lists of common catalysts for spiritual awakening.
1. Near-death Experience (NDE)
This is pretty self-explanatory. Many people who've reported having an NDE also discuss coming into contact with beings from the other side. As you can imagine, such an experience profoundly transforms one's outlook on life.
2. A Natural Awakening
This is an involuntary process of awakening. It takes place after engaging in a practice that produces a shift in conscious awareness
True Christian spirituality is based upon the extent to which a born-again believer allows the Holy Spirit to lead and control his or her life.
Therefore, Christian spirituality involves a choice we make to "know and grow" in our daily relationship with the Lord Jesus Christ by submitting to the ministry of the Holy Spirit in our lives. This means that, as believers, we choose to keep our communication with the Spirit clear through confession (1 John 1:9). 
The Symptoms – What Does A Spiritual Awakening Feel like?
Overwhelming feelings of love – God is love. As you are experiencing an elevation in your conscious awareness you will be in increased contact with this divine love.
Lucid Dreams

– These are dreams in which you are aware of the fact that you are dreaming or feel as if you are awake within the dream.

Feelings of De Ja Vu

– This is having an experience that feels as if it occurred before or feels familiar.
10 Most Powerful Books to be Spiritually Awakened
Here are the top books that have greatly encouraged me in the daily journey of spiritual growth toward maturity in Christ. The list could be much, much longer, but if I had to choose only a handful.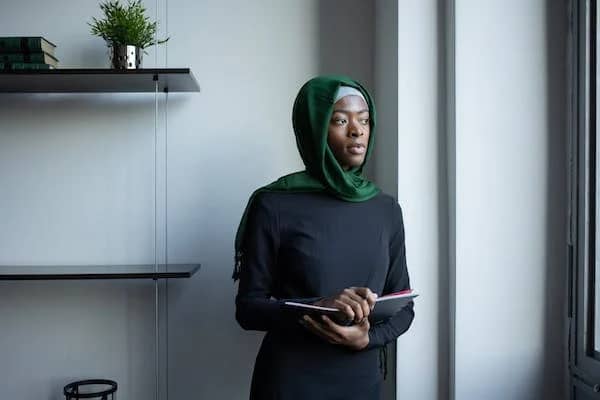 Bridges clarify the need for both the Spirit of God working in us and the Spirit-empowered effort of the believer to obey. This book walks the line needed, avoiding the ditches, to help us grow in holiness.
The Power of Now is more than just a compilation of modern philosophical and spiritual beliefs. It was written by Eckhart Tolle, one of the most influential figures in spirituality and personal growth.
This book has already sold over two million copies worldwide, according to Amazon (while other sources claim it has sold over three million copies). It has also been translated into 30 foreign languages, all of which have garnered praise across cultures and continents.
In addition to being a New York Times bestselling author, Tolle is also a prominent spiritual teacher.
An Uncommon Dialogue, Book 1
If you were to read only one spirituality book on this list, then let it be Conversations With God Book Authored by Neale Donald Walsch, this work is truly life-changing.
The author has a different take on what God is, and the work is easy to follow and understand the subject.
The book tackles common questions, from money, to love, to why the world is the way it is. It also offers answers on how you can live a better and more fulfilling life.
The Road Less Traveled is a classic when it comes to books on spirituality and self-realization. It was written by M. Scott Peck, a bestselling author with a background in psychiatry and spiritual growth.
5. "9 Best Books on Spiritual Awakening & Enlightenment for 2022 – Happier Human"
Peck knows how hard it is to undergo the painful process of changing your views and perspectives, particularly when it comes to a higher level of understanding and realization. 10 Most Powerful Books to be Spiritually Awakened
In this book, he very gently guides his readers toward positive change and spiritual development. Although it can be difficult and maybe a bit stressful, he helps the reader to explore and discover the endless possibilities of life, love, and happiness. 
Peck is best known for this book, as it is the one that established his reputation in the self-help movement.
This particular book on spirituality helps you view your emotions as a guidance system that will steer you in the right direction.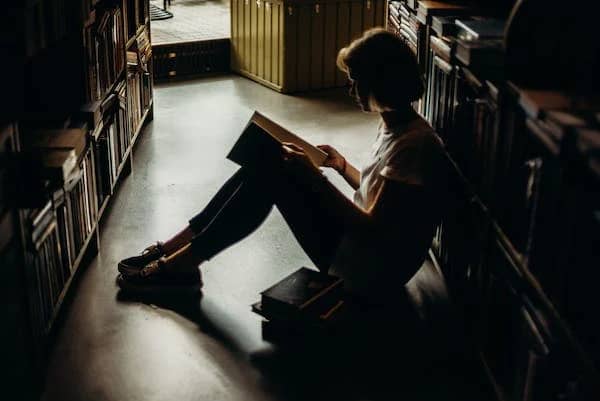 Written by Australian television producer Rhonda Byrne, and based on a documentary she created in 2006 of the same title, The Secret tells of the laws of attraction: asking for what you want, believing in what you want, and being open to receiving it.
With a basis in the 19th century New Thought movement, Byrne's book has proven to be a cultural phenomenon, making the number one spot on The New York Times bestseller list.
While some consider the book little more than slick marketing and the re-packaging of many other spiritual beliefs, the book's cultural significance cannot be denied. The Secret: Dare to Dream, a movie based on the text featuring Katie Holmes and Josh Lucas, is coming out in 2020.
Paulo Coelho's The Alchemist tells the simple tale of a shepherd who journeys from Spain to the pyramids of Egypt in search of a treasure.
On his way, he encounters many obstacles and distractions, which he overcomes to achieve his legend or dream: finding treasure.
Through The Alchemist, Coelho explains how only when one devotes themselves to their dream can they reach true happiness, without regret or suffering. 10 Most Powerful Books to be Spiritually Awakened
9. The Celestine Prophecy by James Redfield.
The book is a part adventure story and part New Age spiritual novel. The book details one man's journey through Peru as he uncovers nine spiritual insights. While many have found the plot corny, the insights captivate the reader to shift their perspective.
"Every Ego wants to be special. If it can't be special by being superior to others, it's especially good to be miserable." Eckhart Tolle.
A New Earth is another of Tolle's works but one that revolves around letting go of your ego. It gained popularity thanks in part to being recommended by Oprah, A New Earth is a must-read if you wish to reduce your inner & outer conflict.
RECOMMENDED
"TOP TEN STRATEGIES TO BREAK OUT FROM YOUR BAD HABITS" https://preciousifeoma.com/10-bad-habits-to-break-out-from-and-how/
Conclusion
In conclusion, the path to spiritual enlightenment is a highly intimate and life-changing one. Although there are innumerable books that can aid in this process, the ten books below stand out as excellent tools for anyone looking for spiritual enlightenment.
These works offer significant insights into the essence of existence, awareness, and the human experience. They cover a wide range of perspectives, ideologies, and practices.
These works have the power to start a spark within, leading readers toward a deeper awareness of themselves and the interconnectedness of all things, whether they are digging into ancient wisdom, examining contemporary spiritual teachings, or plunging into the depths of personal introspection.
May these potent texts provide as guides and inspiration on the road to spiritual enlightenment.
You start to learn the importance of affirmations. You will "affirm" to the universe what you want and watch your manifestations come to life, Berry says.
"Noticeable changes in life include breakthroughs happening when least expected, finances expanding, relationships flourishing, and synchronicity of grand opportunities,".
The more the individual let us go, the more they attune to the frequencies of happiness and love, and the more space is created for one's desires to reach them.
Amen…