I did a long research on this and I even went further to watch these 10 must-see movies everyone must watch. So, this list is not just my opinion but great minds who have good taste in movies like me.
Movies are one of the best elements of storytelling that can influence someone's life, positively or negatively. There are so many movies out there that have changed people's lives, usually for the better.
The biggest mistake you can make right now is ignoring this list of must-see movies we've compiled. We believe these movies should not escape your watchlist.
These movies have the elements of great storytelling and feature wonderful cinematography.
Movies for all tastes are included in this article, from heartbreaking neo-noir films to violent crime dramas.
Here is a rundown of the 10 must-see movies everybody should watch.
1. Forrest Gump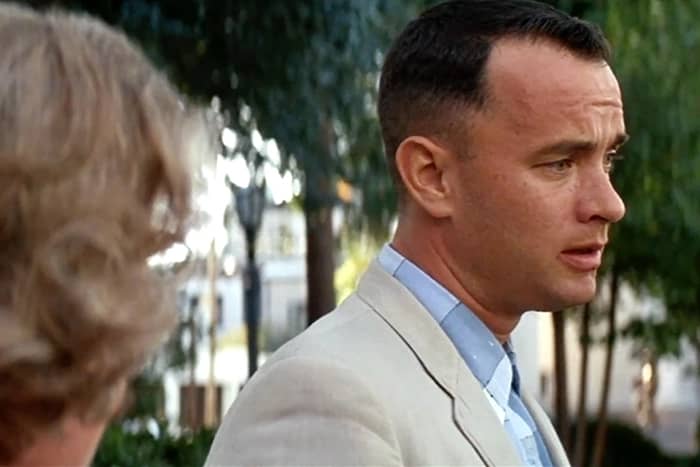 Forrest Gump will have you in all your feelings as you join Tom Hanks to navigate the world with his charming persona.
He may be slow-witted, but his kindness and charisma for life will make you fall in love with him.
This movie has bagged six Academy Awards. Six. That's all the convincing you need to add it to your watchlist.
The visual effects have been acknowledged for successfully incorporating Hanks into old footage, which added to the movie's excellence.
It is not entirely a sad movie, but it will make you cry and give you hope in very subtle ways you wouldn't expect.
2. Interstellar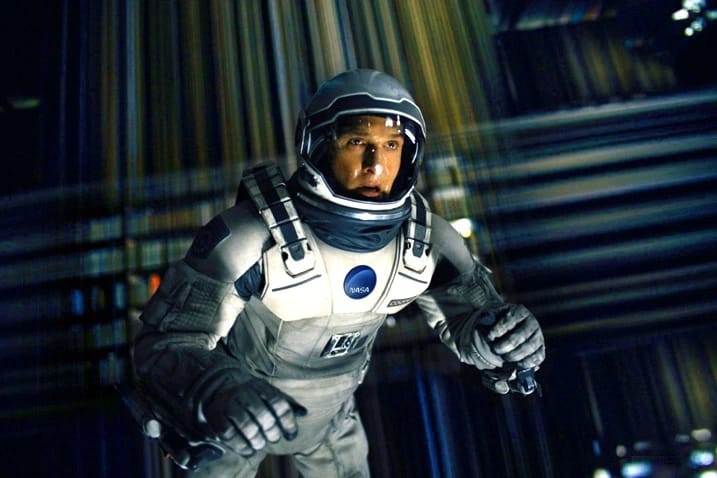 Critics say Interstellar is a powerful movie that "was far ahead of its time."
The phenomenal movie is widely praised for featuring accurate depictions of gravity, space, time, and science fiction in all its glory.
Critics have described it as an "exhilarating slalom through the wormholes of Christopher Nolan's vast imagination" and a "formidable consideration of what makes us human."
Watch Matthew McConaughey and other notable A-list actors like Anne Hathaway give one of the best performances of their careers.
Interstellar is an intriguing movie that makes anyone question where humanity is headed.
The soundtrack for the movie was composed by legendary composer Hanz Zimmer and has been widely acknowledged as one of the best movie soundtracks.
3. The Pursuit of Happyness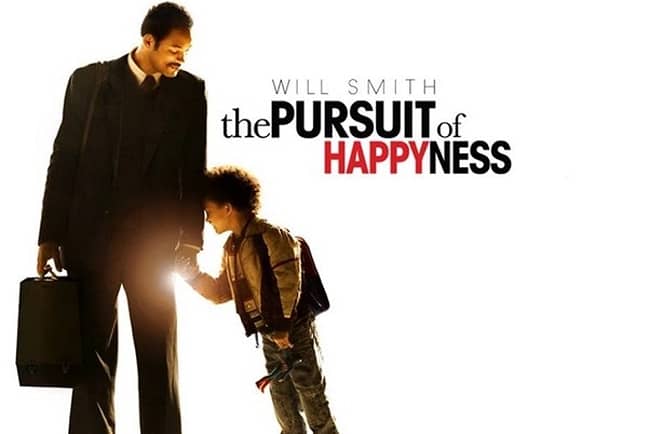 Pursuit of Happyness. Will Smith portrays Chris Gardener with a heartbreaking performance in this movie.
Based on a true life story of a man, The Pursuit of Happyness follows Chris's life as he tries to make ends meet after he loses his apartment and wife while trying to take care of his son.
Will Smith's real son, Jaden, played his son in the movie, so the bond between father and son was more intense and moving.
This movie gives a powerful message about the importance of perseverance and how any human is capable of overcoming adversity.
It is still a mystery that this movie did not bag Will Smith an Academy Award.
4. The Green Mile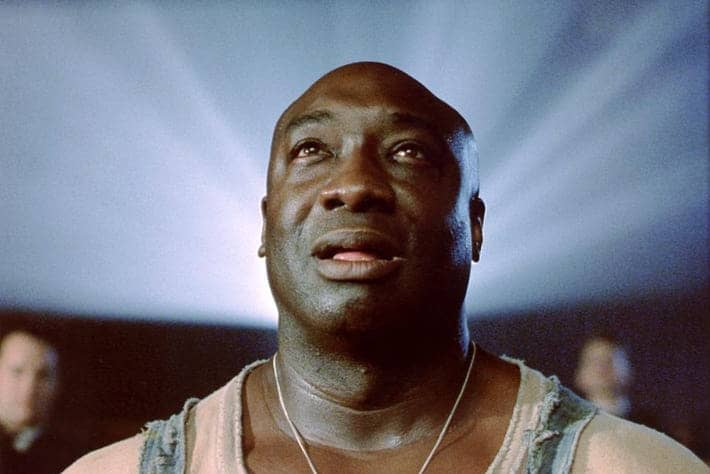 Another wonderful movie starring Tom Hanks, who takes on the role of a prison guard, The Green Mile is a powerful and emotional movie about life in prison and the mysterious but magical events that occur after the arrival of a convict, John Coffey.
Michael Duncan, who plays John, stole the show in this movie with his heartbreaking portrayal of the convict.
Critics have praised the movie for adapting it while sticking to the book of the same name by globally acclaimed writer Stephen King.
With its own unique touches to the adaptation, The Green Mile delivers a powerful message on redemption, justice, and the human spirit when faced with adversity.
You might have to grab a box of tissues instead of popcorn because this movie will leave you crying after breaking and mending your faith in humanity.
5. The Truman Show
This movie, starring genius comedian Jim Carrey, makes viewers question reality and the role of the media in our perception of this reality.
Jim Carrey, who plays Truman Burbank in the movie, gives a wonderful performance as a man who grows up thinking he's living an ordinary life, not knowing there is an ironic set in which his life takes place.
The set is populated by other actors who are making a movie about him. It is irony at its finest.
The Truman Show delivers a beautiful message on life while artistically blending the art of satire, reality, and science-fiction.
6. Hacksaw Ridge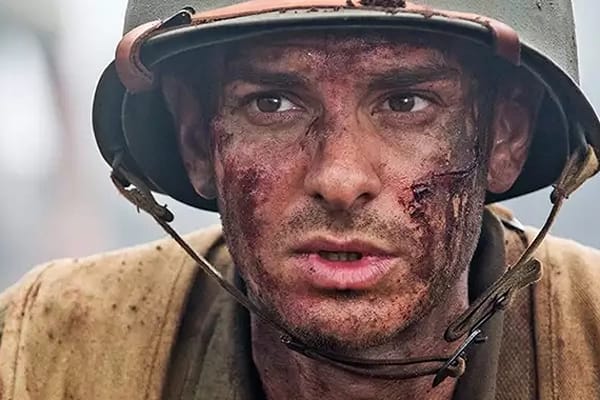 This is another beautiful movie on our list that is based on a true-life story.
Andrew Garfield gives a stellar performance here as he takes on the role of Desmond T. Doss, whose life Hacksaw Ridge is based on.
During World War II, Desmond served as a military medic. During World War II, Desmond served as a military medic.
He did not believe in carrying weapons or killing anyone, opponents or otherwise.
In this way, he became the first American man to receive the Medal of Honor without using a gun.
In this remarkable film, Andrew Garfield gives a convincing and moving performance as he depicts Desmond's life as a fearless, faithful man who cherishes people.
7. Se7en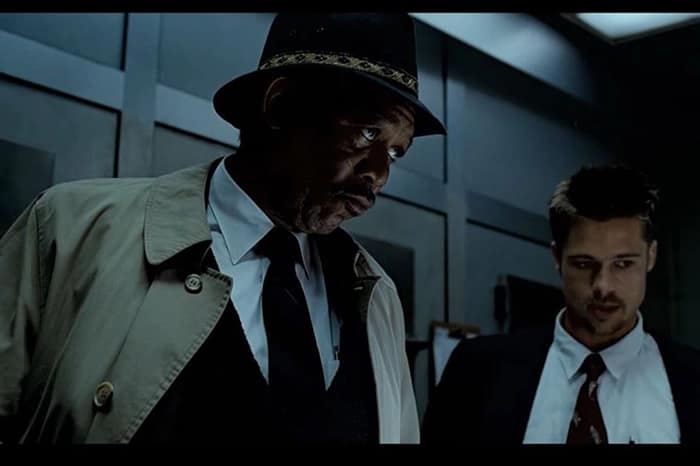 Starring Brad Pitt as a rookie detective and Morgan Freeman as a veteran, Se7en is a beautiful neo-noir movie that will not disappoint viewers.
It follows the occupational lives of two detectives who hunt down a serial killer who kills people, signifying the Christian seven deadly sins.
The movie is gripping, gory, and suspenseful, but it does not fail to grab someone's attention, despite how dark and unsettling it may be.
Pitt and Freeman portrayed their roles well, and Se7en does not fail to explore the human mind as it grapples with justice, morality, and evilness that permeate the real world.
8. Reservoir Dogs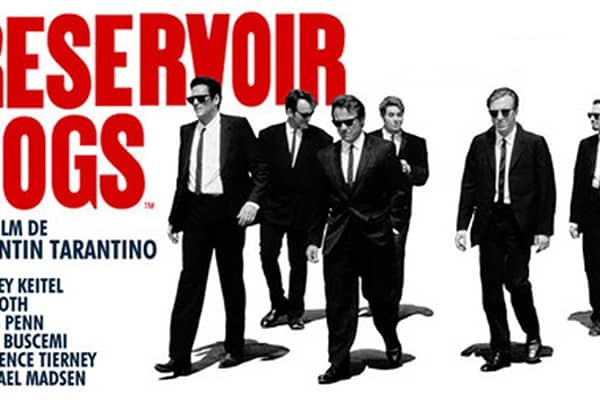 Reservoir Dogs is about a group of diamond thieves whose heist of a jewelry store goes wrong, and the surviving thieves begin to suspect each other of being police informants.
The film shows the activities of the eight main characters and several minor characters before, during, and after the botched diamond heist.
It is Quentin Tarantino's first feature-length movie, which did so well for him as a writer and director.
Many similar crime movies and other movies in general now reference the storytelling, cinematography, and violent crime scenes in Reservoir Dogs.
It was even mentioned as the greatest independent film by Empire.
9. OldBoy
This is another neo-noir thrilling movie that depicts the story of a man, Oh Dae-Su, who was imprisoned for a crime he was unaware of. I know some of my movie geng are like why is oldboy in the top 10 must-see movies everyone must watch but watch it and come back to testify why its here.
He embarks on a quest to track down his kidnappers after being freed to exact revenge.
He develops more enemies along the way while also falling in love.
It is widely recognized as one of the best action revenge movies that worked well with other elements like comedy and drama.
There is a particular corridor scene in the movie that viewers who have seen it for years still think about today.
10. The Shawshank Redemption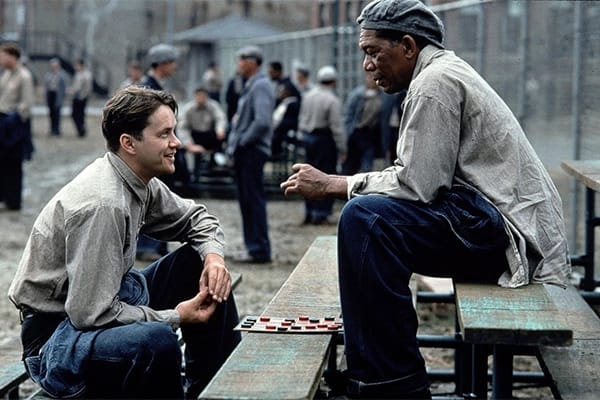 The movie depicts the lives of Tim Robbins and Morgan Freeman as prison inmates who form an uplifting friendship.
It is Another movie on our list that is based on a book by best-selling author, Stephen King.
Tim Robbins plays Andrew, who is falsely accused of murdering his wife and her lover and thrown into jail.
There he meets Red, an inmate, and through the years, they develop a sympathetic and understanding bond.
The film has received recognition for its compelling narrative and superb examination of the themes of hope, friendship, and redemption.
Whoever wants to be motivated by friendship and hope in life must watch The Shawshank Redemption.
Extras of 10 Must-See Movies Everyone Must Watch
1972's The Godfather.

The majority of people think it's one of all-time's best movies. Even though the Godfather is trying to pass on his empire to his son, he simply cannot stand the pressure. You'll spend hours speaking like a Don just to experience the power.

2017's Lady Bird.

She is raising the bar for adolescent disobedience in several ways, including by referring to herself as "Lady Bird." She only wants to get away to a place where she can immerse herself in culture and be around people who aren't utterly boring.

Los Angeles (2016).

Despite the fact that La La Land won best picture at the Oscars by mistake, it has gained a genuine place in all of our hearts.
Conclusion of 10 Must-See Movies Everyone Must Watch
Movie experts have properly mentioned these 10 movies among the best in their respective categories.
There are tales of love and friendship, science fiction that explores mankind, a neo-noir that will have you questioning your morality and whether life is worthwhile, and violent crime action that will have you on your toes.
Everyone can find something to their taste. If you haven't seen any of the mentioned movies, we recommend you do so.
We wouldn't want you to miss out on the fun and roller coaster of emotions.
What are you waiting for?
I recently published a blog post on the 10 best dating sites and websites, you can go check it out if interested.
What is most liked and Popular on Netflix?
Orange Is the New Black.
Chilling Adventures of Sabrina.
Sex Education.
Never Have I Ever.
Black Mirror.
Shadow and Bone.
Elite.
The Umbrella Academy.
Which Netflix series is most viewed?
Most Watched English Language Series of All Time
Stranger Things (Season 4) – 1,352,090,000 hours watched.
Wednesday (Season 1) – 1,237,150,000 hours watched.
DAHMER (Limited Series) – 856,220,000 hours watched.
Bridgeton (Season 2) – 656,260,000 hours watched.
The Night Agent (Season 1) – 626,970,000 hours watched