Over the years, living a debt-free life is quite not easy as it requires a lot of vigilance, preparation, and planning. These 6 proven ways to maintain a debt-free lifestyle is coming from my experience as an entrepreneur and also as a student.
This is because buying and expenses have been made easy as many individuals no longer use cash to purchase goods. With just a few clicks, their products can be delivered to them.
However, this easy-purchase lifestyle has left many people in debt. Many individuals spend their lives paying off debts of purchases they made easily in the past without paying for them.
Recommended:
Today, some of these debts were a result of loans collected by those people from family members, friends, or banks.
So, whatever they earn goes into the settlement of such loan or debt thereby hampering their debt-free living until the debt is fully paid.
Instead of going for loans or making credit purchases that put one in debt, this article expounds on the practicable ways whereby one can live a debt-free life.
It might appear impossible, but many people around the world today are living entirely debt-free lives.
WHAT THEN IS DEBT-FREE LIVING?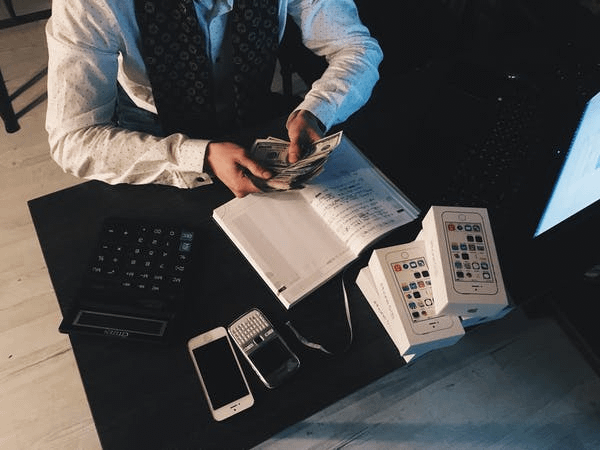 Recommended:
10 Best Apps Every College Student Need To Have.
It is the state of being free from debts either monetarily, materially, or otherwise. It is a situation in one's life whereby he/she owes no one any value which may be in any form.
So, debt-free living is a matter of choice which many have chosen even though it is not easy. https://nairametrics.com/2020/10/04/7-winning-ways-to-become-debt-free/ Once you decide to be free from debts as a lifestyle and you start doing the needful as contained in this article without subjecting to the opposition, then it becomes a reality.
Today, some regular savers who make budgets on how much money they can spend on certain needs and wants are living debt-free lives and there are various ways out there in which people can reduce their expenses, settle their debts, or avoid such debts altogether.
Recommended:
How to become smarter: powerful ways to boost your Intelligence
WHAT MAKES ONE A DEBT-FREE PERSONALITY?
In this article, I critically discussed some necessitating factors that can help one in living a debt-free life. Many assume it but few work it out to realize it. It is also on an individual basis in one has decided to keep as a lifestyle.
So, it is a subjective practice in that you know your weaknesses and the best way for you provided it can bring you a debt-free living. Debt-free people do their research.
They might have an accountant, but they don't send over paperwork or sign their taxes without looking them over. If you want control over your finances, you need to learn about them. 
IMPORTANCE OF LIVING A DEBT-FREE LIFE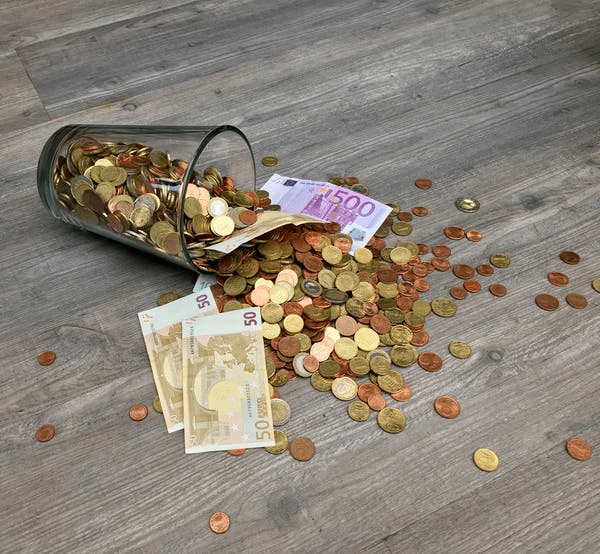 Debt-free living helps in Continuous savings and is vital for your long-term speculative expenses such as: paying for rent for a new home or paying for your child's school fees intermittently.
If you save for a long period, your savings account will surmount all your life's unexpected costs any day any time and you begin to enjoy a debt-free life as such, you ward off lots of monthly impulsive expenses that other consumers make and will create more room in your plan towards maintaining regular savings.
Recommended:
*Why are Internships Important in a Student's Career?*
This is because those who do not save regularly will always run into debt on grounds of emergency and still owe their creditors to meet up with their expenses even though they have their budget. So, saving at all times will help in times of emergency and urgent financial uncertainties.
Now Let Us Consider In Detail How To Live Debt-Free Life
Recommended:
1. Increase Your Savings Regularly
It is not easy to save at all times because of incessant transactional expenses which occur every minute and hour of the day, but at the same time, continuous increment in savings is also the most vital way to stay out of debt and remain debt-free.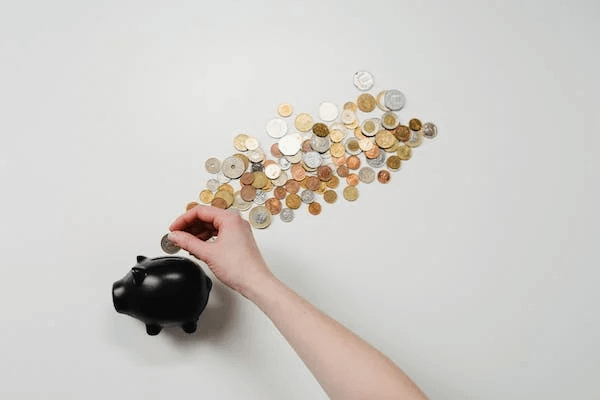 Regular savings (daily, weekly, or monthly savings) will also help your precautionary expenses (these are expenses that are not contemplated and so they come by way of emergency) in that you attend to them without being indebted or stressed at all.
For instance, when you receive an emergent call for a hospital bill or when your car unexpectedly breaks down on the highway, you cannot say " please help me out, I don't have now" because your savings at that point has outgrown such precautionary expense.
Recommended:
*10 Tips to be Calm and Confident during a Presentation.*
2. Make and Follow Your Financial Budgets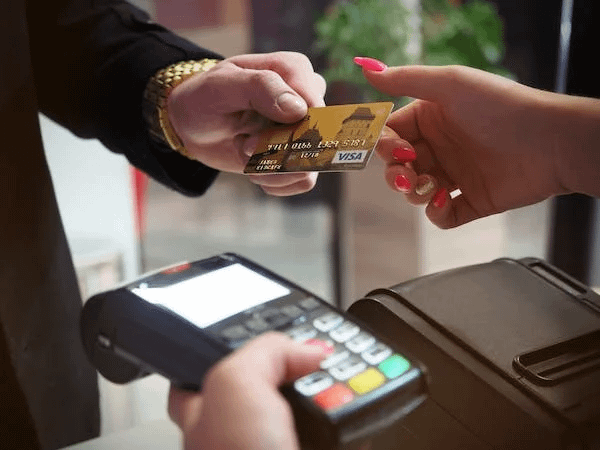 Some people expend money on impulses without making a plan or budget which will guard such expense and as such, they continue to borrow when the needs arise. This occurs almost every day of their lives and has kept them in debt. You have to make a budget for any expense no matter the amount.
It is so that you can spend on what you need at all times and not be enticed by caprices that will put you in debt as a lifestyle. Have you ever experienced a debt-free life? Ugh! it is so pleasant and desirous to everyone but only a few runs with a budget to actualize it.
Recommended:
"Top 15 Common Defense Mechanisms Students Face."
Again, run with that budget always after making it and never spend outside the scope of your budget because following a financial budget is one of the things that bring you into living a debt-free life.
Check your budget regularly and make any necessary adjustments if need be, but don't leave it, while spending.
Again, you must think properly before raising the budget because some people have a budget but still spend capriciously and borrow when the needs (which they did not include in the budget) arise.
Budgets can be raised on a daily basis as expenses are made on daily basis and any sudden cash or income you received should be added to the savings as part of your daily budgets
So, your financial Budget must contain your daily needs and must not be separated from your savings account from where you attend to them.
Recommended:
3. Increase Your Income
If you have only one source of income or you are a low-income earner, it may be difficult to avoid debts no matter how economical your budget appears.
If your income is low, then seek other sources of income to meet up with your financial needs. Otherwise, you will always run into debt even though you have a budget.
Today, there are many ways of improving one's income. Aside from your monthly income, you can utilize your skills or talents which can get you daily income.
Recommended:
"The 7 Different Types Of Learning Styles | SAFSMS Blog" https://safsms.com/blog/7-different-learning-styles-works/
Also, you can start up small-scale retail businesses and all these engagements will keep bringing you income which can help you meet up with your financial needs effectively.
4. Know Your Debt Amount
Recommended:
Top 10 Best Movies To Watch As A Student During Holidays
Before you start paying your debts to start living a debt-free life, you have to know the total amount of debt you have.
You know your debt amount by taking stock of every debt you have ( this implies that you know the minimum payment for each debt, the interest rate, ascertaining the balance after some payoff, and then add all of the remaining balances together to know exactly how much debt you still have to pay off).
This will help you to have a target on how to clear them easily.
So, once you have decided to pay off your debts, among other things, you must find out exactly where you are in debt and what you are up against (i.e: the amount you are paying against).
So, no matter how huge and challenging the debt amount is, once you are determined to stay away from debt, you have to face it and clear it up as in the popular statement, " it is never late to be right or to do things right".
Recommended:
*Why are Internships Important in a Student's Career?*
5. Control Your Finances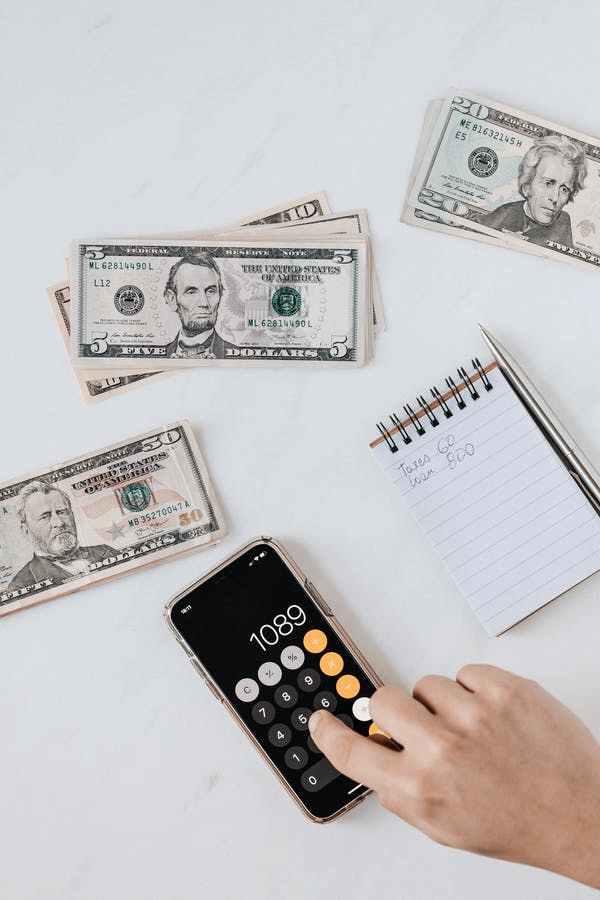 "Finances" connote revenues and expenses and they must be efficiently controlled and regulated. If you want to be and remain debt-free, then you must be in control of your expenses and take responsibility for your financial obligations.
It will help you to ascertain accountably how and what your money (income or revenue) is spent on.
Being in control of your finances involves being responsible for your money and making sound decisions about your finance to avoid spending all that you have and running into debt.
Recommended:
12 MOST EXPENSIVE BOOKS IN THE WORLD IN 2023
6. Identify Your Needs And Your Wants
A debt-free life is a result of controlled spending of money and other valuable resources and one of the ways to be in control of your expenses in your financial budget is to separate the "needs" from the "wants".
To break it down to its most basic concept, "Needs" are what we desire to live every day. i:e: they add to our lives daily. They include food, shelter, and clothing.
"Wants" are some other desires that do not add to lives. However, there are many areas where a want may be a need. For instance, you may need a car. Here, the car is a need because it will help you get to work as early as possible.
However, if it is not for a good reason, then it is not a need but a want.
Recommended:
This is so important because many people include wants as a priority in their scale of preference while raising their budget without including needs as a priority or may not even include it at all.
And after spending on their wants as the money costs, they will be left with nothing when it is time to spend on the main thing (needs) and because "needs" are indispensable, they borrow to settle their needs and this becomes a threat to their debt-free lives.
For instance, if A, with all his savings, purchases the latest Land cruiser jeep as soon as it is produced, but has not renewed his rent which is due in a few days to come, he has expended in want as his priority instead of need as the main priority.
Recommended:
"Top 10 Most In-Demand Tech Skills To Acquire For 2023"
So, he must borrow to settle his need because he cannot pack into the bush but can live without that jeep. So, he did not raise a proper financial budget which has hampered his debt-free living.
This implies that you buy only what you need if you are on the way to improving your financial status. For you to increase your savings daily, you must think before you buy.
In some cases, think properly in advance of buying. Always ask yourself some questions such as: "Do I need this? "Will I be okay if I don't buy this? "Will I have enough money after I buy this?".etc. if yes, then go for it.
Recommended:
It is a popular statement that life costs money, but you can learn to live without spending a fortune and without being in debt. Just start the practice now!
As I have said, you need to start with a well-defined and drafted budget before spending anything and then, you will soon discover that your old debts have been paid and a debt-free life has come. 😀😀😀
Recommended:
"How To Set Realistic Goals And Why It's Important?"
7. Manage What You Have Per Time
This is so important because debtors always desire more than what they have to pay and that is why they have remained in debt. It is a skill to manage what one has at any time because it will help avoid buying what he does not have the money for and also help him live a debt-free life.
For instance, if A has an old version car, he does not need to bother himself with the latest version produced once the old one can still serve him in going to work and returning thereafter.
So, if he manages the one he has, he will not run into the debt of seeking for the latest one that must be expensive while he has limited income with so many needs.
Recommended:
This means to live a debt-free life, among other things, you must do away with any expenditures that are not necessary and then manage what you have towards ameliorating fundamental needs. These 6 proven ways to maintain a debt-free lifestyle are purely easy and something you can learn without thinking so much about it.
Today, we live in a competitive world where people don't like to manage anything because everyone wants to have more than the other and so wants more than enough for everything without considering affordability.
But only a few like to manage what they have and they are the ones enjoying debt-free lives.
Recommended:
"Things you should do when you are bored, happy, and easy"
8. Don't Compare Your Financial Status With Others
For you to live a debt-free life, you must not compare your income and expenditures with others, and if you have been doing that just stop it now! This is so that you can live at your level and not at the level of others.
Today, people compare themselves with some people on social media who live luxurious lives and may be above their financial status.
You should be on your level and work towards your goals and dreams so that you can be at peace and be satisfied with your financial status at any time which will save you from debt.
Recommended:
*Living on Campus Vs Living Off-campus (Pros and Cons)*
9. You Must Be Willing To Sacrifice Some Pleasures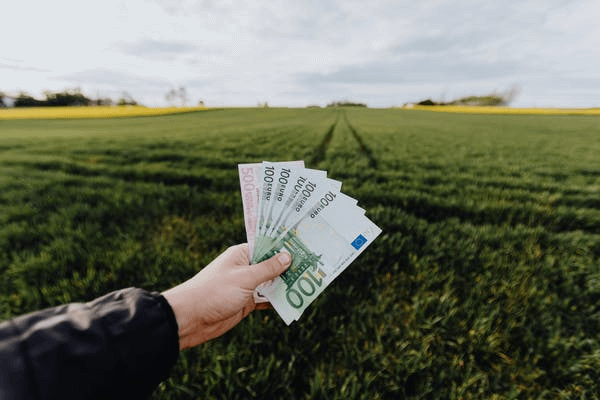 It is not all times that you may have the money to go to movies, get the package for premium cable, eat out or expend on any other pleasurable activities.
When you are in debt, you should not live an exorbitant lifestyle so that you still have some money to pay off your debts.
If such expense will lead you to debts or vitiate you from expending on some basic needs, you just have to sacrifice those pleasures and avoid debts and pay off the ones you have already. One needs to be committed to actually learning these 6 proven ways to maintain a debt-free lifestyle.
However, if you are not in debt and expanding on the above-mentioned pleasures in your budget will not create any debt for you, then you can go for them.
If you are in debt but you don't have the money to settle it but you have exorbitant properties, you can monetize some of the properties to offset your debts.
For instance, you have three handbags or purses, monetize two, then use the proceeds to offset your debts, and then use one. If you have separate sneakers for leisure and running, monetize one to pay off your debts, and then keep the other.
Recommended:
"Top 15 Common Defense Mechanisms Students Face."
10. You May Need A Financial Adviser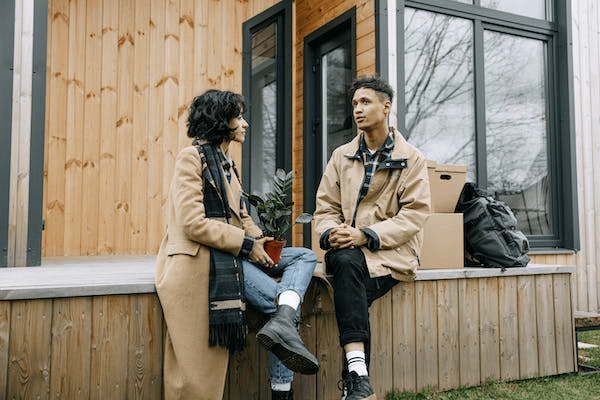 Debts do not drain one's income only, but it also drains energy from the debtor in that he may be depressed as he watches his money being expended towards settling debts always.
At that point, he needs a financial adviser who will help relieve his financial stress. It can also help him stay accountable for his budget.
However, sometimes this consultation may also be included in his budget as he may expend for it.
But where the adviser is his trusted friend, colleague, or someone within his network, then he need not expend for advice.
So, if your case is as such, you receive advice for your adviser and do as he has advised, then be sure to live a debt-free life.
Recommended:
"Top 10 Most Profitable Languages To Learn For The future"
11. You Must Live A Generous Life
Debt-free people live their lives being generous in giving based on their financial level to different categories of people. They know that the more they give, the more they receive as much as can cater to their financial needs and so cannot be in debt.
These categories of people include their families, the churches they believe in, their friends, and many others and as they give, it returns in a bigger way to them which also improves their debt-free living.
This article on 6 Proven Ways To Maintain A Debt-Free Lifestyle
As in the popular statement, "Giving is the most fun you will ever have with money," when you also decide to give generously to different categories of people around you, you also have fun with money and as such, enjoy a debt-free life.
Conclusion
It is possible to live a debt-free life at any time but it all depends on one's decision and firm practice of its demands.
As seen in this article, there are practical steps to take if you must be debt-free and once you begin to walk in them, you will see that instead of borrowing from others, you lend to them no matter your income flow.
Today, many are debt-free and you can choose to be one of them.
What are the top 5 methods for reducing debt?
Here are 5 strategies to help you pay off your debts:
List every debt you have.
Set a monthly payment limit that you can afford.
lower the interest rates you charge.
Apply a plan for repaying your loan.
Moving forward, exercise caution.
In Nigeria, how can I pay off my debt?
In Nigeria, there are 10 ways to reduce debt more quickly.
Discover your debt level.
Make a plan for repaying your debts.
Keep your debt levels low.
Pay more than the required minimum.
Establish a fund for emergencies.
Adopt a strict financial plan.
Abstain from using debt settlement companies.
Talk to your bank about reducing the interest rate.