Everyone deserves a chance at love, they say, because love is a beautiful thing. A ranking of the best dating apps and websites, let's get right into this already.
However, only a select few have been fortunate enough to meet the perfect partner with whom they can share all the love they require.
Some people are not as fortunate.
Rest your gorgeous head, for we could have a remedy if you fall into the category of people who aren't very successful at finding love.
Dating sites are a terrific way to meet other individuals who share your interests, If you're seeking that special someone.
We can assist you in sifting through many competing options to locate the top dating apps that best suit your unique requirements if you're looking for love or friendship.
The key goal of these best dating apps is to make finding a romantic partner easier.
With the huge variety of dating apps available, from the most well-known to the more specialized, it could be challenging to know where to start.
You need not fear, though, as we have you covered.
Whether you're looking for love with a view to marriage, exclusivity, or just a few fun dates, we've put together a list of some of the best dating apps in this post.
If you are looking for an ideal companion for an unforgettable date, hop on the train as we go on a journey to love the town.
Choo choo!!
A Ranking Of The Best Dating Apps
1. Hinge
If you are a serious relationship seeker, Hinge is your best dating site.
Hinge emphasizes connections and stimulating dialogue.
The App provides you with a set number of connections each day, making it a better choice for those looking for more committed relationships.
It gives you additional details about people, making it simpler if you're hesitant to meet online strangers.
It provides you with the last names of the individuals as well as, in most cases, information about their neighborhood, age, height, occupation, hometown, and college.
People on Hinge can send you an introductory message to start a discussion, unlike other apps where you both need to agree to a match for a message to be sent.
Although there is a paid version as well, the app's biggest feature is that it is free.
2. Tinder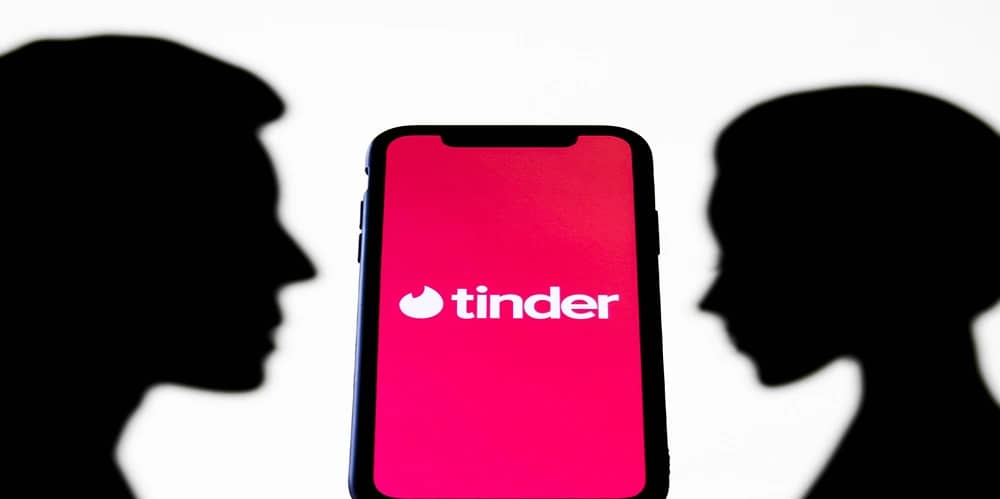 The best app for casual dating is Tinder, which is great for introducing you to the online dating scene.
Tinder is the most widely used dating app for choosing matches. The photos and short profiles make forming rapid opinions about possible partners easy.
To join the group of users in your area and the desired age range, you first create a simple profile with a few images and a short introduction.
The app is quite simple to use.
Any of these apps can assist you in meeting people for casual dating, but Tinder is the best.
Although you might need to sift through a lot of matches to locate them, Tinder also offers some promising dating opportunities.
3. eHarmony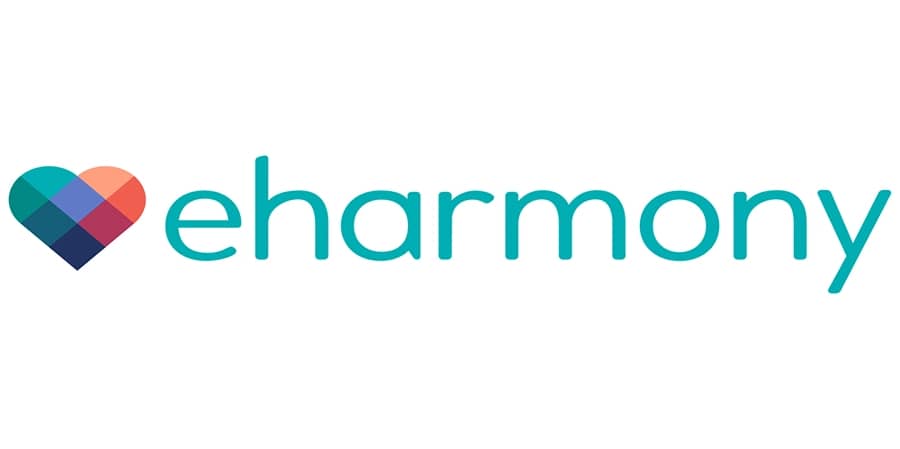 eHarmony is one of your finest options if meeting "The One" is at the top of your priority list.
One of the first possibilities for internet dating sites was eHarmony.
The app matches couples based on "29 dimensions" of compatibility and interests, as evaluated by a comprehensive relationship questionnaire and personality test.
Because of its success rate and thorough compatibility score, eharmony attracts many people interested in getting married.
It's a bummer that you have to pay to use all of the app's functions, even if you can browse the profiles of your potential matches for free.
The Free edition is also rather constrained, and membership is pricey, which is also a drawback.
But notwithstanding, the app is one of the greatest choices when it comes to dating apps.
4. Match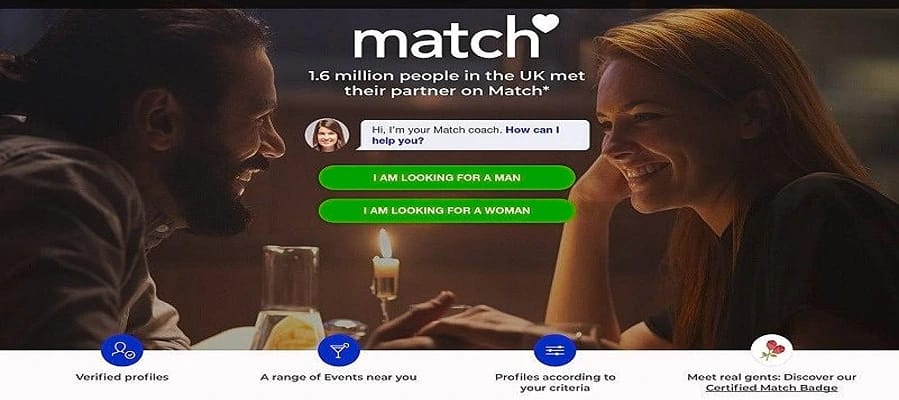 This is one of the greatest options for online dating, even if it has fewer active users than other well-known apps.
It has a solid mix of features from the most popular apps, including a thorough quiz and a web-based application.
With Match, you may include voice and video clips in your profile and have video conversations with potential mates.
You can even pay a little extra to have dating coaches find matches for you.
Amazing, huh?
On iOS and Android, Match provides a freemium dating service to its members.
Free users can create online profiles, upload a few selfies, and then flirt with other users by sending "winks"; they can also receive daily matches.
When you pay, you can gain access to more advanced features, including seeing who has viewed and liked your profile and photos.
5. Facebook
Are you surprised to see this on the list?
If you are an active user on Facebook, then you are already enrolled in one of the best dating apps.
Even though you access Dating using your Facebook account, your profile on Dating is distinct from your Facebook profile.
The Facebook app for iPhone and Android includes a free dating service called Facebook Dating.
It has been a part of the social network for a few years as an additional opt-in service.
Long-term relationships, not hookups, are the main goal of Facebook Dating.
Within the Facebook mobile app, you may visit the dating section and create a dating profile that is distinct from your regular Facebook profile.
Facebook then uses your preferences, interests, and activities on Facebook to identify matches for you.
6. Bumble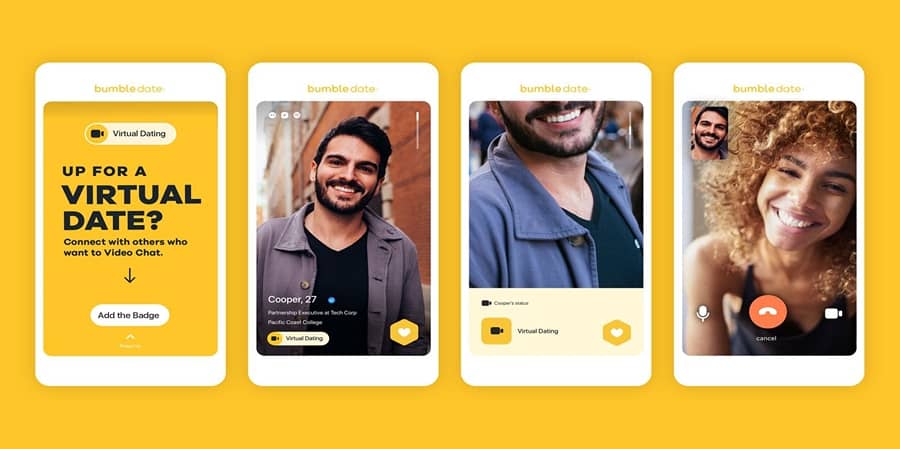 I'm sure that you are already aware that when it comes to love, women also make the first move or advance on a guy.
This is exactly what Bumble represents. On Bumble, women must strike up the first conversation.
The possible dates are lost if the guy doesn't respond to messages on time (within 24 hours).
Bumble is not the right app for you if you procrastinate.
Because Bumble requires women to message first, it tends to cull out the more insecure men from the dating pool.
For making new friends, it also offers a BFF option. Bumble is quite easy to use.
Making a profile with your photos and personal information is all that is necessary before choosing between a free plan or a more expensive alternative.
7. Plenty of Fish
You can agree with me that this is a funny yet captivating name.
One of the best free dating applications is Plenty of Fish Dating, which is also one of the biggest and most well-known worldwide.
It is a dating app with several features, including comprehensive search filters, the opportunity to see who has visited your profile, and free texting.
You must create a basic user profile that includes your age, education, and career before you can search for matches and message them.
Numerous updates are always being made to the Plenty of Fish app, including Instagram image uploads, VoIP calling for premium customers, and Chat Heads for Android users.
There is also a free live broadcast function that promotes video dating.
The software includes a list of the users' preferences, needs, and wants.
Other Best Dating Sites and apps For Various Relationship Identity
Additionally, here are some more dating apps for specific relationship identities and dispositions.
Whatever their location, if your love interest matches that of the Jewish religion, you are in luck, as you can use this dating app to swipe, connect with, and date other Jews.
Lesbian, bisexual, and queer users can use the dating and social network app HER to connect with and date others who share their sexual preferences.
In addition to providing a platform for daters to interact, this dating app enables LGBTQIA+ people to locate their community.
Gay and bisexual men can hook up with like-minded males nearby using the free dating app Grindr without fear of segregation.
#open is a new, ethically non-monogamic dating app for polyamorous partnerships.
Chispa is a dating app with Spanish and English options specifically designed for Latinx singles.
This is a dating app specifically designed for Muslim singles. Hence an easier way to match with the same religion.
Conclusion
There you have it, folks!
A list of the best dating apps and websites when it comes to online dating and matchmaking are Hinge, Tinder, eHarmony, Match, Facebook, Bumble, and Plenty of Fish.
Though there are other Apps and websites, these best dating apps would help you find a partner quickly, whether for marriage, friendships, casual dating, and benefits.
So if it is your first time or you probably have been using other ones, you are advised to give the apps listed above a try because, with them, there will always be a match for you! You can decide to check out our latest article on how to be a minimalist.