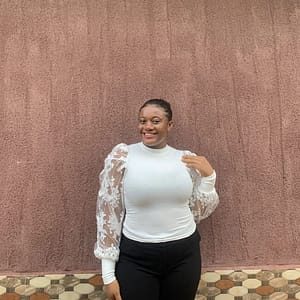 About Olisakwe Precious Ifeoma
I am well known for my academic excellence over the years. My determination, dexterity, and versatility in Law and extracurricular activities have earned me numerous recognitions.
I greatly appreciate the technological advancement in the world today.
I Represent Women In Leadership.
I am a true representation of a Young African woman who records successes and Excellence.
I was honored with the position of Head Girl, and awarded as the Best female student in my high school, in 2019.
I have been able to play out my leadership skills with discernment and it has helped me in my relationships and network.
It was all God's Grace.
My ardent interest in the Nigeria cause has helped me to go deeper in ContenWritingng, Copywriting, Blogging, and Strategy.
I am passionate about investing in people with different needs and problems as an overflow of my experience and personal development. My days in my secondary school days are punctuated with inspiring transformations.
Awards Of Excellence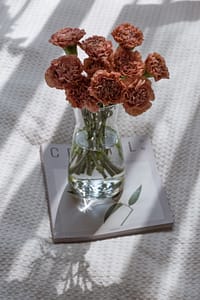 I was honored with the award as the overall best in the Quiz and Debate Competition in 2018 held by the well Known Company and brand ( Victory Drugs) https://preciousifeoma.com/.
I emerged first amongst fifteen other private and public schools that also participated. I was honored with the certificate of no expiration. The award was in recognition of my excellent and astonishing intellect and wisdom which is almost unparalleled for a High school diplomat.
I have engineered my virtuoso and indisputable prowess into helping other young Patriots to acknowledge we are all in this together. https://youtu.be/tVqpCdxTwQE
I knew I could achieve all if I just set my mind to it.
I finely display awe-inspiring content in my blog post to provide solutions and needs to solve today's and future problems. I have implemented next-generation results.
About Olisakwe Precious Ifeoma. Here are my major categories 1. Education. 2. Personal development 3. Professional Development 4. Finance 5. Technology 6. Law 7. Facts
I look forward to continuity in my capabilities to be available to pass out more information and to achieve amazing outset.
I understand the key to helping others
I also organized an awe-inspiring Master Class for Entrepreneurs, Bloggers, and Ghostwriting services.
I still desire to work and build with individuals and companies with the interest of gaining insight into the matter of today and tomorrow that will expand the African Market.
I will continue.
I look forward to working with accurate analysis to curb Nigeria's recession. Together we stand to diversify the market in Africa. Thank you.
check out my video on Youtube.
About Olisakwe Precious Ifeoma 1. Education. 2. Personal development 3. Professional Development 4. Finance 5. Technology 6. Law 7. Facts