There are several opportunities to start over, meet new people, and form lifelong friendships while transferring schools or colleges. This article will help you find out the best strategies on how to make friends in a new school.
Making friends benefits us psychologically, but it may also benefit us academically and later in life at work. But just like anything else in life, some individuals are just naturally great at it, and some of us need to work a bit harder at it. Making friends might be quite difficult for some. When you're at a new school and don't know many people well, it might even get daunting.
Making new friends at school is unquestionably rewarding, even though it could be intimidating. After all, friendships play a significant role in most of our lives. They are the individuals with whom we share the highs and lows, happiness and grief of life.
I used to have a hard time forming friendships with students at school. Nevertheless, a portion of it was due to my parents' many travels.
Sadly, despite my best efforts, I was unable to meet new people, create acquaintances, or spark others' interest. I was a decent person. I had some curiosity. I was prepared, yet I couldn't make them like me. I gave it everything I had to persuade the other students that I was intriguing.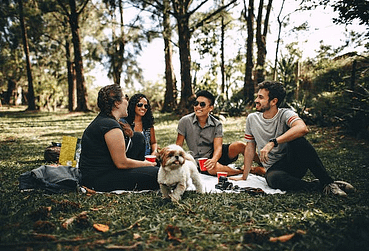 I then realized that I was approaching it improperly. I modified my behavior when I discovered that trying to pique the attention of others was ineffective. Instead, I adopted a different approach, which worked.
So, in this essay, I'll go through some advice that has worked well for making friends at a new school.
Are you starting a new school year? Being a new student can initially feel somewhat nerve-wracking, but you have nothing to worry about. If you're ready to take a chance, there are a ton of different ways to get in touch with your classmates. To assist you, we've put together some advice and recommendations.
TOP STRATEGIES ON HOW TO MAKE FRIENDS IN A NEW SCHOOL
1. Connect With Others
Go out and approach those you want to be friends with and act assertively. All of the people there will talk to you, I'm sure. You have to put in the work, so just say hello and start chit-chatting, and before long, you'll have a new buddy. Start paying attention to your school's calendar and see what kinds of activities are coming up. Social events are a great way to feel like a part of the student body, and give you a great chance to mingle with new people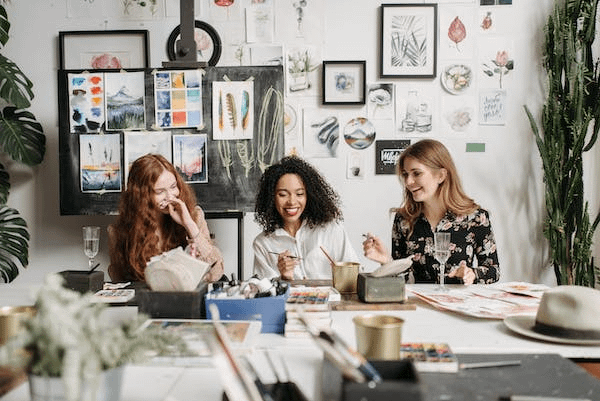 Recommended
Top 10 Most In-Demand Tech Skills To Acquire For 2023
Regardless of how you may appear to others, don't worry about it. Everything is fine as long as you feel comfortable in your skin. Don't worry too much; everyone will eventually be preoccupied with their appearance and seldom with others'.
Here is a guide on how to introduce yourself to someone and start a conversation if you're not sure where to begin. Request a Pen: The beginning of a friendship may be as easy as asking to borrow a pen or pencil!
Recommended
Things you should do when you are bored, happy, and easy
What Book Are You Currently Reading: A wonderful conversation opener that may reveal a lot about the other person is to inquire about their reading habits. Maybe you two share the same tastes and are both voracious readers.
What Are You Studying: This is less important in high school because most students study the same classes, but it may be a wonderful conversation starter in college.
Compliments: We all enjoy hearing compliments on how great we are. Someone will want to get to know you if you make them feel good about themselves.
2. Be Yourself
Knowing who you are and being authentic are similar to app reviews. If you want to fit in, don't pretend you don't. You can lose out on becoming friends with someone who shares your interests. People will want to be friends with you if you are just yourself and not someone you are pretending to be.
Recommended
TOP 10 BEST MONEY-SAVING TIPS FOR STUDENTS.
As long as you appear approachable and confident, making friends is always important. It can therefore be necessary to be interested in people to fit in, but it's not necessary to be interested in everything they do.
3. Sign Up For A Team Or Club That Interests You
Finding a gathering spot for those with similar interests is one of the finest methods to meet them. This usually occurs on teams or in clubs when in school. Finding groups or clubs that are comparable to the ones you were a member of at your former school shouldn't be too difficult. But if you've never participated in a team or club, you should be proactive in looking for and joining any that sound interesting.
Recommended
How To Set Realistic Goals And Why It's Important?
No matter what topic you're enthusiastic about, there's probably a club or squad that's connected to it in some manner. If you're having trouble finding specific information, try talking to a relevant instructor or tutor; they'll be able to steer you on the correct path.
4. Making an impression
Making friends in a new school requires putting yourself out there. You will continue to be alone if you stay at home, look down, wear headphones, and take every other feasible measure to isolate yourself. Make an additional effort to be friendly and accessible.
Recommended
Top 10 Most Profitable Languages To Learn For The Future
Avoid isolating yourself, even if you're feeling worn out, lethargic, or insecure. Make an effort and accept those invites to gatherings and after-school activities. Even if it means a bit more work and risk, make sure people notice you.
5. Engage In Social Events: STRATEGIES ON HOW TO MAKE FRIENDS IN A NEW SCHOOL
The purpose of social events is to encourage human interaction. They frequently serve as opportunities for people to interact and get to know one another rather than just to commemorate one particular occasion or cause.
Recommended
How to become smarter: powerful ways to boost your Intelligence
You should put your phone away while participating in social events. If you're constantly glued to your phone, not only will it appear that you're uninterested in meeting new people, but even if someone does decide to approach you, likely, you won't even notice them. Always be accessible to the outside world. When you get home from school, all of your fancy gadgets will still be there.
6. Smile
According to modern psychology, having "a good expression on your face" when you meet someone for the first time is the fastest way to make friends.
Recommended
Why are Internships Important in a Student's Career?
A smile may start a lot of friendships, even if it seems like such an easy thing to do. It can be challenging to have a positive attitude when you are in a situation where you are having trouble establishing friends, despite your best efforts. On the other hand, frowning might isolate you even further.
Recommended
10 Tips to be Calm and Confident during a Presentation.
I'm not suggesting you spend the entire day grinning at people since it would portray you as crazy. However, I'm talking about relaxing and projecting good vibes. You have a lot higher chance of establishing friends if you smile since it demonstrates that you are allowing others in just a little bit.
7. Pose Open-Ended Questions:
The best approach to establishing new acquaintances at school is through open-ended inquiries. It's easy to persuade individuals to open up by asking for open-ended inquiries. This relieves the burden on you to speak, and it also results in a lot more engaging dialogue than yes/no questions.
Recommended
Living on Campus Vs Living Off-campus (Pros and Cons)
Asking brief yes-or-no questions isn't helpful until the other person takes the initiative to provide lengthier and more elaborate replies. Making new acquaintances at school isn't only about chatting; it's also about doing it correctly. Asking about their favorite genres of literature or their impressions of the new school are a few instances of open-ended queries.
8. Pay Attention To Other People:
Each person desires to be heard. It might be simple to believe that braggadocio is the finest method to meet people. Doesn't this require talking to others about you? No, it doesn't, in actuality. It requires collective participation, and a big part of it is paying attention to others. Being more mature involves doing all of this. You no longer possess that authority, though. Your peers will immediately tune you out if you enter a room with them and begin bragging about how terrific you are.
Recommended
Top 15 Common Defense Mechanisms Students Face.
When you listen, you have the opportunity to make sensible inquiries that could help by relieving the strain on the other person to speak. Additionally, it enables you to discover people's interests and commonalities more quickly, both of which are important for developing connections.
9. Aim For The Few:
Spending meaningful time with individuals, rather than "knowing a lot of people," is the key to making friends.
With a select group of close friends rather than a cordial relationship with the entire school, you will be a lot happy throughout your time there. What you are interested in is reflected in your friends. Together, you develop and share memorable experiences that you can recall months or years later. It genuinely matters to your life to have close friends.
10. Make Others Feel Significant:
Everyone wants to feel like the most important person in the room. Each of us experiences it regularly. There is nothing improper about feeling that way. Hence, you should be able to convey this emotion to other people.
If doing something makes you feel good, knowing that it will make other people feel good as well. These serve as gathering places for persons with similar interests.
I met a number of fantastic people at a personal development event I attended last year, some of whom I ended up becoming close friends with. Joining volunteer organizations is a great way to achieve two objectives at once since it enables you to connect with kind individuals who share your ideals.
Recommended
How to become smarter: powerful ways to boost your Intelligence
Let your friends know of the qualities you value in them. It can be their sense of humor, athletic prowess, or musical preferences. Creating positive self-esteem in others accomplishes two things: It facilitates the development of strong friendships. It allows others to take the time to make you feel valued as well. Yet another fantastic way to make others feel important is to give them your time. 
Applications for making friends on a platonic level, as opposed to dating apps. Download apps that can "match" you with possible buddies, such as Friender and Bumble BFF. Instead, use applications like "Meetup" or "Nearify" to learn about events and activities in your neighborhood if you like to get out and about.
The "swipe" and "match" interface of popular dating apps is used by Bumble BFF and Friender.
This may be a fantastic choice for you if you dislike making introductions in person.
CONCLUSION
Some people might be fortunate enough to transfer to a new school alongside old pals, but that isn't always the case for others. Making friends may seem difficult since so many teenagers are beginning from scratch, just like you.  By putting yourself out there and being friendly, you might end up hitting it off with someone
To help you make friends at your new school without breaking a sweat, this article has highlighted several easy strategies. It will be much simpler, though, if you can introduce yourself and concentrate on being a good friend rather than merely attempting to make friends. Still, be true to who you are and never alter who you are for other people.