During my research on top 10 most in-demand tech skills to acquire for 2023, I stumbled on a research conducted by QR 2022, there were more than 980,000 core IT job postings in the United States, according to Burning Glass Technologies Labor Insights.
It's impossible to find a job that doesn't use any technology, so no matter what industry you work in, hiring managers will want to see technology skills on your resume.
It is essential that we upskill ourselves with future skills in the rapidly evolving IT industry of today. Today's tech companies are run by highly qualified IT specialists, offering lucrative jobs for individuals assisting the digital economy.

One needs to pick up in-demand tech skill sets if they want to stay competitive and relevant in the employment market.

The new currency of employment is skills, according to a recent survey of job postings. Here are the top 10 in-demand computer skills you should take into consideration if you're seeking for a career in top IT businesses or a career change in 2023.
Tech companies and almost all top organizations in the digital economy, are coming to realize that digital skills are vital for employees in the digital era.
Tech Skills Are Making it
It is more important than ever that new employee are cross-disciplined and have both hard and soft skills.
Whatever the specific job you are interviewing for, recruiters will be looking out for a wider skill set and broader experience in their new hires.
In this blog post, you'll find out what some of the most in-demand technology skills are, how to grow your skills, and how to get started with them.
Key Takeaways of Tech Terms
Technology skills: also called technical skills your ability to use computer-based technology to complete different tasks.
Some of the most important technical skills to have are product design, database management, website development, digital marketing, and cybersecurity skills.
You can improve your technology skills by reading applicable books and magazines, practicing your skills, and taking classes and workshops.
1. Programming, Web, and App Development
According to research by Stack Overflow, 75% of developers learn a new technology every year, meaning they are always developing their skills and growing their knowledge.
This makes developers adaptable to change and allows them to keep their skills updated.
Programming isn't just easy but one of the best, as it helps with problem-solving and technical analysis. At the heart of any tech product or digital service is coding.
The core languages that most programming and web and app development positions need include Bootstrap, jQuery, Angular, python, node js, PHP/JavaScript, and MySQL. Having a portfolio of projects to showcase your coding skills can also help to validate your knowledge and expertise and help you land your dream role.
Coding is also vital for emerging technologies such as augmented reality (AR) and virtual reality (VR). Find out how you can start your programming journey.
I will analyze some of the best apps to have on your PC, android, or IOS.
For the PC, you will VS Code Studio, the main app for programmers. You can always download and set it up from google. You are just starting and you don't have a laptop.
Download these apps like SOLOLEARN, MIMO, AND W3SCHOOLS, they are other cool apps but I highly recommend this.
Top 10 Most In-Demand Tech Skills To Acquire For 2023
Here are some really good YouTube videos to get started with on your programming journey
2. Data Science and Data Analytics
Data analyst is a big name for anyone willing to pay the sacrifice to learn. Companies gather huge amounts of data that can be immensely valuable to them if they have a Big Data Analyst who can make sense of it all.
Data Scientists are in demand by employers across the world.
A recent McKinsey report showed that "The United States alone faces a shortage of 140,000 to 190,000 people with analytical expertise and 1.5 million managers with skills to make decisions based on the analysis of big data."
As data science becomes a minimum requirement for more and more manager-level jobs, learning data science will help you position yourself ahead of the curve.
"Online Professional Certificate Course in Data Analytics – Digital Skills Global"
There are several programs for data science like Zuri Academy (which is for free, and Alt School, which takes up both free and paid courses from Coursera.
3. Artificial intelligence and Machine Learning:
Artificial intelligence and machine learning are no doubt in vogue in 2023 till who knows when.
According to Linkedin's 2020 emerging jobs report in the UK, "artificial intelligence specialist" was the number one emerging job of 2022.
The skills in demand across machine learning and artificial intelligence are Computer Vision, Natural language processing, Java R, Tensor flow, and Python.
Check out this course on Artificial Intelligence: Artificial Intelligence Certification | AI Certification | USAII™"
4. Cybersecurity
Cybersecurity is incredibly important to every business, especially those dealing with customer data.
With the risk of being fined millions if they have failed to set strong cybersecurity measures, businesses must ensure that they have professionals who can provide that security.
According to research by Cybersecurity Professionals, there are predicted to be 3.5 million unfilled cybersecurity jobs in the UK by 2021.
Tech skills are really important, learn the in-demand ones and stay connected to the system.
If you are looking to take on a tech role, then Cybersecurity could be for you. Any company that collects customer data or information, especially those that are sensitive, has to keep such data secure.
If they do not keep such data safe and are exposed to public knowledge, it can cause havoc to the company's image and market.
To get started you can check out this course:
"Best Cyber Security Courses Online [2022] | Simplilearn"
5. Blockchain
Also referred to as Distributed Ledger Technology (DLT), Blockchain is a digital ledger of transactions duplicated and distributed thousands of times across a network of computer systems on the blockchain.
Blockchain was originally invented for the digital currency-Bitcoin, however, it has evolved.
Blockchain is no longer used for only Bitcoin, it is now used for crowdfunding, file storage, identity management, digital management, peer-to-peer payments, etc
It is the process of recording information in a manner that makes it difficult or impossible to change or hack the system.
How to get started on Blockchain
These are really good tech skills to invest your time in.
"Blockchain Certification | Blockchain Training Course | Blockchain Council"
6. Cloud Computing
Cloud computing refers to storing and accessing computing services, such as databases, software, servers, networking, and analytics, over the internet.
In research conducted by Forrester, the market for global public cloud services grew from 35% to 20 billion dollars in 2021. It allows companies to store files and applications on remote servers instead of the computer's hard drive and then access it via the Internet.
To access the data, the users do not have to be present at a specific place, rather they can access it remotely.
According to Markets "the global cloud computing market size is expected to grow from USD 371.4 billion in 2020 to USD 832.1 billion by 2025, at a Compound Annual Growth Rate (CAGR) of 17.5% during the forecast period." Top 10 Most In-Demand Tech Skills To Acquire For 2023.
Cloud Computing Skills to learn in 2023
Cloud computing is one of the most trending technologies with a high demand for qualified professionals.
To get started and how, check out this blog post on medium with the embedded links to the course certifications under cloud computing
"The 5 best Courses on cloud development to learn in 2022 | by javinpaul | Javarevisited | Medium"
7. Digital Marketing and Internet Marketing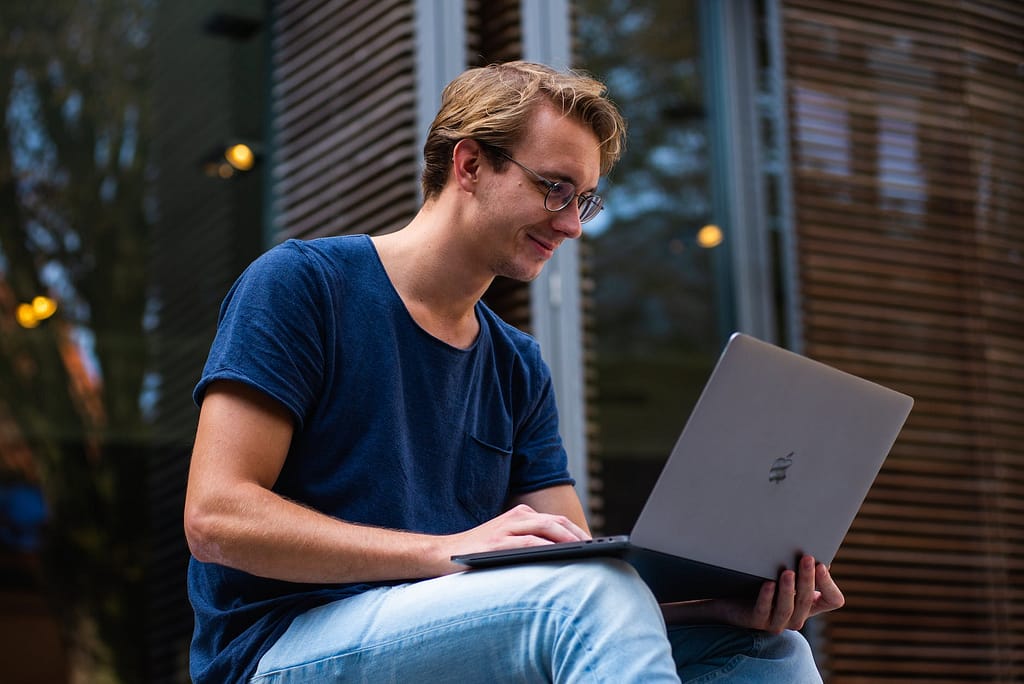 Marketing is all about reaching your target audience at the right place and at the right time. With more than 4.8 billion people using the internet today, internet marketing is one of the easiest and most affordable ways to reach your prospects.
Internet marketing involves the use of online resources to promote a company and its products or drive traffic and increase sales. Online marketing or digital marketing uses digital platforms to distribute promotional messages and advertisements.
Internet marketing is a broad term that encompasses any marketing tool or strategy that relies on engagement with internet users.
To dive deeper into this tech skill, you can take up this course on
"Fundamentals of digital marketing – Google Digital Skills for Africa"
To promote their products and services tech companies will look to digital marketing and Internet Marketing. Understanding how to get the most value for money out of the broadest range of networks will be key here.
Here are some in-demand skills for Digital Marketers include:
Digital marketing tools.
Analytics tools.
Social media marketing.
Content marketing.
SEO, and
UX.
Get started with the fundamentals of digital marketing on
"The 10 Best Online Courses on Digital Marketing (Free & Paid)"
8. Augmented reality (VR) and virtual reality (VR):
Augmented reality and virtual reality are collectively known as extended reality (XR). This again is a new area in tech that will likely explode in the upcoming years.
The European market size, predicts that by 2026, the size of the market for extended reality (XR) will increase by $7.59 billion to $104 billion.
AR/VR is already adopted in several industries such as entertainment (video games), advertising as well as education and health.
Both augmented reality (AR) and virtual reality (VR) are emerging technologies that are revolutionizing how we interact with displays.
You might explore an undersea world using virtual reality. You might see fish swimming through the environment surrounding you using augmented reality.
Here are essential AR / VR skills most recruiters look for in candidates in 2023
Programming
Experience with building solutions
Basic understanding of extended reality
3D animation and modeling
Check out the recommended courses to enroll just by clicking here
9. UI/UX design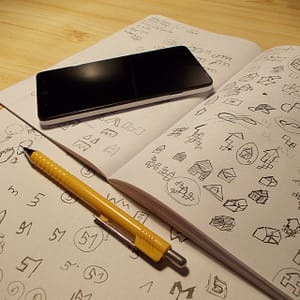 UI/UX design involves a thorough research and a great project understanding of the target audience to create meaningful and easy-to-use digital products.
Learn and master the basics of UI/UX design to keep the conversation going with professionals.
First things first: A single consumer experience is made up of both UX and UI design. User experience, or UX, is the study of how something functions and how users interact with it. User interface, or UI, emphasizes the appearance and organization.
By building a path that logically flows from one action to the next, a UX designer makes sure a product makes sense to the user. A UI designer makes sure that path is visually communicated on every page.
If you analyze it, you will see most marketing strategies are based on digital products like landings, websites, mobile apps, and social media.
To get started on UI/UX Design, check out these courses to learn from this text here
Top UI/UX skills for 2023
Prototyping, user flows, and wireframing
Visual design and design software
Agile
10. RPA (Robotic Process Automation)
The process of developing a software application that can carry out any repetitive business task is known as RPA. It is one of the technological advancements that is advancing the quickest.
You must be committed to learning and don't just start with the mindset of making money.
According to Aaron Bultman, director of product at Nintex, RPA is a type of business process automation that enables anyone to define a set of instructions for a robot or "bot" to follow.
The main goal of RPA is to automate some of the most boring and repetitive computer-based operations and business procedures. Consider chores like copying and pasting and transferring files between locations.
RPA automates routine tasks that formerly required human intervention—often a lot of it done repetitively and laboriously.
Key RPA skills in 2023
Business process management
Debugging, testing, and updating robots
Basic workflow skills.
Data analytics experience.
RPA platform skills.
Professionals may therefore expect having a lot of job options in this field in the years to come. By the end of 2030, the size of the global Robotic Process Automation (RPA) market is anticipated to be $190 million.
Platforms to learn these skills
The following websites have free and paid courses for you to develop different tech skills. And as a beginner, sharpen as an intermediate, and it will get even better as a professional.
Conclusion
These in-demand skills will keep you competitive and functioning well in your IT career, regardless of what the future holds. The demand for tech skills has increased because of the resort to the Internet and web platforms. If you love this type of content then, I am sure you love my blog, why not check out more personal development tips at your fingertips.
Looking at all the IT skills needed for this year may feel overwhelming. Creating a plan to obtain the technical skills you need will truly help.
Any of these profitable technical skills will set you well on your way to a successful new tech career in 2022 and beyond. Now it just comes down to which is best suited for your personality and interests.
Which Technology Skills Will You Learn This Year? Leave a comment down below.
I have extra resources, so subscribe to my email list.
What are the high-income tech skills to learn in 2023?
Cyber Security.
Content strategy and copywriting.
coding and programming.
Web development and design.
SEO.
Content strategy and copywriting.
Speaking in public.
Digital marketing and sales closing.
Podcasting.