With a scheduled interview looming around the corner, drawing closer with every passing day and the heightened emotions that come with it because of its uncertainty and a common question in mind. What do I do?
These Tips Will Not Only Land You The Job But Will Help To Increase Your Pay.
The process of interview preparation can be facilitated by applying hacks. There are many suggestions to take into account, and each one equips you with the skills and information needed to respond to inquiries with assurance and composure.
Making a good first impression is easier if you are aware of some of these techniques. We go over what interview hacks are, why they're useful when to use them, and a list of efficient hacks in this post to help you ace your interview and land a job offer.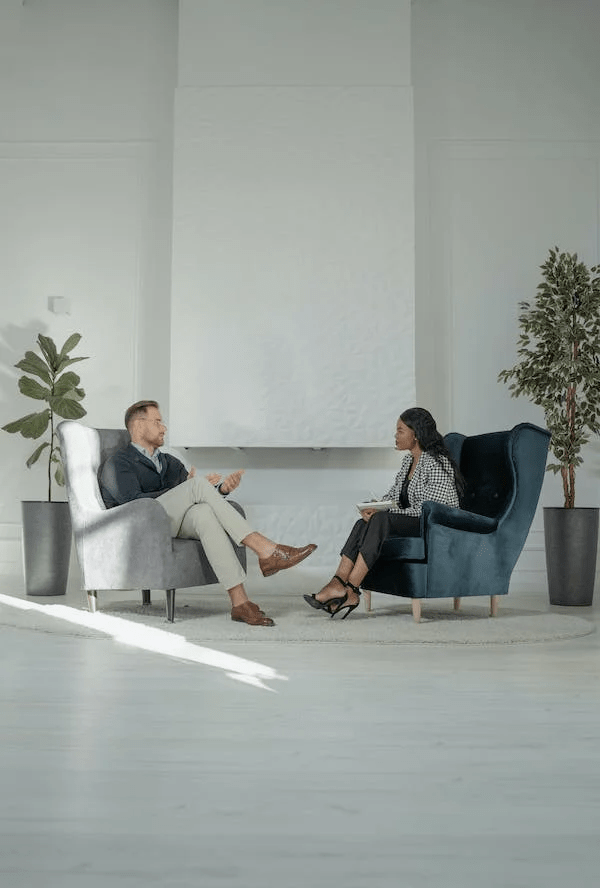 Recommended:
Recommended
How to become smarter: powerful ways to boost your Intelligence
At this point, there is utter confusion about what to do further accompanied by further questions and deep thoughts with emotions on the high and fear of the future slowly creeping in.
Until the mind responsible for this very same confusion and fear recognizes the gravity of the problem and the realization that for every problem lies a solution hence offering a solution for the very problem it created. The understanding that knowledge is needed. So the search begins to find a solution to ensure absolute interview success. The Ultimate Interview Hacks.
Are You Ready?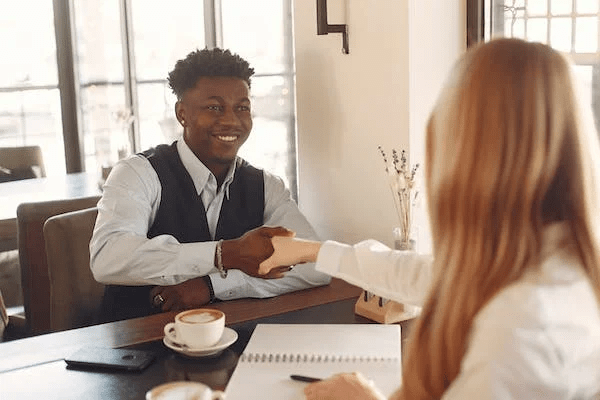 Everyone at one point in their lives must have attended an interview, well if not now, maybe sometime in the future. Because most jobs don't just require qualifications, you need an interview before you can bag the job role.
Recommended
How To Set Realistic Goals And Why It's Important?"
Interviews can most times be a headache for one because of the whole anxiety that just comes from the thought that your interview can go either two ways you make it or you lose it nothing in between, and also because you don't know what to expect from the interviewer in terms of vibes and personality. Will it be the super cool or the strict interviewer?
Interviews are like exams, no matter how much you read and prepare there is this certain level of uncertainty in the air because you just don't know what's going to happen so the only thing you can do is to be as best prepared as possible.
Recommended
Why are Internships Important in a Student's Career?*
As the saying goes, "Opportunity meets preparedness".
What Are Interview Hacks?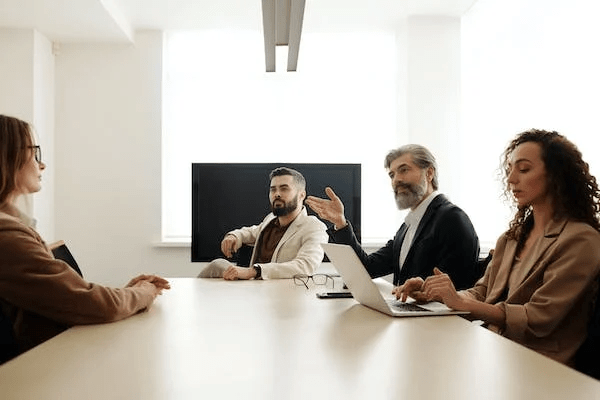 Interviews hacks are tips, tricks, guidelines, and guess you didn't know facts on how to scale and go through an interview process with ease with greater chances of success.
Times have changed as well as job roles so obviously there will be a change to the traditional interview processes, while some may agree, others may disagree but that doesn't change the fact that interviews are an important aspect of the hiring process.
And it should not be taken lightly because most of the time, more than 50% chances of you getting hired for a job doesn't necessarily come from your qualifications but rather your excellence during the interview process
Recommended
How To Set Realistic Goals And Why It's Important?"
There are countless numbers of ways to prepare for an interview process depending on your age, job role, and personality traits.
Recommended
Here are a few hacks to help you get started on your preparation for that interview process.
Benefits Of Interview Hacks: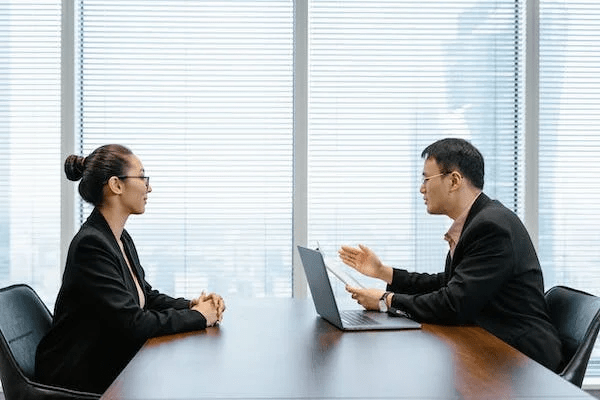 • Ease in Preparation:
Using hacks while preparing for an interview makes it easier to prepare because you already have a guidebook and know what to do. Unlike if you didn't have one, confusion is bound to arise because everything seems like the right thing to do.
•Increased Confidence/Boosts Morale:
Having an ultimate hack gives your confidence a boost because you know you prepared at your level best for the interview and you can confidently handle any situation that may arise during the interview process.
Recommended:
*10 Tips to be Calm and Confident during a Presentation.*
• Stress Reliever:
Interviews are known to be usually stressful both physically and mentally, but with hacks, interviews just got much easier to handle, with more relaxed and calm nerves.
There are countless numbers of ways to prepare for an interview process depending on your age, job role, type of interview, and personality traits.
Here Are The Hacks To Help You Get Started On Your Preparation For That Interview Process.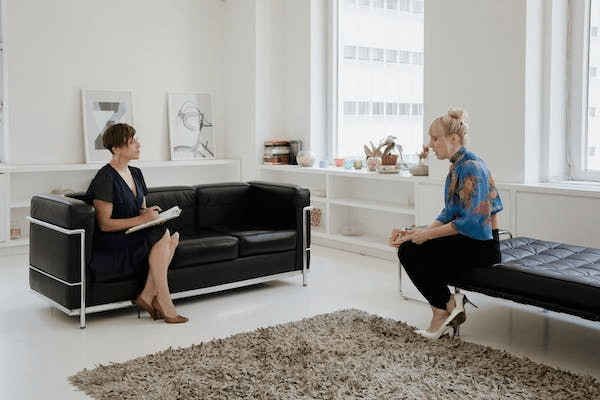 1. Make A Lasting First Impression
It's been said, that you make your impression on a person the first 1 minute you spend with them. As an interviewee, you need to strive to make a very good first impression.
Look poised and confident, don't look too overconfident but try not to look less confident either, maintain a balance between the two. You only get one chance to make a first good impression
Recommended
This also applies to online interviews so many people make the mistake of thinking online interviews are any less than physical interviews, so during such interviews they try to look casual and relaxed because they are in their safe space.
They relax and get into their comfort zone mode which isn't right, an interview be it online or physical holds as much importance. So don't try to look causal instead look professional,
. Wear that cute professional blouse/shirt.
.Apply that makeup and look pretty for the ladies.
. Trim that hair and shave for the gentlemen.
Look so good and confident that your interviewer will be so impressed on seeing you.
2. Practice Before The Interview
Practice makes perfect, so practice talking before the main interview. You can stand or sit in front of a mirror and talk to yourself.
If possible get a friend to act like your interviewer and go through the interview process with them so that you try and get into the role of the interview process. It helps builds your confidence because the process will be familiar to you.
Recommended:
*10 Tips to be Calm and Confident during a Presentation.*
In addition, say your words out loud so you don't stutter, listen to your words and voice and how they sound to your ears, and talk so repeatedly that your words become like a mantra in your head.
There is a certain level of confidence boost you get when you know your voice sounds bold enough to you and so will sound the same to the recruiter.
3. Highlight Your Body Language
Interviewers have keen eyes and so they notice even the tiniest of details it's one thing to say something while your body language says the opposite. You sound confident but do you look confident?
Here are a few tips to maintain your body language
Recommended
"Top 10 Most Profitable Languages To Learn For The future"
During an interview, look your interviewer in the eyes. You shouldn't be darting your eyes all around your environment looking for something unknown or trying to avoid the interviewer's gaze.
But rather look directly into their eyes, this way you can be more focused and even build a connection with them.
Sit upright, with your hands gently folded in front of you, turn your feet in the direction of the interviewer, and the tip of your shoes should be directly facing them not away from them.
Recommended:
Top 10 Best Movies To Watch As A Student During Holidays
Your facial expression should be calm, and the words coming out of your mouth should match the expression on your face, try and smile but not too frequently and your smile should reach your eyes as well.
Also read:
STRATEGIES ON HOW TO MAKE FRIENDS IN A NEW SCHOOL
4. Treat Your Body Right
A healthy body is a healthy mind, when preparing for an interview you need a sane mind to get your body right.
Top 10 Best Movies To Watch As A Student During Holidays
Don't skip meals, whatever the time of the day may be, prepare and have your meal before your interview to give you the required energy and help you focus Imagine how embarrassing it is to have your stomach grumbling in the middle of your interview.
Exercises are a great way to calm the nerves. It also helps to build confidence and clear your mind. It mustn't be a heavy workout maybe just a few stretches, jogging, running, or even yoga.
Music is therapeutic. What other way to calm your frenzied nerves and prepare for an interview than playing and grooving to your favorite songs? This is a great confidence booster.
Also, read
"Things you should do when you are bored, happy, and easy"
5. Get Your Homework Done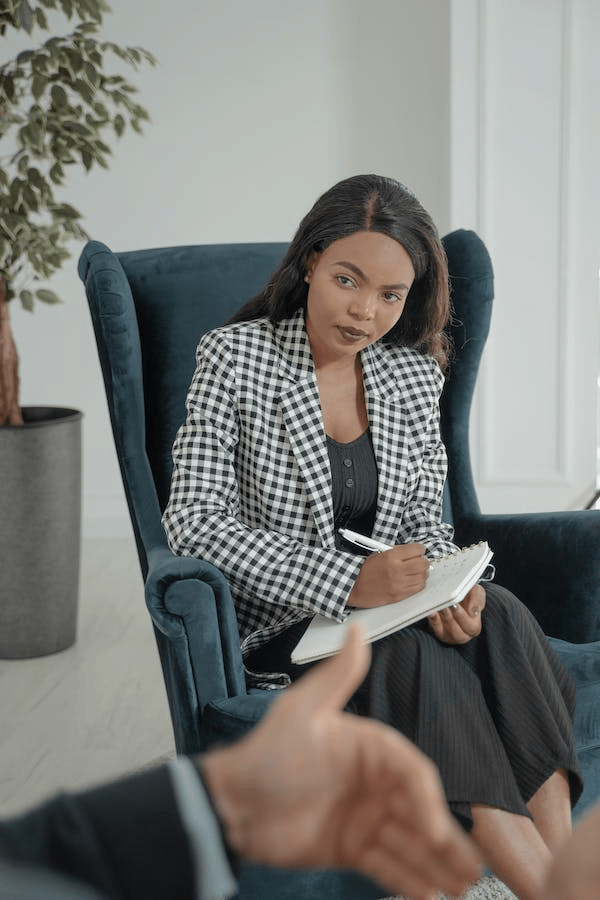 As an applicant for a job role, you must do your due diligence that is get your research about your prospective company done. You should do your basic research and investigation, as a job seeker you can never know too much about your future hiring company.
You should familiarise yourself with everything about the company and all it does not just your job specification.
This way you can even suggest ideas and plans for the company's growth to your recruiter, this goes a long way to show how precise, fast to action, and reliable you are to your recruiter than any qualifications or recommendations.
Also read:
12 MOST EXPENSIVE BOOKS IN THE WORLD IN 2023
6. Prepare Your Accomplishments
It's not enough to have your qualifications as your only accomplishments, you need to show proof of work and show how you have put your skills and talent to good use.
Have a file of your previous accomplishments even outside of your job specification no matter how little or irrelevant it may seem.
It is very important to have a portfolio.com as proof of your work as this goes a long way in boosting your morale and also shows your recruiter that you are much more than just your qualifications on paper.
Recommended
"Top 10 Most Profitable Languages To Learn For The future"
7. Prepare Your Page Proposal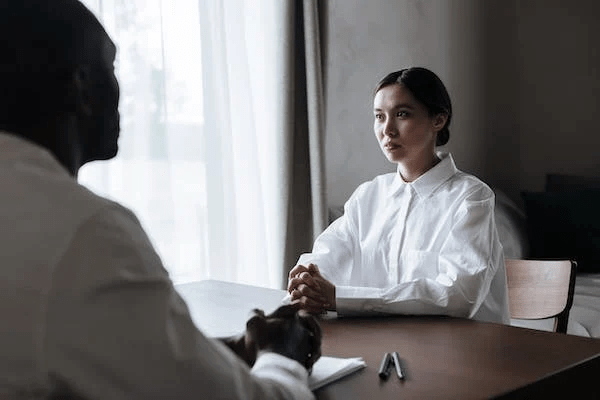 While this hack requires a little bit of some additional work and may seem a little extreme, it can help demonstrate your leadership skills, willingness to take the initiative, and positive mindset regarding the interview.
Identify the problem that the hiring manager is facing and then present a one-page plan roughly describing how you might resolve their issue.
Recommended
Top 10 Most In-Demand Tech Skills To Acquire For 2023″
Emphasis on the one page because you wouldn't want your proposal to look bulky and heavy to read. Even if you're not directly connected to that specific problem or it does not concern your exact job specification, it shows your passion and sincerity for the position.
8. Have Your Questions Ready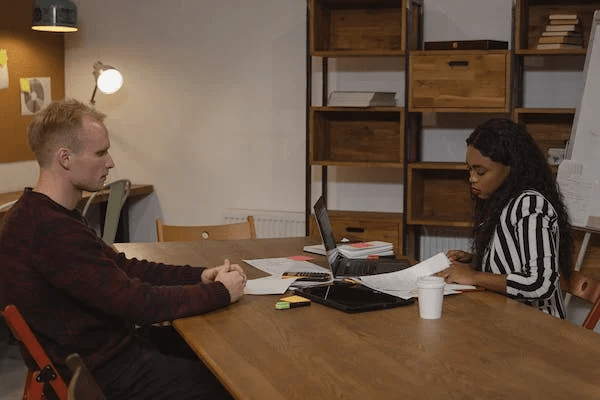 Prepare questions you're going to ask the recruiter, and when given the opportunity go ahead and ask them. When asked any questions, don't be quick to say No, thinking that by doing so you're proving to the recruiter that you are smart and understand your job specifications, and have no concerns.
Also read,
Why are Internships Important in a Student's Career?*
Prepare a list of questions and concerns that you may have, this will put you in a good light in front of the recruiter as it will show your recruiter you have done your research and that you are willing to work for them, and that you're bold enough to put your questions and concerns out for answers.
Because it's one thing to have questions and concerns and it's another thing to ask for clarifications and answers to your questions and concerns.
Also, read
10 Best Apps Every College Student Need To Have.
9. Pray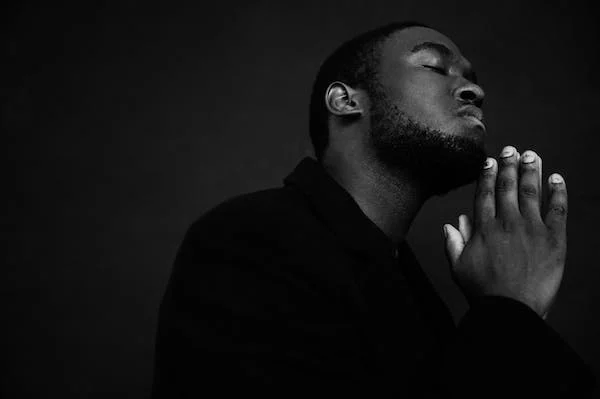 Communication with God is top-tier and very important in whatever aspect and journey of life before any step is taken it is needed to seek direction from the Almighty.
Also, when preparing for an interview it is essential to pray and ask for God's direction. It is important to note that his Divine help is needed because all things are futile without him, so while preparing for an interview and as you go about getting ready.
Recommended:
Don't forget to seek the Almighty's help, say a word of prayer ask for guidance, and commit the interview process to his hands.
Conclusion
There are so many interview hacks and tips on how to excel at interviews hacks can be used for all interviews because they are easy to use and enhance preparedness
While interview processes may differ from person to person and from management to management.
Interview Hacks: Definition, Benefits, and Examples | Indeed.com
Recommended:
Top 15 Common Defense Mechanisms Students Face."
Interviews are a general process and procedure but one needs to understand what works for them and the interview to be attended and how to effectively use them.
As we know, no two persons are alike, so also their choices and preferences will differ it is important to be able to find out what works for them and what applies to their interview and maximize it to the very best of their abilities to ensure yielded results.
What are the top 3 recommendations for acing an interview?

Review typical interview inquiries.
Make a list of the inquiries you wish to make during the interview.
Prepare yourself.
Keep these things in mind on the day of the interview:
During the interview, project confidence, but allow the interviewer to initiate conversation.
Make a favorable impression by leaving the interview.
What are the three Cs for hiring?

Competence, confidence, and credibility
We will look at three Cs: credibility, competence, and confidence. They are linked inexorably. Despite being an introvert by nature, I can interview as well as anyone because of the effective application of these three C's.