The more you read the more curious you become. Let's go on this long read on 20 Most Life-Changing Books You Need to Read 2023. Over the last 3 years, I read more than sixty-nine books. It has changed my life. I used to read very little in school. Once I discovered the business and self-help genre I started devouring books.
It's incredible how one book can change your perspective on life. But how do you find time to read? I'm glad you asked. The benefits of reading are endless; they can lower your stress levels, make you happier, and increase your intelligence.
You should be familiar with the books to read before you die, regardless of whether you've already checked off some of the best books to read or you're just beginning to expand your literary horizons. I wrote an article on why you should read every day and how to do it.
If you love reading, here's a perfect reading list for you that contains books that everyone should read.
The Most Life-Changing Books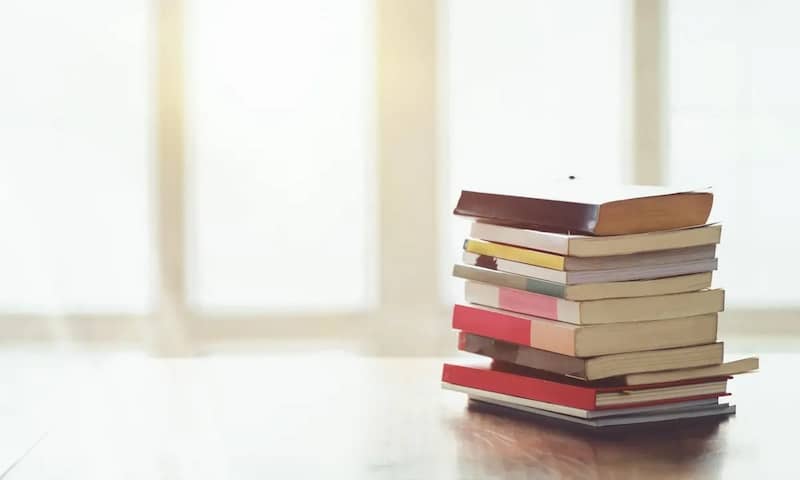 If you can't find time to read, the best way is to listen to audiobooks while commuting, working out, or cooking. Here are my top 20 books that will change your life. Read them to shape your thinking and improve your lifestyle.
1. Think and Grow Rich By Napoleon Hill
Think and Grow Rich is the combined wisdom from more than 500 of America's most successful individuals. Hill studied their habits and drew some 16 "laws" to be applied to achieve success. Think and Grow Rich condenses them, providing the reader with 14 principles in the form of a "Philosophy of Achievement".
Think and Grow Rich is a book written by Napoleon Hill in 1937 and promoted as a personal development and self-improvement book
https://preciousifeoma.com/top-15-common-defense-mechanisms-students-face/
2. Atomic Habits By James Clear
An Easy & Proven Way to Build Good Habits & Break Bad Ones. A supremely practical and useful book. James Clear distills the most fundamental information about habit formation, so you can accomplish more by focusing on less."
3. This Thing Around Your Neck By Chimamanda Adichie
She makes storytelling seem as easy as birdsong. In The Thing Around Your Neck (published in 2009); Adichie turns her penetrating eye on not only Nigeria but also America, in twelve dazzling stories that explore the ties that bind men and women, parents and children, Africa and the United States.
The Thing Around Your Neck is a pretty good collection of twelve short stories and a fast read. Adichie manifests her effortless artistry with words and I enjoyed the stories.
4. The Alchemist by Paulo Coelho
I recommend this book to everyone who has dreams of living an adventure. Because life is an adventure. It's the possibility of having a dream come true that makes life interesting.
4. Minet by Carol Dweck
There are two mindsets. Fixed mindset and growth mindset. Excellent book. This one sounds like a typical self-help book. This book will open a whole new world for your growth potential.
5. Rich Dad, Poor Dad by Robert Kiyosaki
I never understood how wealth worked. This book completely changed the way I think about money and creating wealth. There is a difference between being poor and being broke. Broke is temporary. Poor is eternal." Money comes and goes, but if you have the education about how money works, you gain power over it and can begin building wealth.
6. How to Win Friends and Influence People by Dale Carnegie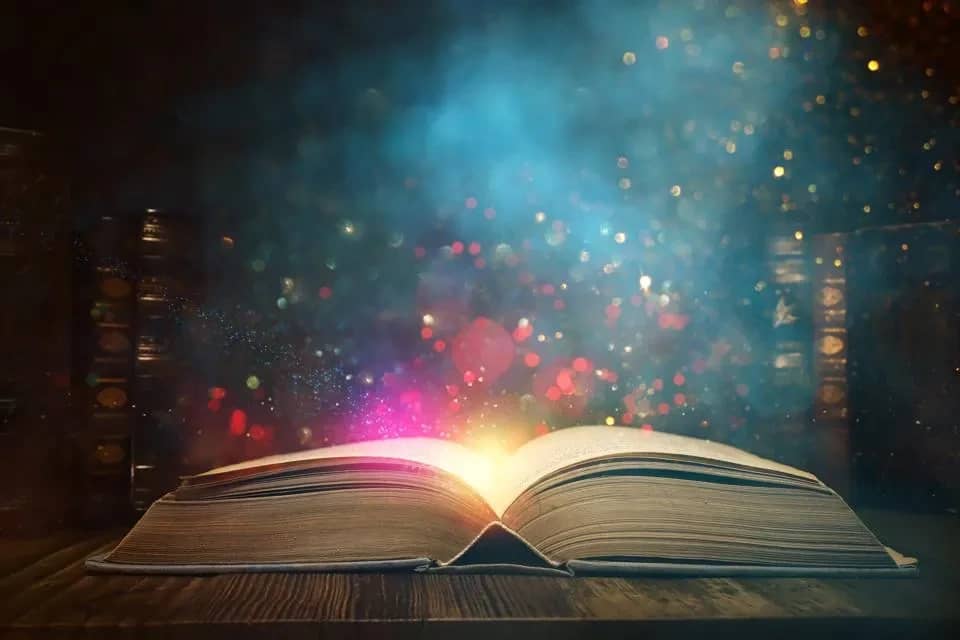 Whether you like people or not you have to learn how to become more influential to live a better life and build a meaningful business.
7. The Subtle Art of Not Giving a F*ck by Mark Manson
Life is simple unless you make it difficult. You don't need to pay attention to many things in life, and this book shows you how to do it.
8. Beyond Good and Evil by Fredrich Nietzsche
According to translator Walter Kaufman, the title refers to the need for moral philosophy to go beyond simplistic black-and-white moralizing, as contained in statements such as "y is good" or "x is evil". In it, he exposes the deficiencies of those usually called "philosophers" and identifies the qualities of the "new philosophers": imagination, self-assertion, danger, originality, and the "creation of values".
In Beyond Good and Evil, Nietzsche accuses past philosophers of lacking critical sense and blindly accepting dogmatic premises in their consideration of morality.

9. Art of Seduction by Robert Greene
Seduction is a game of psychology, not beauty, and it is within the grasp of any person to become a master at the game. All that is required is that you look at the world differently, through the eyes of a seducer." What will seduce a person is an effort we expend on their behalf, showing how much we care, and how much they are worth.
Extremely interesting analogs from history, highly recommend them. Since I started reading The Art of Seduction, I've recommended it to just about EVERYONE because everyone seriously needs to read this book. It gave me so much insight into people's desires and the reasons why we're attracted to others.
10. The Secret Of Happiness by Billy Graham
Happiness. It's what we all long for, what all human beings seek in our jobs, our relationships, and our activities. This was Billy Graham's second book (Peace with God came two years earlier. This book is the words written down for us towards the secret to happiness. It uses the Beatitudes from Matthew 5 as the basis of truly living a happy, blessed life. 20 Most Life-Changing Books You Need to Read 2023
We try so hard to be happy, and all too often we end up empty and unsatisfied. Why? Because, says Billy Graham in this classic work, we are looking for happiness in all the wrong places.
11. So Good They Can't Ignore By Can Newport
For me, this book is one of the few self-help books that actually holds relevance. There is definitely the core of a five-star book here. The book has an excellent title, good anecdotal stories, and some well-researched points. "Follow your passion". "Life is for the living." "Passion is the engine to living your life." "Find what you love, and then do it." "Don't settle."
The passion hypothesis is to first "figure out what you're passionate about and then find a job that matches this passion."
12. 48 Laws of Power By Robert Greene
A book I will continue to go back and reference. Those who are cynical may see some of the laws as manipulative, and some are. Greene asserts that whether you like it or not, you're part of a never-ending game of power. You're either striving for and wielding power, or you're a pawn being played by someone more powerful than you. You choose your role. 20 Most Life-Changing Books You Need to Read 2023
This book will turn you from an amateur into a master player. That said, they are all grounded in the reality of human nature, and it's more important to understand them, and then choose how, when, and which to apply, than to just remain ignorant of them and refuse to acknowledge they exist.
A long read, but well worth it and entertaining throughout. An outstanding book that will no doubt remain a classic for a long time.
13. Personal Odyssey by Thomas Sowell
This is the gritty story of one man's lifelong education in the school of hard knocks, as his journey took him from Harlem to the Marines, the Ivy League, and a career as a controversial writer, teacher, and economist in government and private industry.
It is also the story of the dramatically changing times in which this personal odyssey took place. It is also the story of the dramatically changing times in which this personal odyssey took place.
14. The Blue Zones by Dan Buettner
Living a long and meaningful life is the goal. But how do you keep living and not just existing when you get old? This book explores five zones in the world where people forget to die. 20 Most Life-Changing Books You Need to Read 2023
15. Mastery By Robert Greene
In this book, Robert Greene demonstrates that the ultimate form of power is mastery itself. By analyzing the lives of such past masters as Charles Darwin, Benjamin Franklin, Albert Einstein, and Leonard de Vinci, etc
This book is about sculpting your mind and your life in the pursuit of mastery. The book examines the lives of historical figures such as Charles Darwin and Henry Ford, as well as the lives of contemporary leaders such as Paul Graham and Freddie Roach, and examines what led to their success
Check out this blog
https://reedsy.com/discovery/blog/best-books-to-read-in-a-lifetime
Becoming the best in a craft, emulating the best practitioners in all fields throughout history. "We imagine that creativity and brilliance just appear out of nowhere, the fruit of natural talent, or perhaps of a good mood, or an alignment of the stars.
16. Principles by Ray Dalio
Life is what you make of it. There are certain situations in life that repeat over and over again and don't need complex solutions. Developing your set of principles can help you navigate through life when you are faced with "another one of those" decisions to make.
17. Essentialism by Greg Mckeown
You can move very fast and have the life of your dreams if you become an essentialist and are willing to pay the price of choosing.
18. Do the Work by Steven Pressfield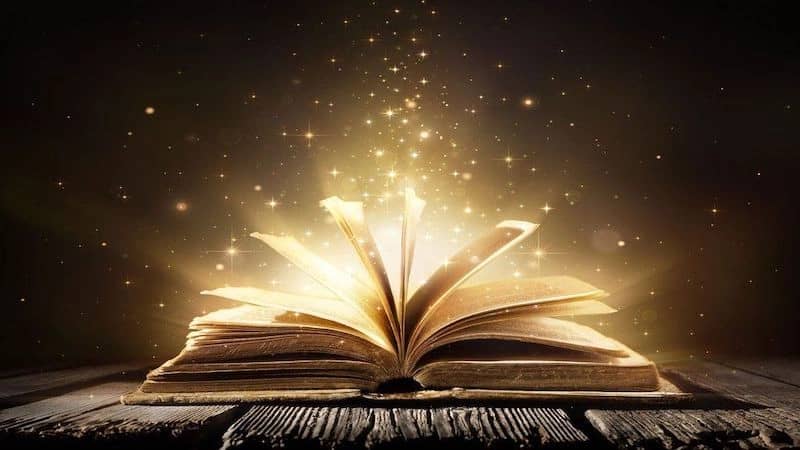 The only way to have a fulfilling and meaningful life is to work. No one can do your work for you because it's not only about the end result. It's fighting the resistance, it's combating your inner demons, it's showing up and doing the work, day in and day out. Only you can do it.
You become better by expanding your mind and acquiring new knowledge. It lets you form your opinion and worldview. 20 Most Life-Changing Books You Need to Read 2023
Things Fall Apart by Chinua Achebe — Okonkwo is an ambitious man determined to be the leader of Umuofia, the village in which he lives. His beliefs and zealousness for the ways and traditions of the land are his guides.
Conclusion
This list contains books that changed my life and allowed me to see the world in many different ways. It provided me with different perspectives. The goal is not to live like someone. You must find a lifestyle and work that only you can do in a meaningful and fulfilling way.
The ideas in these books allowed me to see myself and the world the way it is. The stories gave me principles and foundations and taught me to ask better questions.
Other than that, it made me a more knowledgeable, confident, open-minded, and interesting person.
Every now and then, you may ask yourself "what book should I read?" Now is the time to get started. Who knows, some of these interesting books to read may have a profound impact on your life. Seeking knowledge and understanding things you never understood is the most exciting thing in the world.
The more you read the more curious you become.