Searching for the safest places to study abroad as a student? If the reply is yes, then you should read this article!
Studying abroad is a once-in-a-lifetime experience that not only gives you a university degree but also fosters your personal development.
If you're planning for your education and career, you should consider living and studying in the nations with the lowest crime rates.
Choosing where you want to live for some of the most important years of your life is not an easy one.
You must pick the appropriate location, in large part because you'll be on your own there without the assistance of your parents, relatives, or friends from back home.
Making sure you can enjoy yourself and take advantage of opportunities without putting yourself in danger or having to be unduly cautious is important.
In addition, if your loved ones are aware that the city you're relocating to has low rates of crime, is student-friendly, and boasts a solid reputation, they will likely be more at ease with letting you go.
We've compiled a list of 20 countries that are not just the finest for international students, but also the safest.
Let's first discuss the factors we took into account while selecting these countries as the safest study destinations for you, before diving into these countries. Let's go!
Criteria for Safe Study Destinations
The criteria aren't just dependent on the absence of crimes when evaluating a country's level of security. This is because safety goes beyond crime.
It encompasses the acceptance and tolerance of a society that values diversity, where students from different origins can freely interact with one another, promoting intercultural understanding and lifetime friendships.
All this combined allows students to fully immerse themselves in the country with peace of mind.
This is also the criteria we have chosen in selecting these countries as a study option for you in terms of safety. Now, let's dive straight into the topic of discussion.
List of the Top 20 Safest Countries To Study in 2023
1. Iceland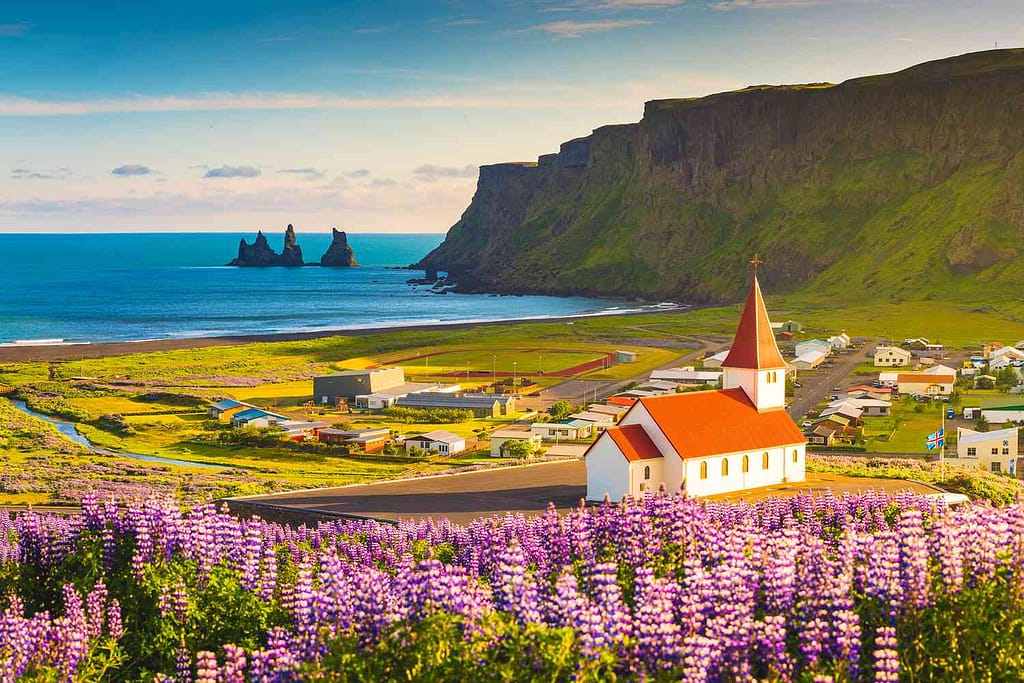 Iceland ought to be at the top of your list if you're searching for a welcoming and secure country to study in. It thrives at militarism, safety, and security. 
It's a great option for overseas students because of its low crime rate and close-knit community.
If you decide to pursue your studies in Iceland, you will have the chance to see the stunning vistas and landscapes of the nation with little to no worries.
2. Denmark
We placed Denmark at the top of the list due to its amiable citizens, secure neighborhoods, and low crime rate. 
With vibrant cities and picturesque landscapes, it's understandable why so many individuals select Denmark as their study-abroad location.
You will have a strong basis for your future career thanks to the creative nature of Danish education and the international recognition of its credentials.
3. New Zealand
Unquestionably, this nation is among the best and safest places for international students to study. It should be noted that crime rates are extremely low in New Zealand. 
In comparison to other well-known study-abroad locations, New Zealand's colleges charge relatively modest tuition rates. These crucial factors make New Zealand among the best places for you to study abroad.
4. Austria
Austria is the fifth-safest nation in the world. A low level of crime and a thriving economy are only two of the elements that contribute to its high safety. 
The nation is a great place to reside, study, and even have a family because there aren't many violent or property crimes.
In addition to these benefits, Austria has a top-notch education system with reasonable tuition costs, including those for international students.
5. Finland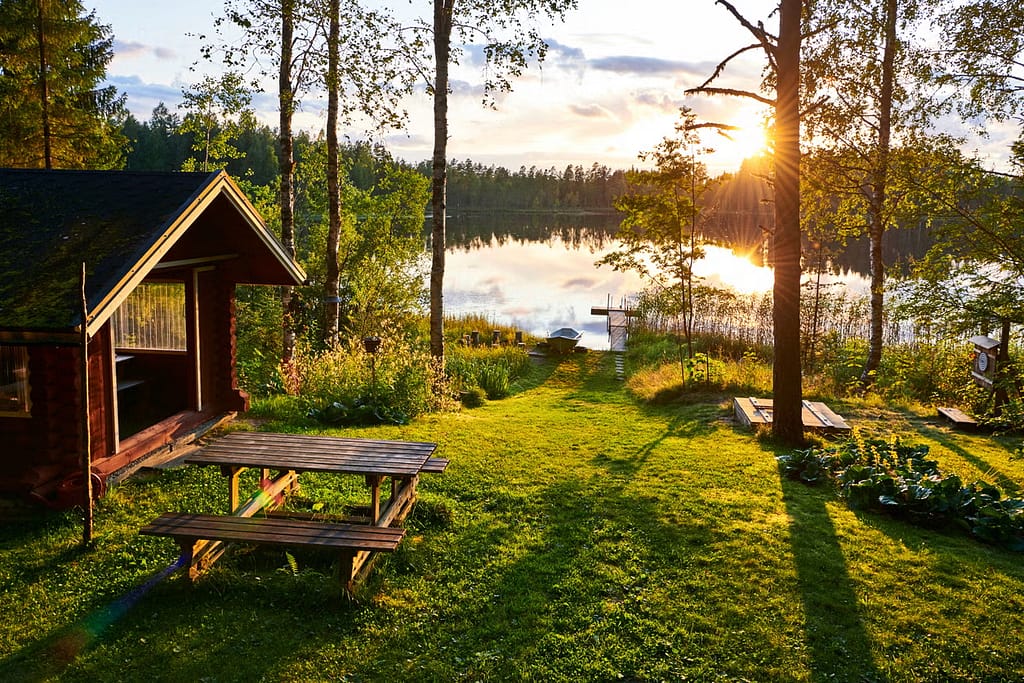 The motto "live and let live" is one of the hallmarks of the laid-back Finns. You should only be concerned about the chilly winters in Finland. 
It is arguably the best country in the world for international students to study abroad.
Here, you can study for a degree at one of the nation's top universities and receive a top-notch education at a budget-friendly price.
6. Japan
Japan is renowned for being a very secure country. Even though the nation has experienced a fair amount of unrest in the past, it is currently one of the most serene places to pursue your goals. 
International students can encounter Japan's dynamic culture.
Additionally, Japan is among the technologically advanced nations, making it the ideal destination for tech enthusiasts.
7. Singapore
Singapore is renowned for its stable government, excellent standard of living, good public transportation system, pristine environment, and low crime rates. 
It presently is the safest country in Asia. The nation has strict rules in place to ensure the security and safety of foreign students, and it has zero tolerance for abuse.
Despite being small, this nation outperforms its peers in terms of education.
8. Canada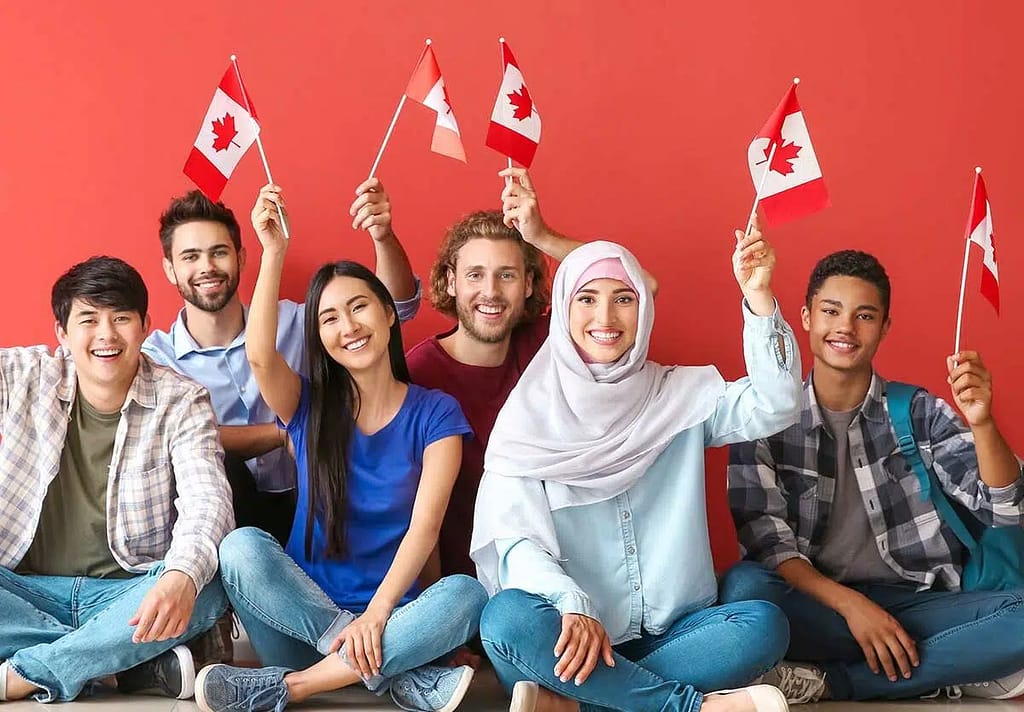 You need not be concerned about safety if learning in Canada is your dream. 
Crime rates in this area are not just low, but also dropping. Canadians are renowned for their friendliness and warmth, making the nation a top choice for overseas students.
Studying in Canada guarantees you access to high-quality education and job opportunities.
9. Ireland
Ireland is a tiny nation with a large heart. It is renowned for having welcoming communities.
There are courses to fit both undergraduates and postgraduates at the nation's institutions.
Ireland, which has been named the friendliest nation in the world, is a safe destination for international students seeking a top-notch education in an environment where English is spoken.
10. Sweden
The lifestyle in Sweden is tranquil, amiable, and steady. Sweden is a great option for students looking for a safe place to study abroad not just because of its low crime rate. 
The nation boasts a low rate of road fatalities and high traffic safety. Additionally, there are chances for everyone in Sweden because the nation has a lot to offer in terms of employment and education.
11. Australia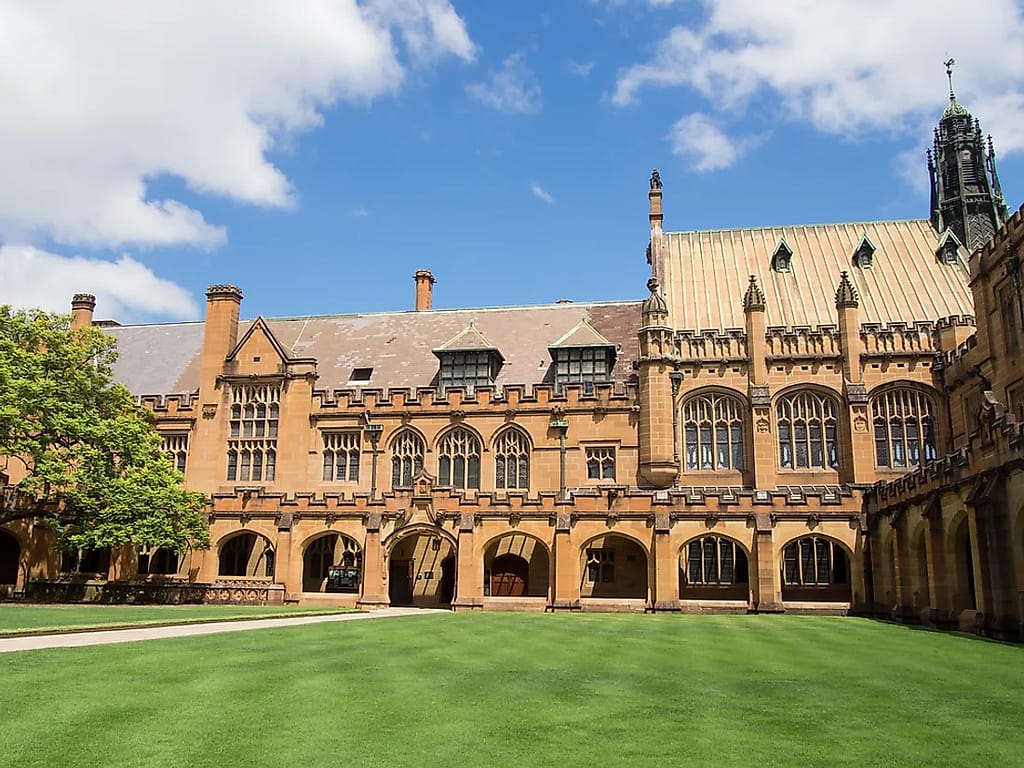 Another highly safe and well-liked study-abroad location in Australia. For women's and children's safety, it receives excellent ratings.
Australia is a great place to study abroad because of its welcoming inhabitants, top-notch universities, and employment chances.
For individuals who are eager to conduct research as part of their curriculum, it also presents wonderful prospects.
12. Netherlands
For many female visitors and international students, the Netherlands routinely ranks as one of the most tranquil, accommodating, and safe nations. 
In addition, the Netherlands enjoys high levels of gender equality and low rates of crime and racial discrimination.
It is renowned for its reputable schools and friendly neighborhoods. It provides you and any other student who might desire to attend classes there with a welcoming environment.
13. United Kingdom
With many international students studying there from various nations, the UK is a culturally varied place where you may interact and blend in with people from other cultures.
People in the UK are generally kind and hospitable. Nobody wants to go to a place where they won't be accepted.
Universities in the UK are known for the high caliber of education they provide.
14. Switzerland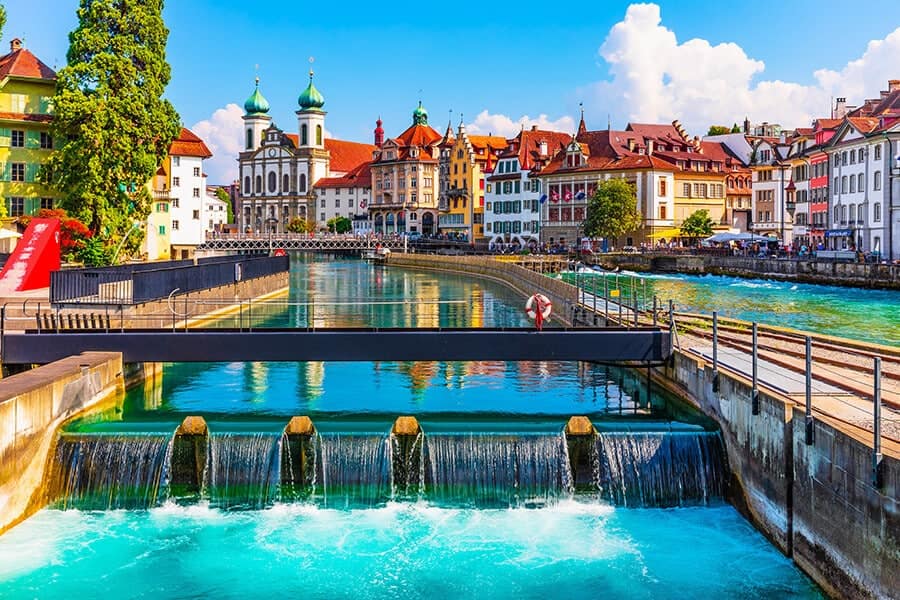 Switzerland is well-known for being one of the safest nations for international students, in addition to being admired for its natural beauty.
When compared to other nations, there are almost no violent crime incidents and extremely little chance of petty crime.
Regarding the security and well-being of overseas students, it also has strong laws and safety rules. Consequently, you can feel secure while studying in Switzerland.
15. Germany
You should consider studying abroad in Germany because of its political and economic stability. Laws are scrupulously upheld, and there are few crimes. 
Germany draws numerous foreign students for its educational opportunities. It has some of the top-ranked institutions that guarantee your safety and provide the highest possible level of education.
16. Uruguay
The second-smallest nation in South America is Uruguay. It is one of the most secure locations and offers something for everyone, regardless of class. 
The nation has good ties with its government and is not frequently struck by unforeseen natural disasters.
As a result, it provides a place for learning and exploring the great art of life.
17. Hungary
One of the best places in the world to study abroad is Hungary, where you won't need to be concerned about your safety. 
You have a wide selection of schools to pick from that are accessible to students from outside and provide classes in English.
Additionally, you get to interact and network with students from around the globe. Hungary's universities provide excellent teaching at affordable tuition rates.
18. Italy
Italy is one of the best places in the world for receiving a top-notch education at reasonable costs, and it also has one of the lowest costs of living.
In particular, if you are not the type of student who enjoys the nightlife, the nation is a safe place to stay.
The country has extremely low crime rates and high security. Studying in Italy is the ideal way to start your journey if you have always wanted to see the world.
19. Norway
Norway's low crime rate is largely a result of the nation's emphasis on rehabilitation rather than punitive measures.
Despite having a high cost of living, Norway features a sizable number of universities that provide top-notch instruction without charging tuition. 
Because everyone in Norway speaks English, you won't have any trouble talking with people or other students. Furthermore, Norwegians are pleasant.
20. Czech Republic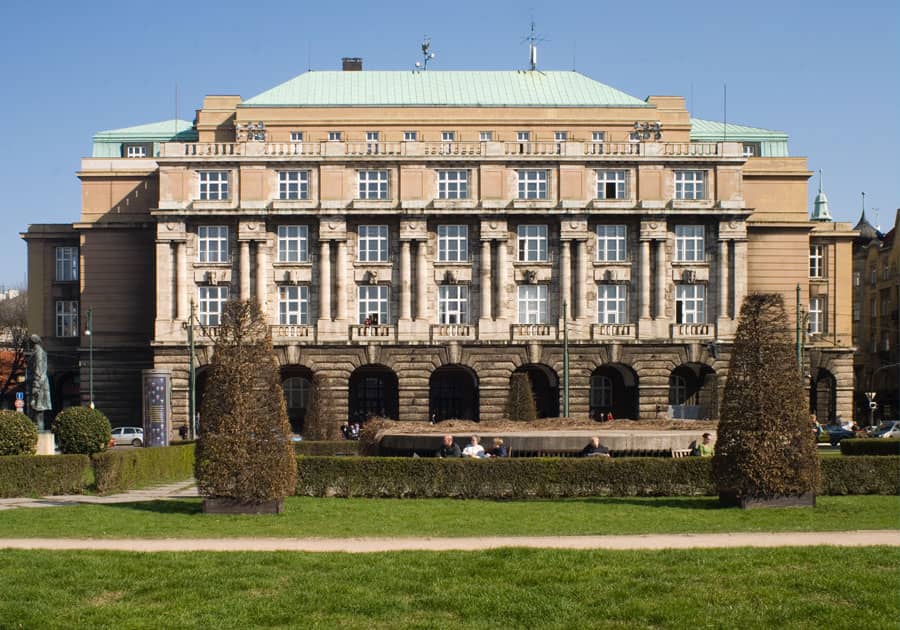 The Czech Republic offers the ideal combination of low living expenses and excellent levels of safety for international students who are particularly worried about safety and low crime rates.
It also has a strong international student population and top-notch educational facilities.
According to the Global Peace Index (GPI), the Czech Republic is one of the safest nations in the world, demonstrating the degree of security and peace of mind that you'll have while studying there.
Additional Tips for Ensuring Safety While Studying Abroad
Safety is one of the top considerations for picking a study destination as you start a new experience studying abroad. Particularly if it's your first time traveling outside, there are things to keep in mind.
First is to do adequate research on your destination, especially on health issues, and receive the necessary immunizations.
While getting acquainted with the country, it's also crucial to bear in mind that you should avoid venturing out at night or exploring new areas without a guide.
Additionally, make sure you get along well with the locals so they can assist and direct you while you're there.
Conclusion
There you have it on our list of 20 Safest Countries To Study For International Students 2023.
Anyone who wants to study abroad should give Iceland, Denmark, New Zealand, Austria, Finland, and the other nations listed above a chance because they are among the safest.
Your safety should be your top concern as you plan your trip, so ensure you do appropriate research on the location of your study program and steer clear of activities that could land you in danger.