We spoke to a group of graduates to find out what all-important info they wish they'd known in their first year of university. Some of it might surprise you. These are 20 Things I wish I knew as a Freshman. College Hacks is just for you.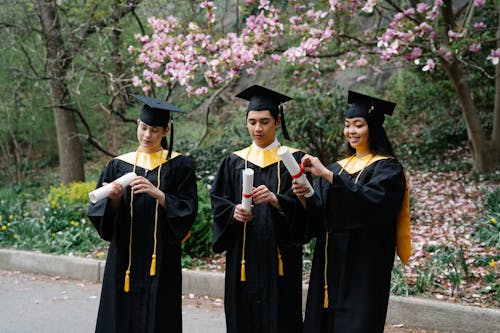 College freshman year may be incredibly rewarding, enjoyable, and even enlightening. But it might also be a period when you come to the realization that you don't truly understand how to live in the real world.
There are moments when you just truly aren't sure what to do, despite the fact that the newfound independence college students have can be wonderful. Fortunately, many people have survived to relate to the story.
To make sure you're making the most of your uni experience, we've rounded up a group of nostalgic graduates to hear their best tips for first-year uni students. Looking back and reminiscing over the past year, starting with my high school graduation and ending with the end of my freshman year of college, I have found myself in ways that I would have never imagined.
20 Things I wish I knew as a Freshman. College Hacks
Transitioning from high school to college can be a roller coaster of emotions so here are the 10 things every incoming freshman should know that will help prepare you for the road ahead.
Take up extracurricular activities. Extracurricular activities are frequently planned and laid-back methods to meet people, whether they are focused on physical activity, academic interests, self-expression, or your future career. Additionally, you already share at least one thing.

Don't limit yourself to the kinds of groups you participated in high school. Don't pass up one of the best opportunities to connect with driven peers from all backgrounds.
Pleasure yourself! College satisfying your expectations for socialization is one of the key elements in first-year success.
Your parents miss you even if there is an event you'd want to attend. If they occasionally come to visit, spend time with them.
Recommended: 10-tips-to-be-calm-and-confident-during-a-presentation
Best Tips to Note
1. Give yourself time.
I had to make this number one, for its meaning. It's okay to limit your extracurriculars, take a class pass-fail, or hold off getting an on-campus job until the second semester (or later) if it makes the transition from high school to college easier.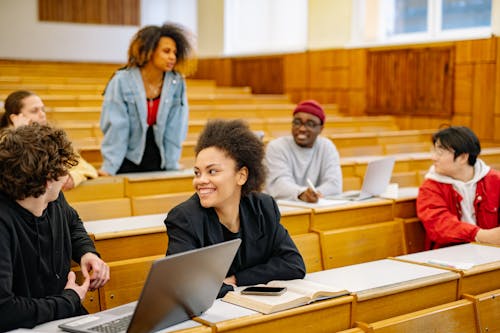 Don't forget to treat yourself, and don't obsess over what colleges will think of every choice you make. You're still a kid, and you don't need to save the world before the end of senior year. Make sure you schedule time for hanging out with yourself and doing what you love.
Recommended: Why are internships important-in-a-students-career/
2. Explore!
While it might be easier to stick to the same academic subjects and extracurriculars you focused on in high school, use your first year as an opportunity to explore as many different classes and activities as you can.
https://preciousifeoma.com/7-morning-habits-of-highly-successful-people-students-tips/
Explore art history, sociology, mythology, classics, biology, women, and gender studies — whatever you want so long as it makes you wake up excited to go to class!
You Must Truly Study:
Even if you breezed through high school with an amazing GPA and little studying, you will certainly encounter an assignment that, if you are unprepared, will knock you for a loop.
It is crucial to have a strong GPA when you begin your freshman year because it is far simpler to lower a GPA than to raise one. If you don't know how to study, go seek out the free tutoring facilities offered on campus or try out several strategies until you find one that works for you. The way you look matters. If you come to class every day in your high school sweats, your professors won't really take you seriously.
3. No Comparison
Don't compare yourself to others. This is a hard one, especially the first semester when everyone is trying to figure out who they are and where they fit in the grand scheme of college. When students brag or overcommit to activities/difficult classes it is often because of insecurity.
4. Learn To Cook.
According to Rohan. When I was in freshman school, I cooked two meals a day for 8 friends who lived in the same building as I did. Many of them could barely boil water and they were just so happy to get home-cooked meals that they would do absolutely anything to express their gratitude. There's no way a desi grad student in California can afford to go to an Indian restaurant every day; so you bring the food to them instead. 20 things I wish I knew as a freshman. College Hacks
Read More: https://www.quora.com/What-are-the-best-college-life-hacks/answer/Rohan-Kamath
On most weekdays it would be something simple like rajma, chole, daal, and one veggie. Along with it would be rice and/or frozen Rotis (we didn't have the space in our 50 sq. ft. kitchen to make a pie from scratch).
Recommended: how-to-become-smarter-powerful-ways-to-boost-your-intelligence-things-to-do-to-become-very-smart/
4. Make Friends and Acquaintances.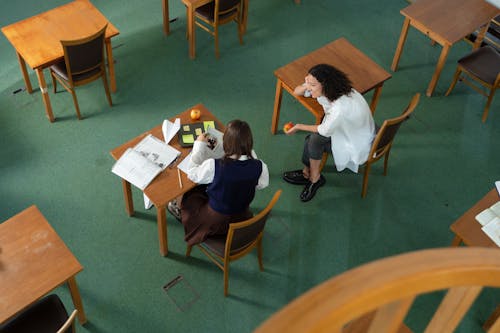 Advice from KJ Stahl
If you're living in a dorm, you will be able to find some friends on your floor, or in the building somewhere. They're all new too, so everyone is in the same boat. Join a couple of student clubs or activities that you enjoy. It will broaden your group of acquaintances and you may meet some people who become your friends for life. 20 things I wish I knew as a freshman. College Hacks
When you meet someone new that seems cool, whether it be someone assigned to sit next to you in a class or someone on your sports team, make sure to get their contact information. Ask questions if you need to, but try to ask them of people who can help you. Some people get paid to help you with almost every aspect of your college experience.
Recommended
Top-10-most-in-demand-tech-skills-to-acquire-for-2023/
There will be dormitory staff to deal with housing and meals, administrative staff to help you with registration for classes, and academic staff who will teach classes, conduct labs, and give the grades you earn.
You might find a friend or a friend group who you think you will be close with for the rest of high school. Sometimes this is true, but a lot of times friend groups split up or people grow apart. 20 things I wish I knew as a freshman. College Hacks
Just be aware of this happening and know it's completely normal. Just take it as an opportunity to find new friends and meet new people. If you can, try to visit the campus at least once before school starts. Look at the dormitories to see if there is one that appeals to you most, due to its location, and its population (coed or one gender).
Read More: https://www.quora.com/What-tips-do-you-have-for-someone-who-will-be-a-freshman-next-year/answer/KJ-Stahl
6. Do Fun Activities.
Spend some time on the activities pages on the college website, to see if there are student clubs or organizations that appeal to you. 20 things I wish I knew as a freshman. College Hacks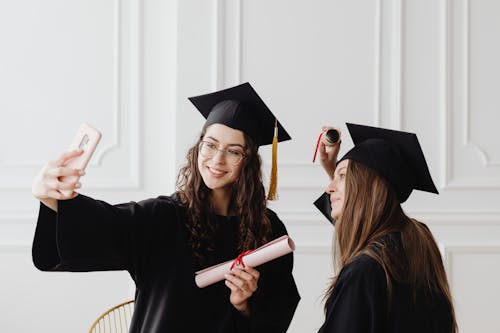 If you need to get a job on campus, see if you can apply or interview before the term starts. Some positions are designated for student workers. If you have skills or experience, look at regular staff positions as well. They pay better and sometimes come with benefits. Look for jobs outside the college as well. 20 things I wish I knew as a freshman. College Hacks
Recommended: Top 10 Best Money-saving Tips For Students." https://preciousifeoma.com/money-saving-tips-for-students-a-must-learn
7. Get involved.
Try going to school and then driving straight away every day; Join some clubs! Try out for sports, even if you think you will not make it! These suggestions will help you make new friends and you will try new things. Take full advantage of gym access and try to make healthy choices when picking your meal at the dining hall. If you don't the stress will hit you and your body in full force.
Read More
"10 Things Every High School Freshman Should Know – Teen Insider Magazine" https://www.teeninsidermag.com/blog/10-things-every-high-school-freshman-know/
Freshman year is about finding out what it is. You are passionate about it. (Plus: Colleges / Employers want to see that you have done some extracurriculars every four years – so start now!) To get involved, not only in extracurriculars – but also means being part of the school community. Attempt to go dancing, events, and sports games – you can only go to high school once, but can count it too.
As a five-man, you will probably take a lighter workload than most tools. As a result, you probably have a lot more time to attend school events than you will later. Make use of the time you have now because if you do not, you will regret it if you hit junior year.
Recommended: How To Set Realistic Goals And Why It's Important?" https://preciousifeoma.com/how-to-set-realistic-goals-and-why-it-is-important983-2/
8. Challenge Yourself.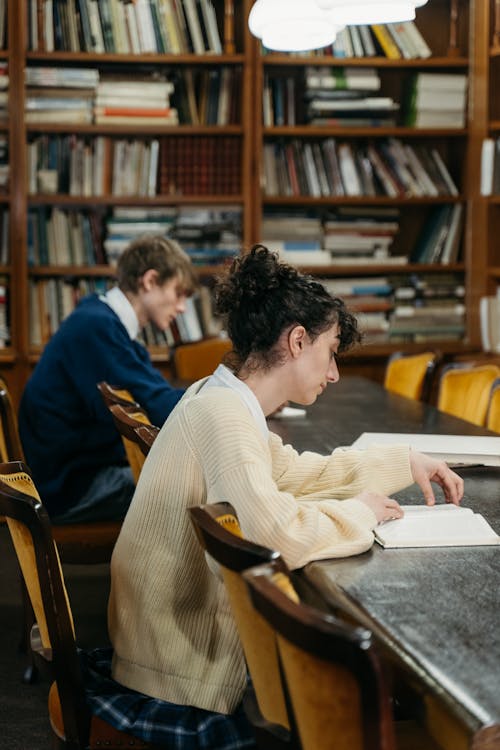 Although it's difficult not to do what everyone else seems to be doing, don't forget about doing the things you love and the commitments you make. I promise–your friends won't hate you if you skip the party to go practice for a sport or audition for a play.
Recommended: Top 10 Most Profitable Languages To Learn For The Future" https://preciousifeoma.com/top-10-best-and-profitable-languages-to-learn-for-the-future
10. It's Okay To Do Things By Yourself
Joining clubs and choosing classes can be pretty stressful, especially if you don't know what to choose. Many kids enter high school with close friends, so a lot of incoming freshmen rely on their friends when choosing clubs and classes just to make sure they know someone.
20 things I wish I knew as a freshman. College Hacks
It's fine to do this, but make sure you don't skip out on things that you want to do just because you're afraid of being alone. While this is a valid fear, you might find that you'll get more out of a class or club when you're doing it by yourself. Plus, you'll make new friends in that club or class anyway. College tips are for everyone whether in your last or first year.
*Recommended: "Things you should do when you are bored, happy, and easy" https://preciousifeoma.com/things-you-should-do-when-you-are-bored/
11. Attend Orientations
If your school has an orientation of any kind–whether it appears to be some frivolous team-building thing to make friends, or exploring the layout of your school–go! 20 things I wish I knew as a freshman. College Hacks
Read More: https://www.teeninsidermag.com/blog/10-things-every-high-school-freshman-know
Also, when you go to pick up your schedule, walk to each of your classes so you become acclimated to your schedule before the first day. Knowing your way around the school and making a few friends before the year starts will make everything much, much easier. You will be so glad you did.
*Recommended: Top 15 Common Defense Mechanisms Students Face." https://preciousifeoma.com/top-15-common-defense-mechanisms-students-face/
12. Learn how to manage your time
You may not think that staying up until midnight once, but I know is a big wait until it becomes a habit. Finishing your homework late and then watching Netflix until you can barely keep your eyes open can seem harmless, but it can take a toll on your health and will affect your day. Procrastination can be a dangerous habit, especially as high school becomes more and more demanding.
Conclusion.
Throughout your degree, it's natural for your goals to change a fair bit. Three, four, or five years is a long time It's beautiful to find out, you are working towards your dreams. Aim for the sky. 20 things I wish I knew as a freshman. College Hacks
Reach out to your friends often, make time for people you care about, and be there for your friends when they need you. Be there for your friends and, more often than not, they'll be there for you
*Recommended: Living on Campus Vs Living Off-campus (Pros and Cons)* https://preciousifeoma.com/living-on-campus-vs-living-off-campus-pros-and-cons