Holidays are a period of rest, leisure, and pleasure, a time when you do not have to work and school is not in session. And here are the Top 10 Best Educational Movies For Students. You have complete control over your time, as you can choose to travel, relax, watch movies, learn a skill, or do any other thing you wish to do.
The top 10 best movies to watch as a student during the holidays are for all of us to read about.
Educational films aren't limited to non-fiction films narrated monotonously and projected onto a whiteboard in darkened classrooms, which you've probably seen at some point in your academic careers.
For introverts and fun seekers, movies can be a source of joy and company. No matter your genre of movies, there is always something to keep you glued to your screen always. Netflix, Hulu, amazon prime, HBO Max, and Apple tv plus, there is always something somewhere to catch your attention.
Let us dive into the top movies you could watch as a student on holiday. These movies are in no particular order and they cut across different genres and categories.
Also read: How to become smarter: powerful ways to boost your Intelligence
Top 10 Best Educational Movies For Students
1. Crime movies: Top 10 Best Movies To Watch As A Student During Holidays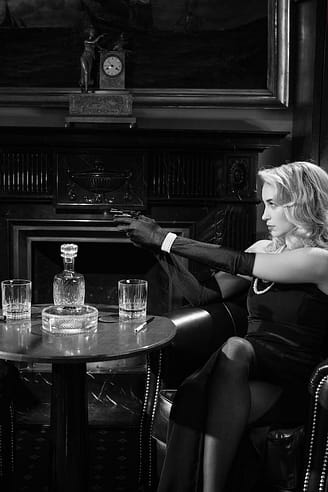 Irrespective of when a crime has occurred is in progress or if it gives details about the life of a criminal, crime movies are a must-watch because it comes with thrill and suspense and a bit of relief if the victim of the crime in the movie gets justice.
Crime movies also trigger the mind as it makes their viewers aware of the types of crime that go on in society through true details that could be exaggerated or underreported. In 2022, these are the top crime movies that are trending;
"The Good Nurse," starring Eddie Redmayne and Jessica Chastain, is based on the true story of Charlie Cullen, a serial killer who killed his patients in a hospital where he worked as a nurse. This remains among the best films for students!
Recommended: Top 10 Most In-Demand Tech Skills To Acquire For 2023
2. Horror Movies:
Movies filled with horror scenes are meant to bring out fear and disgust in their viewers as a form of entertainment. Shock, fear, terror, disgust, and suspense are characteristics of horror movies. Sub-genres of horror movies are body horror, comedy horror, slasher films, supernatural horror, and psychological horror.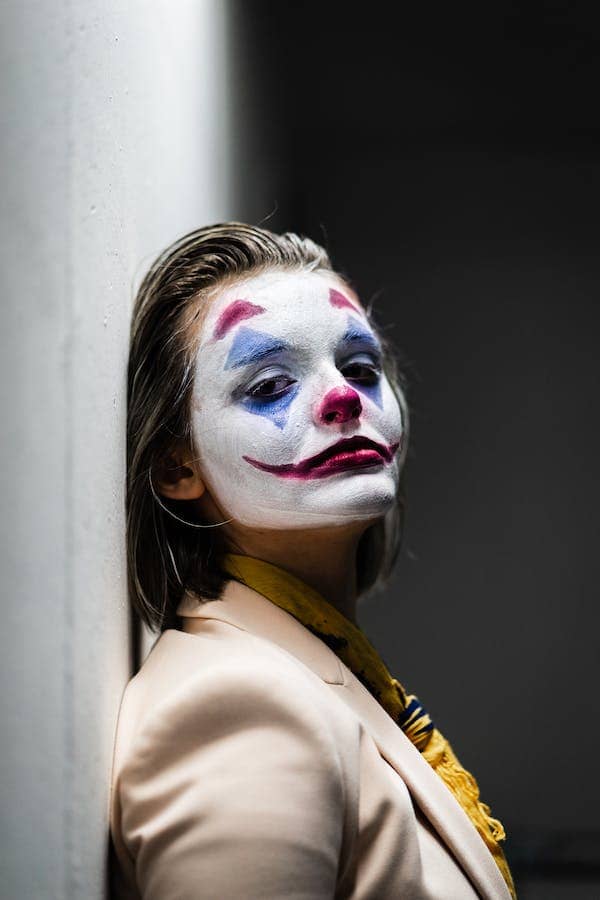 This year, Scream is one of the best and most watched horror movies. Aside from being a horror movie, it is also a thriller and a mystery film that depicts a town that is being terrorized by a serial killer with the mask of Ghostface who targets a group of individuals to bring up secrets from the town's deadly past.
I would suggest you watch your horror movies with someone you can grab when fear gets to you and it just has to be among the top 10 best movies to watch as a student during holidays.
Read More: TOP 10 BEST MONEY-SAVING TIPS FOR STUDENTS.
3. War Movies: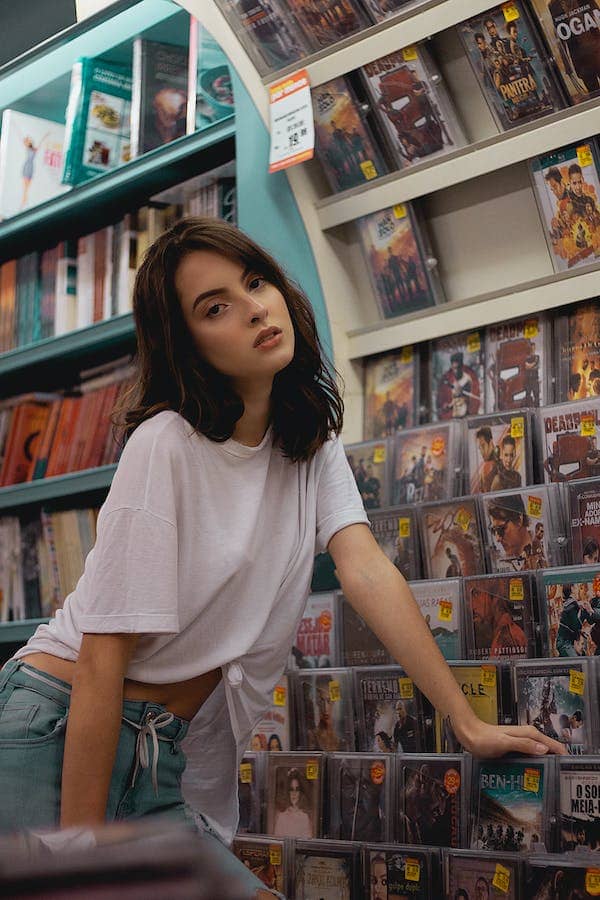 This genre is for people excited by war, action, a bit of history, and thrill. War movies only show conflicts between two opposing sides with battle scenes and one side gaining victory.
Themes of combat, survival, and sacrifice, the brotherhood between soldiers, and the moral and human issues raised by war. War movies are for the most part based on biographies and history but fictional to a great extent too.
On Netflix, The ambush is the name of a war movie based on true-life events that happened in 2018 about three soldiers who were caught in an ambush while expecting to return home from war.
You can consider your own priorities and whether you're taking on too much after watching this instructional film. These movie falls under the "films for students" category and is a must-see if you study teaching!
Studying can be hard, and many of us find it extremely difficult to stay motivated. So, whether you're studying for your masters or are finishing up your school exams, these inspirational movies for students are sure to help you refocus.
Also read: How To Set Realistic Goals And Why It's Important?
4. Action Movies:
In movies in this genre, the protagonist is surrounded by events that have to do with violence and stunts. The resourcefulness of the lead actor comes into play while fighting against terrible circumstances that may be a threat to life, against a villain, or a struggle that ends in victory for the hero.
Closely tied genres to action movies are thriller and adventure. The theory of everything needs to be on the list of best movies for the classroom!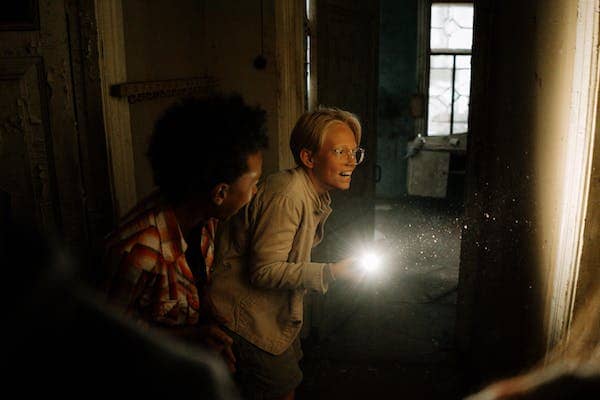 Other genres under action movies comprise action-adventure, action-comedy, action-horror, action-thriller, vigilante films, disaster films, martial arts, science fiction-action, and spy films among others. This 2022 action-comedy movie Bullet Train that is trending is based on a novel titled Maria beetle.
The movie follows a man who boards a bullet train to find his missing boy. He is guided by his handler but also obstructed by two British assassins. So, grab popcorn and some drink, relax and enjoy this action-packed thriller with a bit of comedy.
For me, action movies like Jambes bond has to be even be among the first five top 10 best movies for students and of course a must watch.
Recommended: Things you should do when you are bored, happy, and easy
5. Science fiction movies (or Sci-fi): Top 10 Best Movies To Watch As A Student During Holidays
Science fiction (or sci-fi) is a film genre that employs speculative, fictitious scientific depictions of phenomena like extraterrestrial lifeforms, spacecraft, robots, cyborgs, interstellar travel, time travel, or other technology that aren't fully recognized by mainstream science.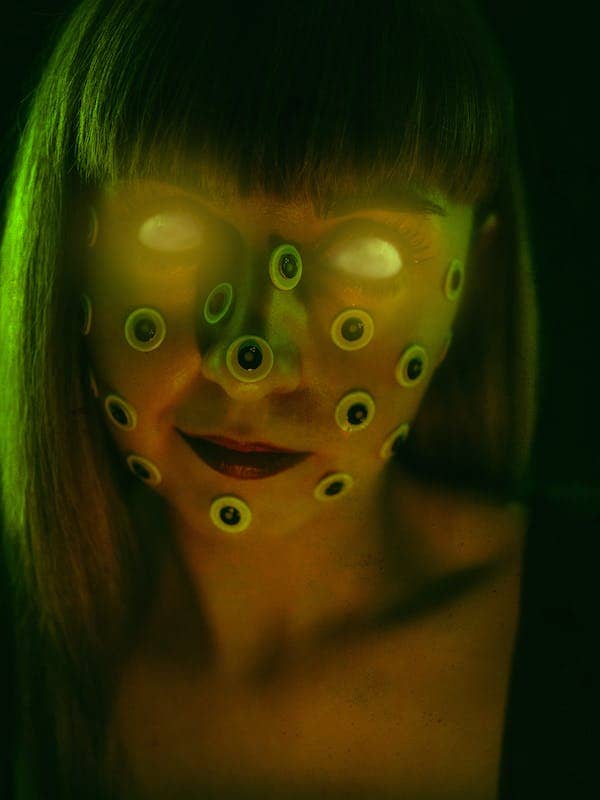 Politics, social issues, and philosophical topics like the human condition are frequently the subjects of science fiction movies. A particular trending sci-fi movie for 2022 that you should see is The Adam Project, about the movie, Together with his younger self and his deceased father, a time-traveling pilot attempts to reconcile his past while preserving the future.
This movie was good at balancing humor and heart, especially with a moving performance from Mark Ruffalo and Jennifer Garner. This movie should be listed among the ideal educational films for older students.
Read More: Top 15 Common Defense Mechanisms Students Face.
6. Comedy movies: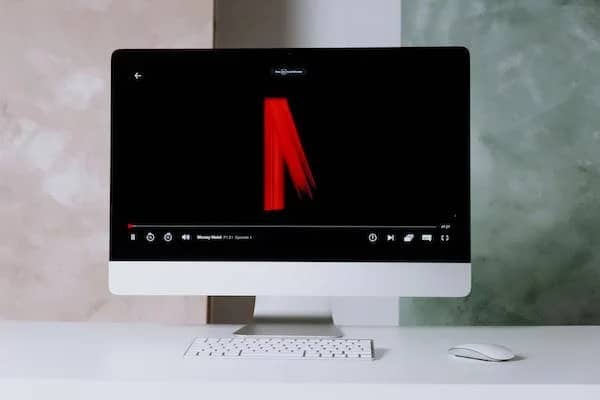 Comedy movies are meant to be funny, be ready for a long session of laughter if you are into comedy movies. During this holiday, comedy movies could be used as a way of bonding with family members as everyone will be looking towards some smiles and laughter.
Comedy movies could serve while with your lover or with your friends over some food or drinks. A Popular comedy movie you should check out is The Bad Guys. https://preciousifeoma.com/outstanding-books-on-time-management-and-productivity
The top 10 best movies to watch as a student during a holiday should actually be number one in our list of best inspirational movies of all time for students.
The Bad guys are an animated comedy that also doubles as a heist film, which also features some of the most impressive visuals of the year, The Bad Guys is a lovely surprise that stands out among other animated films. The Bad Guys follow Mr. Wolf (voiced by Sam Rockwell), the leader of "The Bad Guys" robbers, who delight in high-stakes thefts.
When the gang gets caught, the group faces rehabilitation, and while they mostly shrug it off, Mr. Wolf considers the possibilities of turning good and how that might be as worthwhile as being bad.
The Bad Guys have a style to it that is immediately captivating, and it's hard to not get caught up in the exciting story of these animal criminals trying to see if they can take a break from being bad.
Read More: Top 10 Most Profitable Languages To Learn For The future.
7. Sports Movies: Top 10 Best Movies To Watch As A Student During Holidays
This is a rare kind of movie to watch, A sports film is a type of movie in which a certain sport has a significant impact on the story or serves as the main theme. A production that prominently features a sport, sporting event, athlete (and their sport), or sports fan (and the sport they support), and which heavily relies on sport for plot motivation or conclusion.
Movies like this are quite inspiring too so as an athlete or someone who uses sports as a form of recreation, sports movies are for you. Check out this movie called Off Track. In the movie, an impoverished single mother and her (not-so-perfect) perfectionist brother seek to ski Vasaloppet in a moment of desperation.
Also read: How to become smarter: powerful ways to boost your Intelligence
8. Historical movie:
A historical movie that depicts the life of a real person, frequently a monarch, a prominent politician, or an artist is a historical movie. Movies like these are based on true events, though not always accurately written or acted. It is majorly devoid of film tricks and unrealistic stunts. If you are someone who studies history or finds fun in knowing historical events, such movies are a big deal and a must-watch.
Historical movies satisfy curiosity as it provides answers to many questions you might have while watching them. The Woman King is a must-watch for history lovers in 2022. It is the story of General Nanisca as she prepares the newest recruits for battle against an enemy determined to destroy their way of life.
Forest Gump has to be the most truly inspirational story that every student should watch this holiday. The Agojie was an all-female unit of warriors who protected the African Kingdom of Dahomey in the 1800s with skills and a fierceness, unlike anything the world had ever seen.
Recommended: Top 10 Most In-Demand Tech Skills To Acquire For 2023
9. Fantasy movies: Top 10 Best Movies To Watch As A Student During Holidays
Films in the fantasy genre are considered to have amazing themes, most commonly magic, paranormal activity, mythology, folklore, or exotic fantasy settings. Although the genres do overlap, it is regarded as a type of speculative fiction alongside science fiction and horror movies. The enchantment, myth, wonder, escapism, and the unusual are frequently present in fantasy films.
Story: The inspirational film "Freedom Writers" is about a young teacher who encourages her challenging students to continue their education even after high school. She must deal with split at-risk students, antagonistic teachers, a failing marriage, and a lack of resources. This film will undoubtedly change how students view their professors.
Fairies, angels, mermaids, witches, monsters, wizards, unicorns, dragons, talking animals, ogres, elves, trolls, white magic, vampires, werewolves, ghosts, demons, dwarves, giants, goblins, familiars, curses and other enchantments, magical worlds, and the Middle Ages are common elements.
If you are a fantasy lover, check out Avatar: The Way of Water before 2022 ends. in this movie, under renewed human attack, Jake Sully (Worthington) and his family seek safety with the Metkayina tribe of Pandora. All the movies here are for students to watch, they are educational, motivational and inspirational. I recommend this article for every college student.
Recommended: TOP 10 BEST MONEY-SAVING TIPS FOR STUDENTS.
Here are some of the unique movies to watch for students:
Forrest Gump (1994) :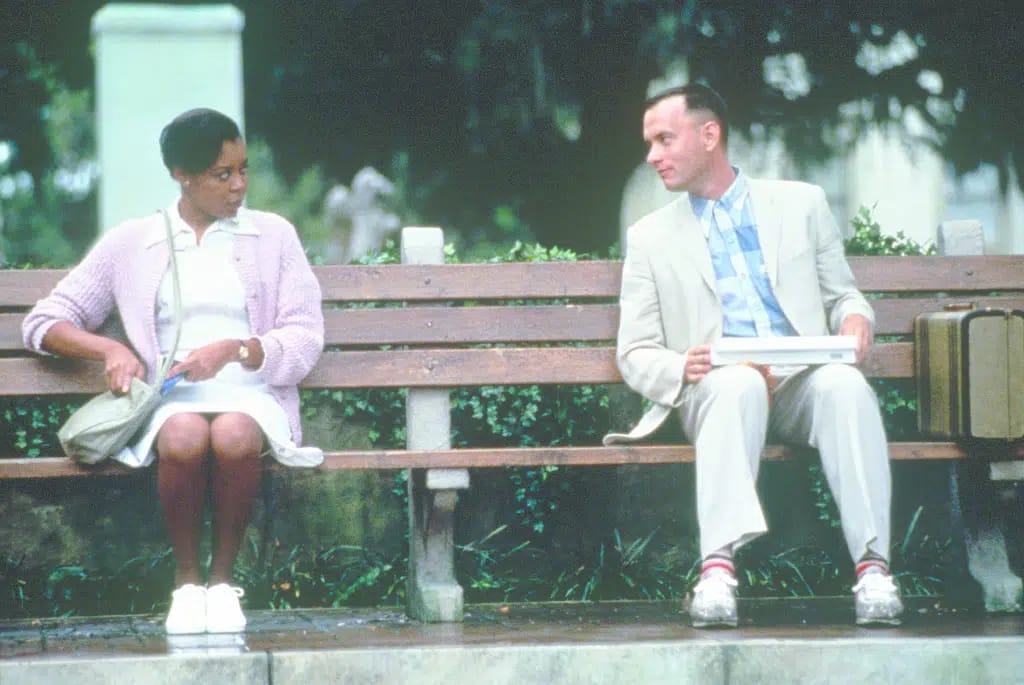 Tom Hanks plays an innocent man who becomes involved in some of the most important moments in modern American history in Forrest Gump, one of the most adored movies of all time.
In this amazing tale, Forrest triumphs despite the opinions of others and the hardships he encounters because he always follows his heart. I recommend this movie to every student.
The Great Debaters: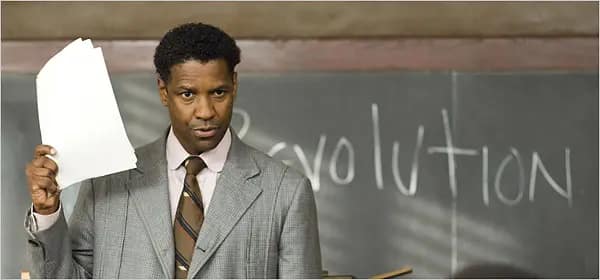 The Great Debaters is a dramatic retelling of the story of professor Melvin B. Tolson, who inspired his students to create the first black debate team.
Starring Denzel Washington, the movie is based on an article written about the Wiley College debate team in which they defeated the long-reigning champions from a college believed to be Harvard University.
The Pursuit for Happyness (2006) by Will Smith:

The protagonist of the story is a lowly salesperson who puts in a lot of effort and steadily climbs the social and professional ladder. Will Smith portrays the protagonist, who toils hard to support his son and get a better profession. The movie is motivational and a powerful example of how, despite everything life throws at you, you can achieve anything.
The Pursuit of Happyness demonstrates that it takes effort and resolve to achieve your goals. In addition, you WILL (ha, see what I did there) see it come true if you don't give up. Simply exercise patience and keep pushing forward. My fellow college students get ready because all these movies ar fantastic.
Educating Rita (1983):
This amazing movie, starring Julie Walters and Michael Caine, tells the tale of a working-class girl who is offered the opportunity to attend a prestigious institution. College students get ready and take up your pen and write down the names of these movies for students.
This timeless tale demonstrates how these two characters from very different origins come together to support one another while learning under the guidance of an alcoholic professor.
The Theory of Everything Principle: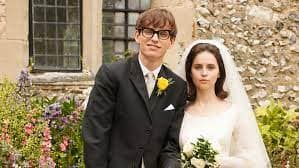 The life of Stephen Hawking, one of the most accomplished scientists in human history, is depicted in this film. You'll experience an emotional and euphoric roller coaster as actor Eddie Redmayne brilliantly portrays Hawking.
Every college student, this movie is for you and it has lots of meaning. The Theory of Everything is an excellent celebration of Hawking's accomplishments and uplifts you despite his unfortunate health situation.
You are inspired to maintain optimism and tenacity by the film. All the movies here are for students to watch, they are educational, motivational and inspirational. I recommend this article for every college student.
Author's Note: The film provides us with information about Stephen's achievements, his difficulties, and the individuals who supported him. It was Stephen's thinking that carried him from the moment he lost the ability to walk until he gained royal acknowledgment.
Freedom Writers: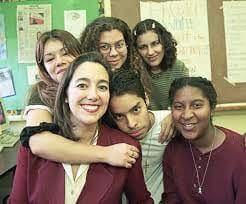 A young English teacher accepts a position instructing at-risk pupils at a high school where gang activity is pervasive and racial tensions are strong. She finds it difficult to connect with them because her world is so different from theirs.
Her unwavering commitment to her students helps to break down boundaries, and she buys composition books for them with her own money so they can write about the abuse, violence, neglect, hope, and dreams in their life.
This film, which screams that our shared humanity binds us together and that persistence in pursuing your aspirations in the face of insurmountable obstacles is a struggle worth fighting, will cause you to cry more than once.
The Social Network (2010):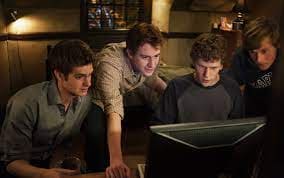 Anyone who utilizes Facebook as a social networking platform should see this video since it's one of those instructional films!
It follows Mark Zuckerberg's development of Facemash, a website that lets users score women's appearance after he was dumped by his girlfriend. After being exposed, Zuckerberg receives academic suspension but is nevertheless given the opportunity to manage a social network for Harvard students that three other people created.
The conflict starts when Zuckerberg talks to an investor about his Facebook idea. The twins are furious, and as Facebook gains enormous popularity, a legal lawsuit trail forms around Zuckerberg.
Conclusion.
Whatever movies you like, whether horror or fantasy, be it Action or comedy, movie time should be a bonding time with family, friends, or your lover. Find something that will keep you all glued to your screen.
https://preciousifeoma.com/top-10-healthy-ways-to-relax-and-unwind-after-exams/
Don't miss a moment and I would not tell you to go for movie spoilers as it would remove the elements of suspense, thrill, and excitement that come with each scene. I sure hope this article did justice by examining the top ten right movies which will benefit students in one way or the other.
How can I forget?? Get some popcorn and drinks too. It is all part of the fun that comes with movies. If you wish to, go to a cinema with someone, remember the saying, the more, the merrier.
And finally, have wonderful Christmas celebrations and a Happy new year in advance. All the movies here are for students to watch, they are educational, motivational and inspirational. I recommend this article for every college student.
Recommended: How To Set Realistic Goals And Why It's Important?
You will feel rejuvenated, with a clearer and more open mind, after spending some quality time watching these ten films and television shows. You'll undoubtedly experience numerous aspects and pick up a few things from these varied areas, from political perspectives to economical, psychological, and legal points.