My fellow students, are you ready for today's post: How to pass exam without reading: 10 effective tips. Scoring good marks in the exam without studying sounds like a dream. You probably spend weeks of sleepless nights before your exams, leading to stress and poor health conditions.
The best way to pass an exam is to sit down and study hard. However, sometimes life gets in the way. Students feel completely overwhelmed by stress and anxiety during the exam week, so they choose to procrastinate until the last minute and start looking for a writing service, which should help them.
Well, this blog is here for you.
Most of the students start planning early for their exams, hoping that they do not need to cram like the last time. But eventually, all these promises do not hold, and a significant portion of the preparation is left for the last minute.
Here we will help you to learn some tips for effective last-minute study. Usually, the week before the exam is filled with sleepless nights and numerous cups of caffeine.
This guide is not essentially about becoming more disciplined or organized; rather, it's about making the most use of the last minute. Read on to learn more about how to pass any exam without studying.
RECOMMENDED
"Best Books On Relationships Everyone Should Read" https://preciousifeoma.com/best-books-on-relationship-everyone-should-read/
What I learned about this
First of all, conduct the exam in clear writing. The more your writing is clear and the answer is clear, the more marks you will get.
The second thing you write your questions and answers with underlining and bold.
Many students always say that they will do better on their next exam than the ones they took in the past. They always promise themselves that this time, they will pass it.
Unfortunately, passing an exam isn't as easy as it sounds. However, it doesn't mean that you need to beat yourself up just so you can have a passing score, though. Discover some of the best-kept secrets on how to pass your exam with little effort.
And write more and more questions in points instead of paragraphs. Because it is difficult to read paragraphs, teachers do not give more marks, but if the points are written, then they give marks without reading.
And if possible, then make a diagram of those answers who have a diagram.
How To Pass Exam Without Reading: 10 Effective Tips
1. Compile all your notes
This is important. Begin by checking the syllabus and making sure that you have all the necessary study materials handy. If you do not find the necessary notes on the final day, it will get even more frustrating.
Learning the entire syllabus the night before an exam is next to impossible. Instead, take that little time you have left to read your notes.
Focus on the most important topics, and try to find keywords that can help you remember what you're reading. Don't stress over learning every word you've written, just keep on reading until you feel like it's time to go to sleep.
Arrange all the notes and study materials as early as possible. Try and develop an early reading habit to avoid pressure. How to pass my exams without studying?
2. Learn to Attend Classes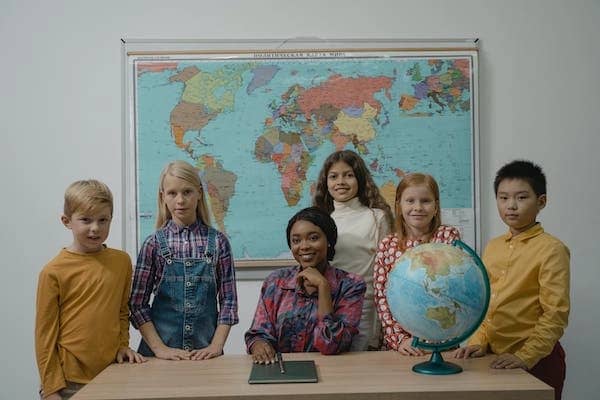 It is very possible that you only attend classes and pass your exams with good grades without even reading hard for the examination. Teachings in the classroom are oftentimes, more comprehensive and detailed.
One of your greatest secret weapons to pass school examinations without reading is your punctuality in class. And yes, punctuality isn't a skill but an attitude.
You have to be taught first before you can fully understand any subject. This is why your punctuality isn't enough but paying full attention in class and learning in detail.
One of the best ways to learn faster as a student is to ask questions in class even when you feel you don't have any questions.
Pay attention in class and try to anticipate what your teacher might test you on based on voice tone, repeating sentences/words…etc.
Ask all your questions at the end of the class and leave no misunderstandings behind at the end of the day.
3. Feed Your Tummy to Feed Your Brain.
Your brain also needs food to stay healthy, so make sure you eat something that will keep you full, especially if you need to pull an all-nighter. Be sure to stay well-hydrated as you do so.
While eating a healthy meal won't magically make you pass an exam, it can certainly help! Your brain needs quality food and a lot of water to function! So, have a light, nutritious meal before you go to take the exam, and don't forget to bring a water bottle with you!
It will be a good time to do so. While it can be tempting to drown yourself in cups of coffee, this will make you feel jittery, so it is best to stay away from that caffeine dose. Avoid the bed because it will only activate your sleep mode.
READ MORE https://foreignpolicyi.org/pass-exams-without-studying/
4. Avoid cramming, Learn To Understand.
One of the reasons why a lot of students fail school examinations is because they always learn to memorize and not understand.
About 85% of students memorize what they are being taught in class and they struggle hard to remember when writing examinations.
If you're one of those who want to pass school examinations without reading then you need to start learning to understand and not memorize.
Why? Because anytime your memory may fail. How To Pass Exam Without Reading: 10 Effective Tips
Give yourself short breaks of 5 minutes or half an hour between studies. Take a stroll, eat, and drink a glass of water. This helps in eliminating stress.
5. Learn to Record All The Lectures In Class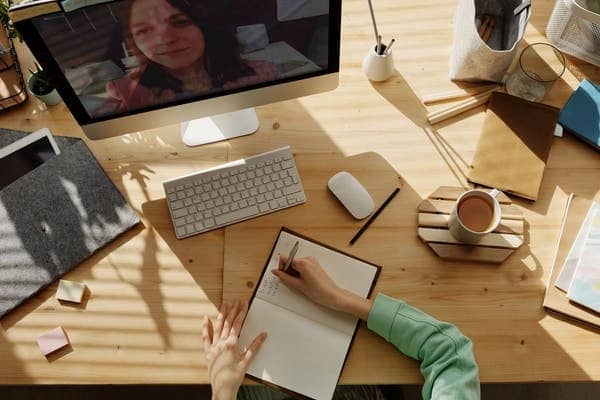 This is a powerful way to pass school examinations without reading that many students are yet to discover. This simple secret will make you become confident and always ready for any school examination.
How? Get a recorder, you can use your mobile phone or any means to record all your teachers' or lecturers' teachings and lectures in the class.
Listen to those recorded lectures over and over again as you listen to music. How To Pass Exam Without Reading: 10 Effective Tips.
6. Sleep to Stay Alert.
Sleep is one of the ultimate ways you can do better on your exam. Rest allows your brain to process all those things you stuffed into it.
Learn and start now. Take a cool and refreshing shower, breathe in some fresh air, and enjoy a hearty breakfast.
7. Do not panic
Drink a warm cup of tea, and stretch your muscles with some light exercise to keep anxiety at bay.
Go through each question carefully and answer first the ones you are sure about and proceed to the rest later. Watch the time and avoid spending more minutes than necessary on just one section. And, one more thing: Make sure you get rid of some of your last-minute jitters.
You can also try giving yourself a pep talk, or go take a short walk outside. Whatever you do, remember that even if you end up failing, it's not the end of the world. How To Pass Exam Without Reading: 10 Effective Tips
Never panic or get too worked up because it will only stop you from getting things done, not to mention that doing so will keep your mind filled with unnecessary thoughts.
You'll have a chance to fix your mistakes, and you're probably not even going to remember the exam in a couple of years. And remember to keep your cool.
8. Remember to review your answers when you're done.
This really and truly helped me in my first year in college. Once you're done with the exam, check whether there's enough time to review your work.
You might suddenly remember to add something, you never know! So even if you probably want to get it over with at that point, don't forget to reread your work.
If there are some questions you skipped, use the extra time to reread them. If there are no penalty points for those questions, answer your first best guess. You don't have anything to lose by trying your luck! And the same can be applied to writing assignments.
9. Time yourself and be Kind to Yourself.
As a student, you don't have to read all day and night every time you have examinations. Having sleepless nights might cause health problems and low performance in examinations. How To Pass Exam Without Reading: 10 Effective Tips
Now that you have very little time and it is almost impossible to cover the entire syllabus. Hence it is best to pick a handful of topics to cover and prepare a list accordingly
During stressful hours, consider eating substantial food that will keep you full for a long period. If you plan How to pass your exam all through the night, don't forget to keep yourself hydrated. Caffeine is good but not too much.
In contrast to having no time left, it is best to make well-thought-out use of the remaining time. Divide your time into small durations for covering important topics in the syllabus.
Determine how long you'll spend on every question. Don't take too much time thinking about it, but rather do a quick estimate. Try skipping those difficult questions and focusing on things you recognize.
Manage your exam time and syllabus strategically. If you are one of those who prepare early for their exams, then these techniques will help you perform even better. How To Pass Exam Without Reading: 10 Effective Tips
Don't try to copy other people's answers, since you'll just end up wasting time. While we're on the topic of cheating, we advise you to stay away from it completely. Of course, if you've already decided you want to cheat, make sure to do it smartly.
10. Find yourself a student mentor.
You will always find a person in your group who is a lot more prepared than you. Don't shy away from asking for some help from this person. Genuine individuals will never decline such requests. It will be a great help, and you will learn the concepts faster. Always have the basic courtesy to appreciate the effects of the individual. 
Conclusion
Here's the breakdown of How To Pass Exam Without Reading: 10 Effective Tips:
1. Listen carefully to the teacher's instructions.
2. Read through the test 1 time before answering any questions
3. Improving Your Mental State for the Exam
4. Create your study guide.
5. Use the right strategy for each type of question
Read More. https://www.eduauraa.com/blog/how-to-pass-my-exams-without-studying