Let's all find out the top 10 interesting facts about Nigeria. Africa's largest economy is home to hundreds of languages and a rich film industry. As a Nigerian, you're probably tired of this country. And thinks that there's nothing to write about in this country.
Nigeria officially named the Federal Republic of Nigeria, is a diverse West African country. Nicknamed the "Giant of Africa," Nigeria is home to hundreds of different ethnicities, languages, and butterfly species.
Also, as a non-Nigerian, all you've probably heard is that Nigeria only spells poverty, insecurity, and corruption.
It has a population of over 200 million people, the largest economy in Africa, and a whole host of natural beauty spots. It's official then. Nigeria should be on everyone's travel wishlists.
Want to know more about Nigeria? Here are 10 Interesting Facts about Nigeria that you probably didn't know before reading this!
Nigeria my Country
But there are some fascinating things we didn't know about Nigeria. The country Nigeria is a great nation with great people from diverse cultures.
As we celebrate the country's 62nd Independence today, let us take a look at some amazing facts about the country you probably didn't know about until now. To make this even more fun, I want to give you a small challenge.
How many of these Nigerian facts did you already know? Leave a comment after reading it and tell me your result!
1..The Walls of Benin
Between (800-1400 AD) in present-day Edo State, the longest ancient earthworks in the world, and probably the largest man-made structure on earth. They enclose 6500 square kilometers of community lands that connect about 500 communities.
The longest ancient earthwork in the world is the Benin wall. You can say it's the largest man-made structure. A long time ago, the Benin wall was predicted to be double the length of the great wall of China.
At over 16000 km long, it was thought to be twice the length of the Great Wall of China, until it was announced in 2012 (after five years of meticulous measurement by Chinese surveyors) that the Great Wall is about 21,000km long.
2. More Language
Over 520. As a nation, Nigeria is incredibly multiethnic, and quite the polyglot! English is the official language of Nigeria. However, outside of the main cities, it's rarely spoken.
In rural communities, you can expect to find people speaking Hausa, Yoruba, Igbo, Fulfulde, Ibibio, Kanuri, or Tiv—the other prominent languages in Nigeria
Taraba state alone has more languages than 30 African countries.
3.
Nigeria has the most twins in the world.
Well, a small part of it does. There's a 'Twin capital of the world (who knew?!) and it's in Nigeria. Igbo-Ora, a small town in the state of Oyo, has more than earned this accolade. With an impressive 158 twins per 1,000 births, Igbo-Ora has an unusually high proportion of twins.
The Yoruba tribe has the highest rate of twin births in the world. Igbo-Ora, a little town in Oyo state, has been nicknamed the Twin capital of the World because of its unusually high rate of twins which is as high as 158 twins per 1000 births. 4) Sarki Muhammad Kanta The Great of Kebbi, was the only ruler who resisted control by Songhai, West Africa's greatest empire at that time.
He founded and ruled the Hausa city-state of Kebbi around 1600 A.D and built Surname its capital, a planned city that was almost impossible to penetrate during the war.
Many of the local Yoruba people believe their consumption of yams and okra leaves to be the cause of the high birth rate of twins.
While some fertility experts believe that certain yams contain a natural hormone that could cause multiple ovulation, there is no scientific evidence of this phenomenon.
UNESCO describes Surame as "one of the wonders of human history, creativity and ingenuity", and probably the most massive stone-walled construction in West Africa. He is listed in Robin Walker's 50 Greatest Africans.
4.
Africa's Populous Country
Nigeria is the seventh-most populous country in the world, home to more than 200 million people. While that may be a lot of people, population numbers would likely be even higher if it weren't for the country's high mortality rates and low life expectancy.
6.
Waxbill Bird
The Anambra waxbill, a small bird of many beautiful colors, is found only in Southern Nigeria and nowhere else on earth.
7.
Indigo Bird
The Jos Plateau Indigobird, a small reddish-brown bird, can only be found in Plateau state – central Niger
8.
The country's film industry, known as Nollywood.
Nollywood is one of the largest film producers in the world, second only to India's Bollywood. Move over to Hollywood, and up your game, Bollywood—there's another big player in town!
Nollywood, Nigeria's film industry, is booming. After Bollywood, Nollywood is the largest film producer in the world. On average, a whopping 2,500 films are made and released each year. Wow!
It's a relative newcomer to the movie scene, only getting going in the early 1990s. Still, Nollywood has produced some gems, both in terms of films.
The Wedding Party series, the Merry Men films, and King of Boys—to name a few and also when it comes to actors. Some of the most famous include Richard Mofe-Damijo, Ini Edo, and Desmond Elliott.
About 200 movies are produced every week, which means that Nollywood produces more than 10 000 movies per year.
9. According to the World
Resources Institute, Nigeria is home to 4,715 different types of plant species, and over 550 species of breeding birds and mammals, making it one of the most ecologically vibrant places on the planet.
"Top 10 Most Profitable Languages To Learn For The Future" https://preciousifeoma.com/top-10-best-and-profitable-languages-to-learn-for-the-future/
10.
Stone-Walled Constructions
Sarki Muhammad Kanta The Great of Kebbi, was the only ruler who resisted control by Songhai, West Africa's greatest empire at that time.
He founded and ruled the Hausa city-state of Kebbi around 1600 A.D and built Surname its capital, a planned city that was almost impossible to penetrate during the war.
The United Nations Educational, Scientific and Cultural Organization (UNESCO) has designated the Surname as "one of the wonders of human history, creativity, and ingenuity", and probably the most massive stone-walled constructions in West Africa.
11.
Ancient World
Sungbo's Eredo, a 160 km rampart equipped with guard houses and moats, is reputed to be the largest single pre-colonial monument (or ancient fortification if you like) in Africa.
It is located in present-day Ijebu-Ode, Ogun State, and when it was built a millennium ago, it required more earth to be moved during construction than that used for building the Great Pyramid of Giza (one of the Seven Wonders of The Ancient World).
The most astonishing thing is that Sungbo's Eredo was the biggest city in the world (bigger than Rome and Cairo) during the Middle Ages when it was built!
12.
Richest Man In Africa
Nigeria is home to Aliko Dangote, the richest man in Africa. Dangote's business interests in agriculture, banking, cement, manufacturing, salt, and sugar have earned his a net worth of more than $12 billion.
13.
International Trade Market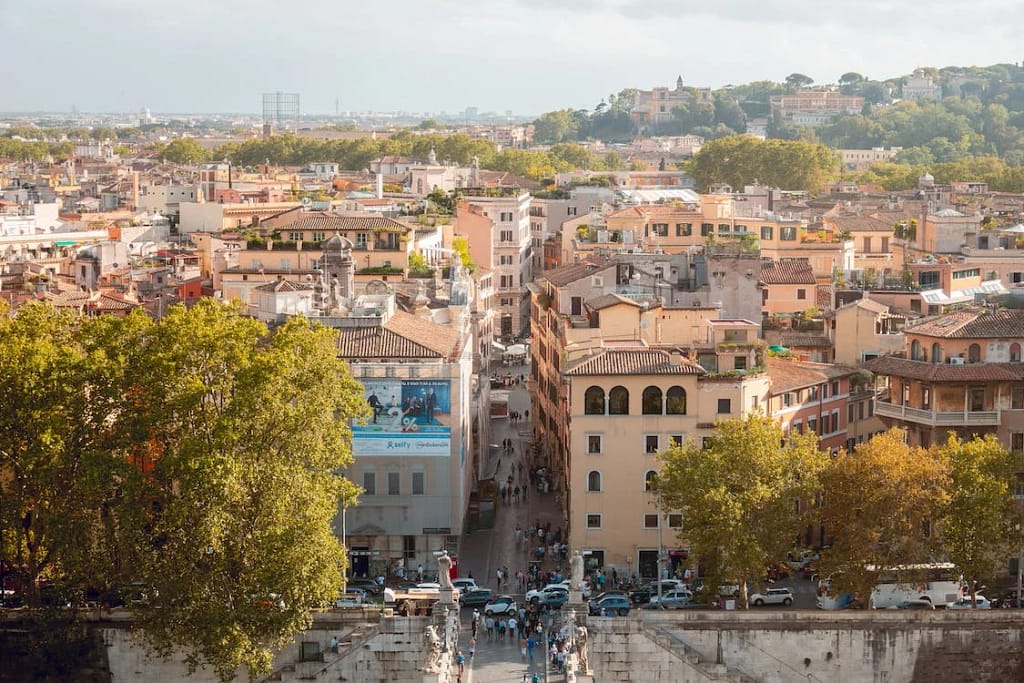 Largely due to its export market, Nigeria is the largest economy in Africa. While the agricultural industry accounts for approximately 70 percent of the country's employment, petroleum products are the primary export—accounting for more than 90 percent of Nigeria's exports.
14.
Social Media is very popular in Nigeria
As one of the most industrialized African countries, perhaps this is not one of the most surprising facts about Nigeria, nonetheless, it's interesting. About 75% of the total population uses social media regularly.
15.
Oil is one of the biggest exports of the country
Nigeria is a large producer of Crude oil with an average of 2,5 million barrels a day. They have a massive reserve of petroleum, and it plays a vital role in the Nigerian economy.
16. Nigeria has wildlife no other country has
We can even go so far as to say that a small part of Nigeria, Plateau state, has wildlife that exists nowhere else. The Plateau is home to the Jos Plateau Indigobird a small, red-brown bird unique to that area.
The Niger Delta Red Colobus is another animal unique to Nigeria. This is a critically endangered species of colobus monkey, which lives in the western part of the Niger Delta.
17. Know this and more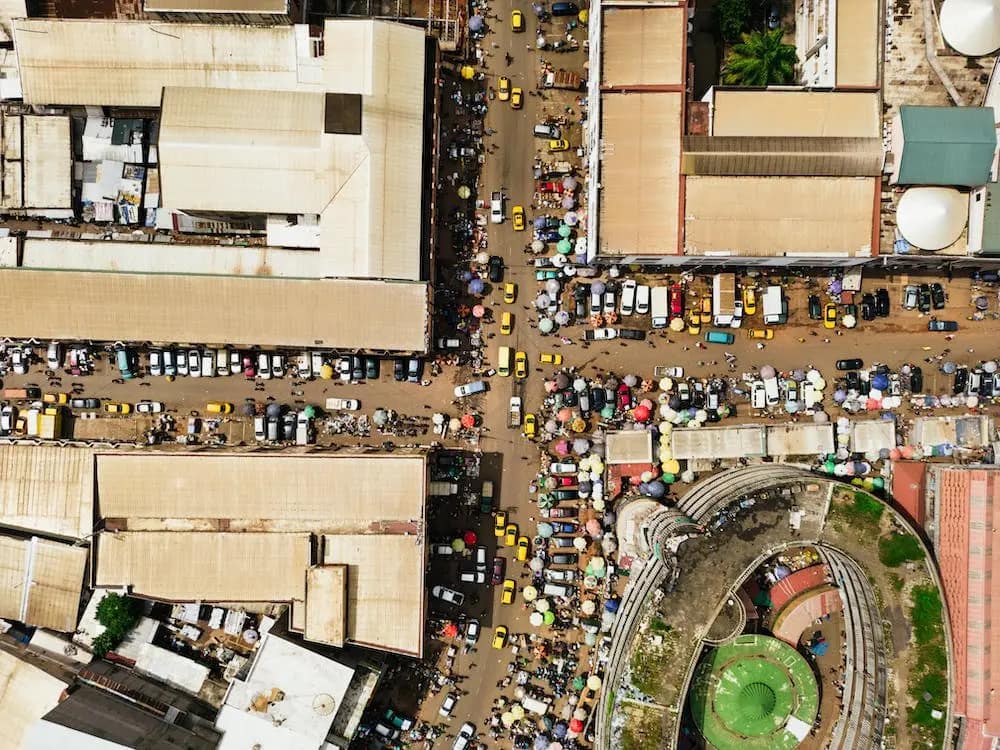 Total Area: 923,768 km2 (356,669 sq mi)

Capital: Abuja

Total Population: 199,789,000

Continent: Africa

Demonym: Nigerian

Official Language: English

Currency: Naira (₦) (NGN)

Government: Federal presidential republic

Highest Point: Chappal Waddi

Largest Lake: Oguta Lake

National Anthem: "Arise, O Compatriots"

Country Code: NG

Calling Code/Prefix: +234
18.
They Have Long Existed
Humans have been in Nigeria for a long time a very long time
In 1965, archaeologists discovered over half a million Later Stone Age artifacts in Iwo Eluru, western Nigeria. Among these hundreds of thousands of fragments was a human skull of a man who was around 30 at the time of his death.
Original dating of the skull evidence of human life led experts to believe that humans had been in Nigeria in 9000 BC. However, more recent scientific analysis suggests that the skull is, in fact, much older than that. Top 10 Interesting Facts About Nigeria You May Not Know
19. They attach meanings to Everything.
Like in other African countries, some Nigerians consider the left hand to be unclean and use it to be a sign of disrespect. Those that believe this do not eat, shake hands, or receive items with their left hand.
20. Male Patriarchy
Only 15 percent of Nigerian entrepreneurs are women — one of the lowest shares in all of Sub-Saharan Africa
Extras
The Nigerian flag was designed by Taiwo Akinkunmi in 1959.
The highest point is Chappal Waddi at 7936 ft (2,419 meters above the sea).
The name Nigeria is derived from Niger, which is the longest river in West Africa.