10 Reasons Personal Development Powers Student Success: Personal development or self-improvement consists of activities that develop a person's capabilities, build human capital, facilitate employability, and enhance the quality of life and the realization of dreams and aspirations.
Are you prepared to see a remarkable change in how students succeed? Prepare yourself since the solution lies in personal growth! Academic success alone is no longer sufficient in the fast-paced and cutthroat world of today. Students' chances of succeeding at new heights soar when they make an investment in their personal development.
Join us as we explore the ten convincing arguments for why personal growth is the single most important factor in student achievement. Prepare to be astounded at how utilizing the power of personal growth may unleash endless potential in kids' lives, from better self-confidence to improved focus and resilience.
Prepare to set out on a trip that will transform the way you view school and lead you to a level of success unheard of.
Personal Development is Important.
To really learn more about personal development, I advise you to subscribe to this channel (Personal Development with Udoh Victoria) on Youtube. When personal development takes place in the context of institutions, it refers to the methods, techniques, and assessment systems offered to support adult development at the individual level in organizations.
We as students must first understand what self-improvement is and how crucial it is before taking action. Often, the easiest way to understand self-improvement is "basically personal growth or being more well-rounded." But it typically means far more than that. " Learning and implementing strategies to react to people and situations more effectively is what self-improvement is all about.
A key component of personality formation is education.
Along with giving someone the information and abilities they require to thrive in life. Additionally, it can help kids develop their critical thinking and decision-making skills. Education can also aid in the development of good interpersonal interactions. Each of these elements can impact a person's overall personality development and how they behave in social situations.
Personal development is a lifelong process. It is a way for people to assess their skills and qualities, consider their aims in life, and set goals to realize and maximize their potential.
Growing up with a neat and clear understanding of what you want or need is different from finding out your passion.
Recommended: How to become smarter: powerful ways to boost your Intelligence https://preciousifeoma.com/how-to-become-smarter-powerful-ways-to-boost-your-intelligence-things-to-do-to-become-very-smart/
Ways to Manage Self-Improvement and Development
.
1. Developing a Personal Vision
This will enable you to be more practical about your Personal development. It can simply be for fun. Most of us, however, find it easier to motivate ourselves to learn and improve if we have a purpose in doing so. Developing your vision – a clear idea of where you want to be in a few months or years, and why – is a crucial part of developing this purpose.
2. Recording Your Personal Development.
This is crucial, when I started mine, I chose to get a journal. It is often a good idea to keep a record of your personal development. By writing down key developments in your learning and development as and when they occur, you will be able to reflect on your successes later.
3. Reviewing and Revising Personal Development Plans. 
While this might seem too much already, it will build self-awareness to another level. For more effective learning, reflecting on your experience and considering what you have learned from it is important.
A student can form modest, tiny habits both within and outside of the university if they have increased commitment to achieving their goals and improved opportunities for achievement. Joining a student club, seeking input, looking for a mentor, reading books, listening to podcasts, being a good listener, staying physically and mentally active, etc. are some suggestions.
Recommended: "Top 10 Most In-Demand Tech Skills To Acquire For 2023
How Personality Works.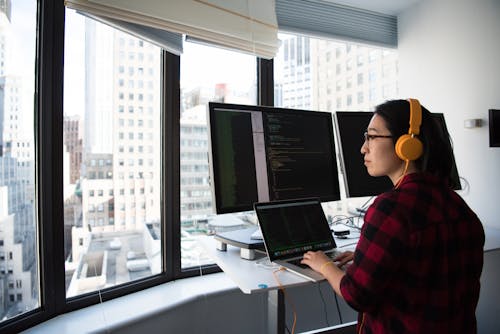 Personality development is the development of the behavior and attitude of a person that distinguishes him/her from the rest. While personality development is crucial, it begins at an early stage of life.
The life of a student revolves around academics and scores, their self-growth is often overlooked, and in the process, personality development is hindered.
The personality of a student influences not only their future professional achievement but also their overall perspective toward life.
Students should cultivate an outgoing and impressive personality that will not only improve their academic performance but will also increase their chances of success in life.
Personality is the unique trait of a child. The components based on which the personality of an individual can be determined – are temperament, environment, and character. Temperament is the set of genetically determined traits in a child.
*Recommended*
"Things you should do when you are bored, happy, and easy" https://preciousifeoma.com/things-you-should-do-when-you-are-bored/
Personal development teaches you core habits of success.
Things like, Talk Less, Listen to More, and Ask Better Questions. You don't learn anything by talking. Learn to ask better questions. Make other people feel interesting. Seek wisdom from everyone you meet.
Everyone 'wants' to be a millionaire, have six-pack abs, and go on amazing adventures. The fact that you desire these things doesn't make you special. If anything, it makes you normal.
So stop telling me how much you 'want' something because no one cares. Go and fight for it. Actions.
You're going to die. I'm going to die. Everyone will die. No one gives a shit about you and, at the end of the day, nothing matters. So in essence, in all your learning and seeking, Don't Take Things Too Seriously. 
Why is Personal Development Needed?
Self-worth comes from within.
What you do makes a difference & you've to decide what kind of difference you want to make in your life. It would help if you acknowledged the gap before crossing it.
You could never go wrong improving yourself. To improve you need to know what exactly to improve. If you do that, you're in control of your life. If you don't, life controls you. It's needed to generate self-awareness.
When you become more self-aware, that's when you start to level up. It's wonderful if who you're now contradicts who you used to be. That's growth, & transformation at its best, in nutshell. It helps filter the contents you consume. Everything you consume shapes your life long-term. Importance of Personal Development in Students' Life.
Everyone doesn't have the same heart as you & is not going to think like you. So if you expect people to act the way you want them to, you'll be disappointed & upset all your life.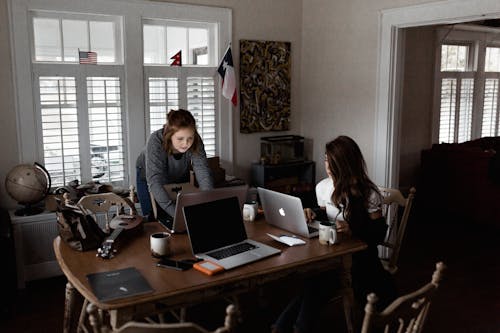 You learn to accept your flaws. Addressing one's weaknesses is the most honest sign of strength, You learn to stay humble, stay confident, driven & focused on your goals.
Recommended: "How To Set Realistic Goals And Why It's Important?" https://preciousifeoma.com/how-to-set-realistic-goals-and-why-it-is-important983-2/
Common Areas Of Personal Development:
Importance of Personal Development in Students' Life.
Communication and interpersonal skills

Problem-solving

Cognitive agility and adaptability

Self-compassion, self-care, and self-reflection

Conflict and conflict resolution

Navigating change and uncertainty

Future-mindedness

Organizational skills

Growth mindset

Teamwork and collaboration

Self-awareness
While academic progress is important, your child will always stand out in the crowd with a distinctive and well-rounded personality. Today's kids need to develop their personalities because it gives them the self-assurance they need to face the world.
At a young age, the fundamental components of a personality start to emerge. Moreover, sensitive minds require personality development.
10 Reasons Personal Development Powers Student Success.
1. Enhances Communication Skills.
I am currently building my public speaking skills while taking notes on this particular aspect as a becoming lawyer. This is crucial because for any student to manifest his intelligence, he or she must speak.
Recommended: Why are Internships Important in a Student's Career? https://preciousifeoma.com/why-are-internships-important-in-a-students-career/
The improvement of communication skills is given a lot of significance when it comes to a student's personality development. \
I once wrote a poem and when j won the best poet, I was called upon to recite my poem. I felt like the world should open and swallow me, why? Because I knew I had stage fright.
We as students need to be able to communicate effectively to participate in class discussions, ask questions and make presentations.
And that's why personal development is here to stay. As it can help students to develop the communication skills they need to be successful in their studies.
Read More: "Importance of Personality Development Important in a Student's Life – SSVM School of Excellence" https://ssvmse.com/blog/importance-of-personality-development-important-in-a-students-life/
These abilities are necessary for personal and professional growth and later success. Your ability to communicate verbally and in writing emphasizes your ability to develop your personality and character.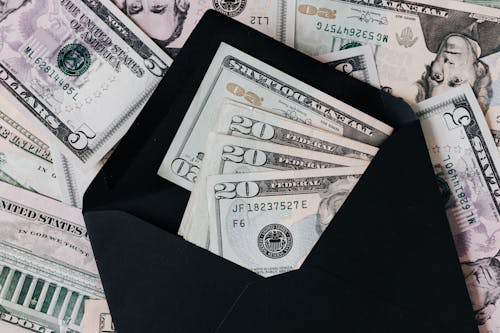 These skills are important for a growing, successful personal as well as professional life. Verbal communication skills are part of personality and character development. When in school, your child learns to answer freely without any judgment in the classroom.
It is a huge process that requires time and practice, and mentors and teachers do have a major part in honing the ability of a student. When once built completely, you won't hesitate to answer or talk to others.
2. Overcome Stage Fright or Shyness.
This is one thing I'm still particular about because I know this has different stages to it. Being confident and comfortable in social situations is an important part of student life. This is very important because when your child wants to pursue higher education ahead in life, a strong personality will take him or her a long way.
It will enable them to function even when faced with any difficult situation with ease and balance, while also empowering them to hold a steady conversation with anyone without nervousness and anxiety.
As you know, confidence is crucial for a student while making significant life decisions. Students must groom themselves to become strong and confident beings. Confidence is a must skill for a student, it is a weapon, and hence they should develop enough confidence to say what is right and apologize when they're wrong.
Students who are or seem shy or have low self-esteem often find it difficult to participate in class discussions or make new friends. Personality development can help them overcome these hesitations and build their confidence.
3. It will help to develop Optimism.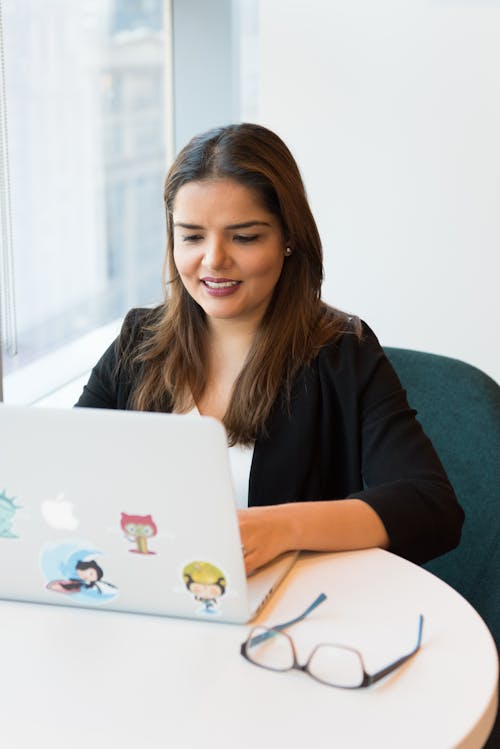 Optimism should also be one of the important driving aspects promoting positive behavior and growth for students. Another major characteristic of personal development for Students is that it helps in developing a positive attitude in life. Importance of Personal Development in Students' Life.
Recommended: 10 Tips to be Calm and Confident during a Presentation.* https://preciousifeoma.com/10-tips-to-be-calm-and-confident-during-a-presentation/
Positivity is an integral aspect of growth. When in school, students must be taught about the morals of sharing, compassion, and a positive outlook toward circumstances.
You should ensure that your student as a teacher is always looking at the brighter side of the situation to solve problems efficiently. They are expected to be dedicated and motivated, and more than anything else, they are expected to have a unique vision for their future and life goals.
Conclusion
Our collegiate lives are typically hectic with daily responsibilities including work, family, and other time-consuming duties. In addition, studying, assignments, and classes occupy a lot of time. Therefore, it makes sense for a student to question why they should have to add another commitment to their already hectic schedule.
To contribute to class discussions, ask questions, and present, students must be able to communicate effectively. Students who work on their personalities can improve their communication skills, which are essential for academic achievement.
It is important to remember that the goal should not be the degree alone from the beginning of the student's life. Many things that exist beyond it must inspire, motivate, and inspire students to dream.
Anything that requires dedication and enhances your own progress and goals when you are a student can be considered personal development and self-improvement.
Read More: Why is Personality Development Important to a Student's Life – RSM Convent School