Whether you're considering attending law school or have already been accepted this blog post: 17 recommended books for every law student is for you. So you are settling down to do some reading about the legal profession and what you can expect as a first-year law student can be incredibly helpful in preparing you for a legal career.
Among the many law books out there, several stand out as must-reads for any new or potential law student. In this article, we will provide you with a comprehensive list of the best law books out there to help you prep for your first year.
You'll learn which are the best reads whether you are in the mood for fiction, a non-fiction law book to get a jump on your learning, or the best books to prepare first-year law students for their time in law school.
FOR FIRST YEAR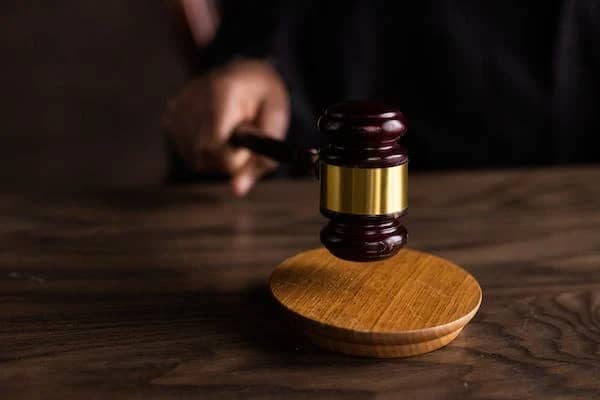 First-year (1L) law students may find it helpful to read books preparing them for their time in law school, as the first couple of semesters is usually the most stressful and significant in terms of grades.
Certain books may also give 1L students guidance on preparing study materials, time management, and exam tips so that they have a great chance of success during their first year of studies.
RECOMMENDED
"10 Relationship Facts Everyone Should Know Before Dating"
https://preciousifeoma.com/10-relationship-facts-everyone-should-know-before-getting-into-one/
Here are the 17 Recommended Books For Every Law Student
1. THE END OF LAWYERS by Richard Susskind
An insightful analysis of how emerging technologies are transforming the landscape of the legal profession. As the world becomes more connected, information is shared more easily.
There is increasingly more pressure to reassess the way legal services are provided and to make them more efficient and less costly.
Susskind brilliantly argues that the current market can no longer bear the weight of expensive attorneys billing for tasks that a paralegal can and should perform at much lower rates and that this will lead to the obsolescence of traditional Lawyers who fulfills these roles today.
Furthermore, the author provides a variety of tools and tips to assist lawyers in planning for the future.
2. The Firm by John Grisham
Okay, so it may not be high art, but when it comes to a truly thrilling read and escape from the occasional drudgery of law student life, you can't go wrong with this bestseller about ambitious rookie tax lawyer Mitch McDeere who happens upon a sinister secret while working at his Memphis law firm Bendini, Lambert & Locke.
Books are the working tools of a Lawyer and as such a Lawyer can not do without books the same way a pastor can't do without a Bible.
The novel that made Grisham famous, The Firm follows the story of a young lawyer who receives a job offer too good to be true at a seemingly reputable law firm and the fascinating events that follow. Bonus! .
4. Njál's Saga by Anonymous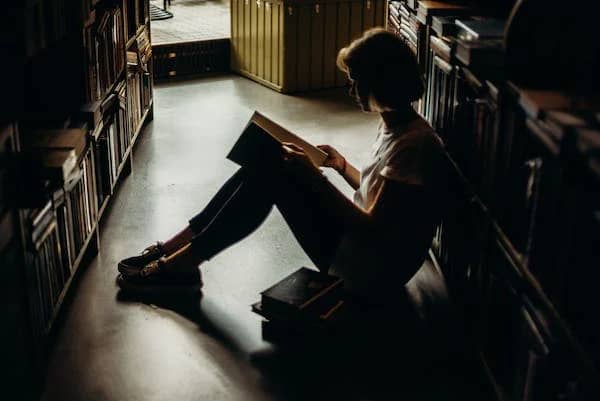 This book detailing a 50-year blood feud may date back to the 13th century, but it holds up today.
Says the Oxford University Press blog, explores perennial human problems from failed marriages to divided loyalties, from the law's inability to curb human passions to the terrible consequences when decent men and women are swept up in a tide of violence beyond their control.
In particular, it explores the extent to which disputes can be settled by agreement, and examines the terrible things that happen when revenge becomes an overwhelming social force.
Although a tale from another time, it is not hard to think of modern contexts in which revenge rather than the rule of law is dominant, and should encourage you to reflect on the dangerous consequences of a society in which a revenge culture becomes embedded.
5. Getting to Maybe
:
How to Excel on Law School Exams by Richard Michael Fischl and Jeremy Paul.
An incredibly helpful read for those about to enter their first year of law school, Getting to Maybe details what it takes to succeed on law school exams.
The book provides examples and instructions on how to argue legal issues and how to prepare yourself accordingly for law school exams so that you have the best chance of succeeding during your first year.
6. Crime and Punishment by Fyodor Dostoevsky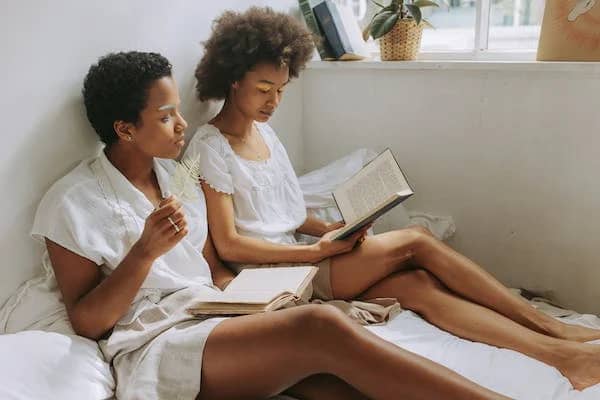 Remember learning about that little thing called "Rule of Law"? No man is above it, etc, etc. Well, the main character in this book reckons he is. He thinks that he can get away with murder.
8. The Legal Analyst: A Toolkit for Thinking About the Law by Ward Farnsworth
In law school, you will be asked to think about challenges in several different ways and to evaluate legal issues objectively.
The Legal Analyst can help prepare you for these assignments and will introduce you to common psychological principles and biases that may interfere with an individual's interpretation of the law, providing a comprehensive overview of legal thought.
In law school, you will be asked to think about challenges in several different ways and to evaluate legal issues objectively.
The Legal Analyst can help prepare you for these assignments and will introduce you to common psychological principles and biases that may interfere with an individual's interpretation of the law, providing a comprehensive overview of legal thought.
9. A Man for All Seasons by Robert Bolt
This play is a dramatized version of the life of Sir Thomas More, and it's worth reading simply for More's lines about his belief in the law and his role as a lawyer.
RECOMMENDED
"Top 10 depressing and shocking facts about depression" https://preciousifeoma.com/top-10-depressing-and-shocking-facts-about-depression989-2/
10. Bartleby, the Scrivener by Herman Melville
Bored at law school or your legal job in general? Bartleby is your man. Bonus: it's super short. You'll probably read it in under two hours.
11. Anatomy of a Murder by Robert Travel.
Inspired by an actual case, this novel was penned by an American Supreme Court Justice and it's a courtroom thriller if ever there was one. If you're thinking that the law is getting a bit dry for you, then give this a go.
12. One L by Scott Turow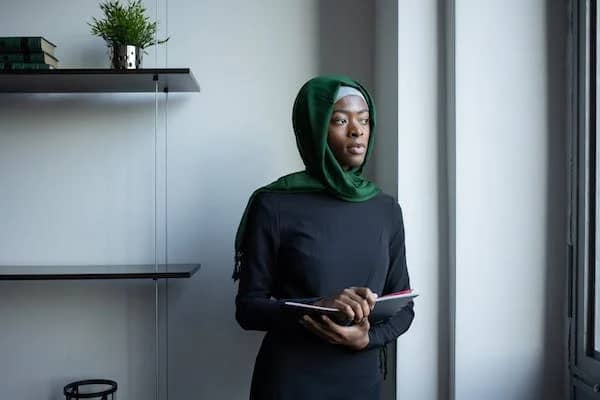 One L details the experience of author Scott Turow during his first year of law school at Harvard.
The book provides insight into the expectations of a 1L student and the interactions that the author had, giving details on how each experience shaped his time in law school and career.
It is a good choice if you are about to enter law school and want to gain a realistic sense of what your time will be like.
READ MORE https://www.oxford-royale.com/articles/10-best-books-for-law-students/
13. Making Your Case: The Art of Persuading Judges by Antonin Scalia and Bryan Garner
Many of the assigned readings you will encounter in law school will be written by former Supreme Court Justice Antonin Scalia along with Bryan Garner, a prominent lawyer and author of legal writing education books. 10 Recommended Books For Every Law Student
Scalia authored this book to allow new law students an insight into effective oral and written communication. Both of these authors will reappear throughout your law school life, so it is a great idea to read this book before starting 1L and become familiar with them ahead of time.
14. How to Argue and Win Every Time by Gerry Spence
This could be categorized as a self-help book, but if you don't mind a bit of literary assistance, it's a good read. It gives you the secrets to becoming a great communicator, which as a future lawyer, is pretty important.
Even if you don't want to be a lawyer, communication is a life skill you probably want to brush up on now and again.
15. Presumed Guilty by Jose Baez
For all the criminal lawyers out there, this book is a must. It reads like a John Grisham novel, except it's all true. This is the story of a defense lawyer and his representation of Casey Anthony in her murder trial.
Although it is an American case, it's still a great read if you are looking to get an idea of just what is involved in working on these high-profile cases.
16. The Justice Game by Geoffrey Robertson
Did you ever watch Bridget Jones's Diary and think, "Man, I want to be a human rights lawyer"? In this autobiography, Robertson discusses many of the high-profile cases he's worked on.
An incredibly talented and interesting man that any budding human rights lawyer should familiarize themself with.
READ MORE
17. Madame Prosecutor by Carla del Ponte
Carla Del Ponte is the toughest, most determined, and awe-inspiring prosecutor of our time. As the former chief prosecutor for the UN International Criminal Tribunal for Yugoslavia and Rwanda. 10 Recommended Books For Every Law Student
She was responsible for ensuring that those responsible for the genocides were held accountable. If you are looking for a book that gives you hope that international law can be enforced, or that the law can be used to help people, then this book is for you.
Conclusion
You can do anything you set your mind to, believe it, and go out there to make success.
Reading for Legal Success
No matter whether you've already been accepted into a law school or you are considering some kind of legal career, reading law books ahead of time can help you make important decisions on the legal profession you want to enter into.
They can also help prepare you and set realistic expectations for your first year in law school, setting you up for success ahead of time.