A lot of students today are motivated to pursue a career in law and make a difference because it is unquestionably one of the most respected degrees in the world. Don't go anywhere, find out the top 10 series and movies for every law student.
Law school may be a hectic period filled with demanding exams and huge obstacles, and you may be busy studying the law and learning how to be a competent lawyer.
But even the best students occasionally need time to unwind and give their brains a mental break.
After all, you are probably aware of the proverbial adage, "All work and no play makes Jack a dull boy."
This is true for even our learned gentlemen.
As a result, we've put up a list of some of the best movies and television series for law students to watch to lift their spirits and learn more about their field.
These films will not only provide law students a break, but they will also enlighten them and give them several chances to learn about the status of society today.
Thus, if you want your forthcoming weekend to be interesting, fun, and yet productive, we advise you to put the book down, dim the lights, grab some popcorn, turn on the television, unwind your mind, and watch these movies for law students.
Top 10 Series And Movies For Every Law Student
1. Loving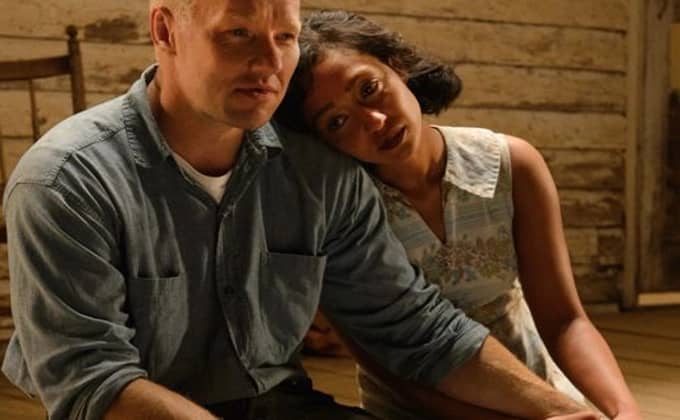 If you enjoy romantic drama movies, this one is for you.
Jeff Nichols directed the 2016 American biographical romance drama movie Loving.
It chronicles the tale of Richard and Mildred Loving, the plaintiffs in the Loving v. Virginia case decided by the Warren Court in 1967, which struck down state laws forbidding interracial unions.
The acclaimed film will give you a satisfying context when you eventually study Loving v. Virginia in your constitutional law.
2. Suits
Aaron Korsh is the creator and writer of the American courtroom drama television series Suits. It was produced by Universal Content Productions and debuted on USA Network on June 23, 2011.
Suits take viewers into the world of a prestigious corporate law company where a hotshot lawyer with a reputation for taking risks hires a talented but unmotivated college dropout as his associate.
It is particularly fascinating since the series focuses more on the law office's internal operations than on the actual cases that the firm handles.
3. 13th
13th was an American documentary by Ava Duvernay that was released in 2016.
The movie addresses justice, racial inequalities, mass incarceration, and the American prison business.
It is named after the Thirteenth Amendment to the United States Constitution, which was amended in 1865 and abolished slavery throughout the country and put an end to involuntary servitude except as a punishment for a crime.
Even though it's a challenging documentary to watch, it will inspire you to pay attention to your criminal law lecture.
4. Law & Order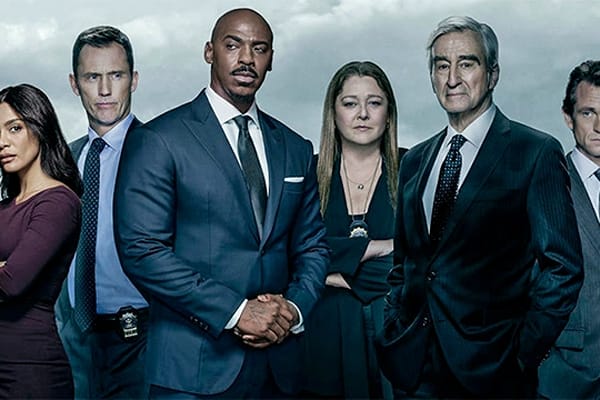 The American television drama series Law & Order was conceived by Dick Wolf and produced by Wolf Entertainment and Universal Television.
The drama, which was shot on location in New York, shows how difficult it can be to determine whether a person is guilty or innocent when lives are on the line.
The narratives stress relatable legal, moral, or personal conundrums and are frequently influenced by recent headlines.
This Stallworth-style legal series was designed to focus on both the police and legal procedural aspects of the legal system.
Although many of the scenarios were heavily dramatized for television, they were "based on real-life cases."
All legal dramas have it as a mainstay.
5. Into the Abyss
The 2011 Warner Herzog documentary film Into the Abyss is subtitled "A Tale of Death, a Tale of Life."
It tells the story of two men who were found guilty of a triple homicide that took place in Conroe, Texas.
On September 8, 2011, the movie officially premiered at the 2011 Toronto International Film Festival after its world premiere on September 3, 2011, at the Telluride Film Festival.
Herzog requested that the movie be hastily released to theaters on November 11, 2011, as there had been a surge of interest in the American debate over the death penalty.
Your capacity for critical thought will undoubtedly improve after seeing this documentary.
6. Law School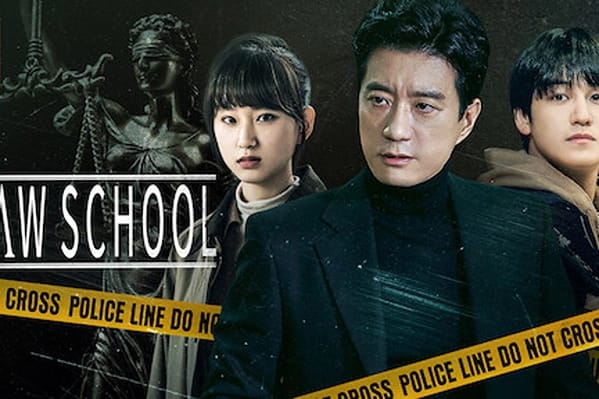 Do you enjoy Korean television dramas? If your reply is affirmative, we've got you covered.
Kim Myung-min plays the tough-as-nails Yang Jong-Hoon in the South Korean drama series Law School.
Yang is a former prosecutor who has transitioned into teaching law.
The series, which is set in the law school at Hankuk University, follows students and teachers there as they encounter an unusual case.
The legal drama series investigates teacher-student interactions, aspirations of aspiring attorneys, and the nation's legal and judicial systems.
The show is one of the best examples of Korean entertainment on Netflix, with a fascinating storyline.
There has only been one season of Law School on Netflix, which has 16 episodes.
7. Pink.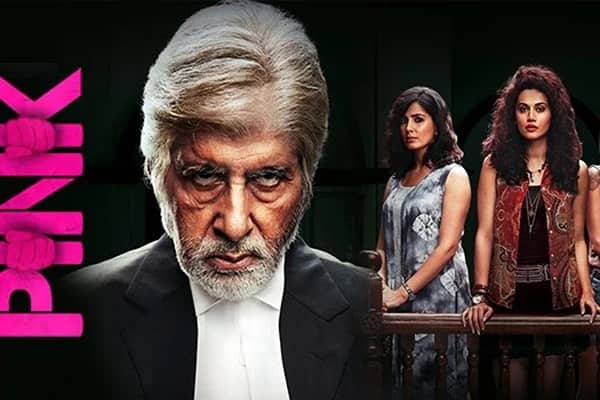 Written by Aniruddha Roy Chowdhury, Ritesh Shah, and Shoojit Sircar, and directed by Aniruddha Roy Chowdhury, the Bollywood legal thriller film Pink was released in 2016 in Hindi.
An attorney named Deepak suffers from bipolar disorder and mood changes frequently.
One night, Rajveer and his pals tried to attack Miss Arora and her two friends, but there was an accident since they had consumed too much alcohol.
How Deepak defends the girls' rights against these strong lads is the film's main subject.
The movie earned rave reviews and was well-liked by the general people. It is considered a social thriller that every law student should watch.
8. The Good Wife
The wife of a state attorney, Alicia, is the subject of the American television show "The good wife."
It follows her as she adjusts to life with her two children after her husband, Peter Florrick, a former state attorney, is jailed over a sex and corruption scandal.
The interplay between these women, who sacrifice their professions to further their husbands' goals, is intriguingly explored in the show.
If American Crime Story, a legal drama based on actual court cases, weren't on the air, The Good Wife would be virtually as grounded in reality as any other legal drama.
9. Jolly LL.B 2
In 2017, Subhash Kapoor wrote and directed the black comedy movie Jolly LL.B 2, often referred to as The State vs. Jolly LL.B 2.
To bring justice to the murdered victim in a made-up incident involving an unreliable police officer, the plot centers on a lawyer who opposes a vicious and zealous advocate.
While Saurabh Shukla, who reprises his role from the 2013 original, Huma Qureshi, Annu Kapoor, and Kumud Mishra also star.
Akshay Kumar takes on the part of Jagdishwar Mishra, the titular character, in place of Arshad Warsi, who played the role in the 2013 version.
The film's message is one of opposition to judicial graft and rich exploitation.
10. Rake
Australia's Rake, a television series produced by Essential Media and Entertainment had its ABC TV premiere in 2010.
Drug addict Cleaver Greene, who is in love with a prostitute and has a big gambling debt with some dubious persons, is the story's primary character.
Additionally, he has the talent and experience to win cases that cannot be won as a criminal defense lawyer.
Watch this series if you like legal dramas with witty humor, silly fun, and endearing tales. The television series has five seasons.
Other Best Series and Movies For Every Law Student
Additionally, here are some more series and movies you can as well check out.
Marshall
The film chronicles the life of Thurgood Marshall, the first African American to serve as a judge on the US Supreme Court.
How to Get Away With Murder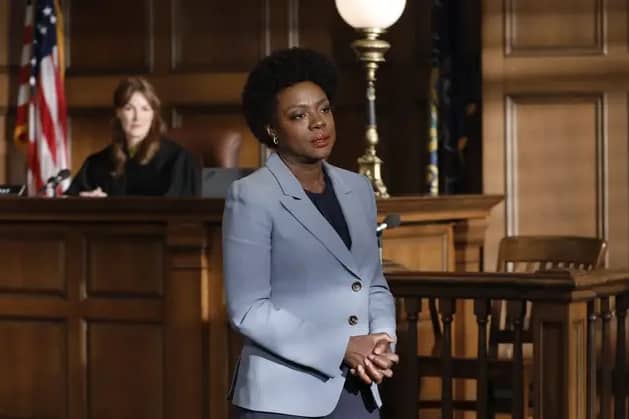 How to get away with Murder is a must-watch. You just have to
Annalize Keating, a well-known, self-assured, and meticulous criminal defense lawyer and law professor at Middleton University, and her five aspirant students are the center of the suspenseful, quick-paced legal drama.
Michael Clayton
The movie centers on a fixer hired by a law firm to settle things down when a lawyer has a breakdown while defending a chemical business he knows is at fault.
American Crime Story
In this series, Nicole Brown Simpson and her friend Ronald Goldman, a waiter, are murdered at her Brentwood, Los Angeles, home. OJ Simpson, a former US football player, and Nicole's ex-husband are apprehended by the police. The murder trial begins.
Conclusion
Among the top 10 series and movies that every law student should see are Loving, Suits, 13th, Law & Order, Into the Abyss, Law School, etc.
These films are interesting and intriguing.
They also act as a learning resource, particularly for law students who would benefit from them in understanding the practical side of the legal profession.
Watching these legal movies might be among the most enjoyable forms of entertainment if you have an interest in law, enjoy legal dramas, or are simply passionate about good storytelling.
While you go through these, I'm sure you must want more. Check out this article on the top 10 must-see movies everyone should watch. It has everything in it, from thrillers to blockbusters to anything entertaining.